Birdland Area at Mad River Glen

In trying to expand beginner and intermediate offerings, Mad River Glen opened the Birdland area in 1966. Touting 4 new intermediate trails and 4 acres of slopes, the new complex was served by a new 500 vertical foot Mueller double chairlift. Due to its location above the base area, a ride up the Sunnyside chairlift, at least to a midstation, was required to access the complex. While the new trails opened for the 1966-67 season, the new Birdland chairlift didn't open until 1967-68.

In 1968-69, the Birdcage snack bar opened at the bottom of the Birdland chairlift.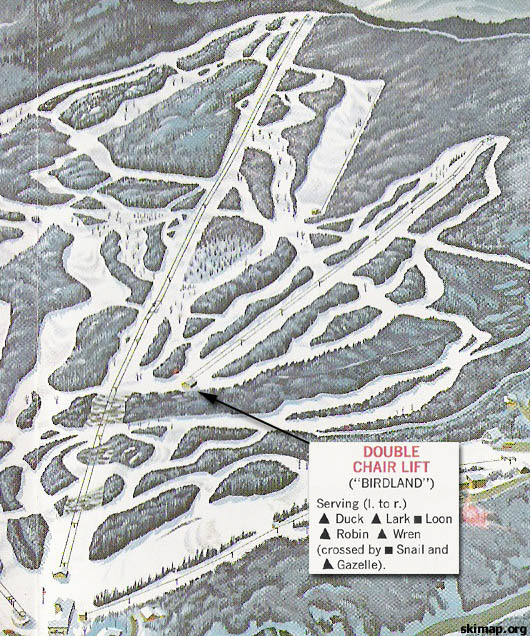 The Birdland area on the 1969 Mad River Glen map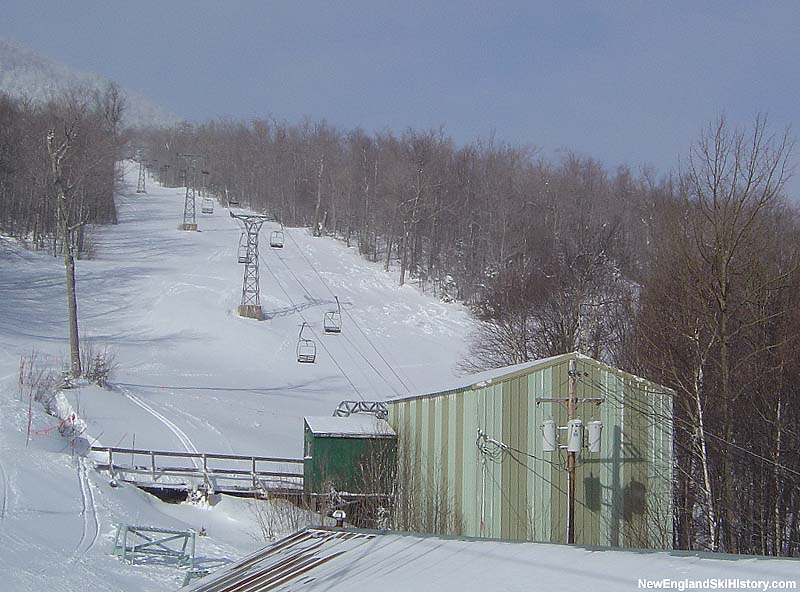 The bottom of the Birdland double chairlift (2005)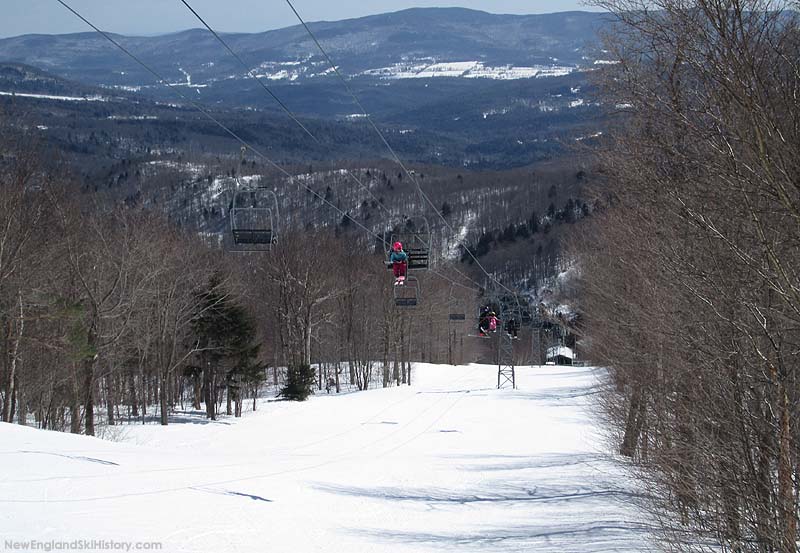 The Loon liftline trail (2015)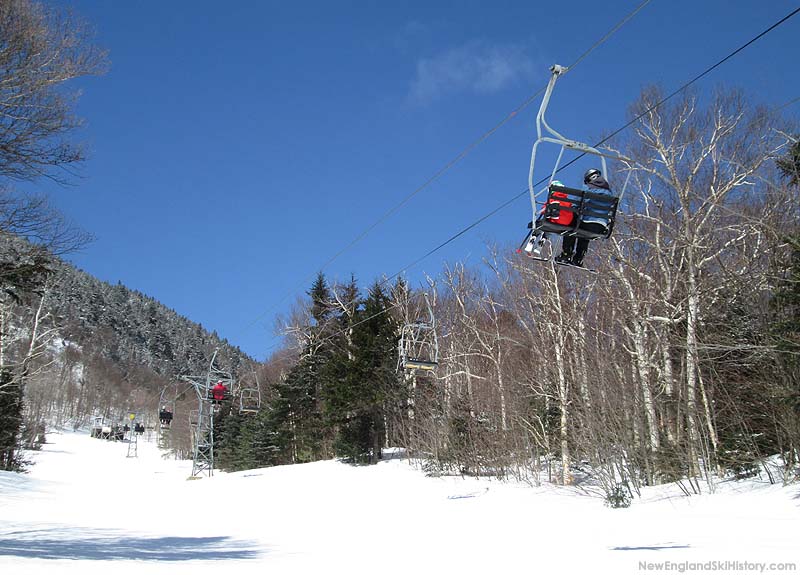 The Loon liftline trail (2015)



Last updated: April 13, 2015
CCC Trails Cancelled Ski Areas Expansions Lifts Management Maps News Then and Now Timelines Topics In The Press Links Site Map What's New Feedback

Copyright 2002-2018, All Rights Reserved.