Mt. Tom Ski Area
Bethlehem & Carroll, New Hampshire
Proposed in the 1970s

Overview
The Mt. Tom Ski Area would have likely been located on the northern slopes of Mt. Tom (elevation 4,051 feet), based in Crawford Notch. Developed in part by Crawford House owner George McAvoy and reviewed by Tom Corcoran, the plans were cancelled by the mid-1970s closing and subsequent fire of the lodging facility.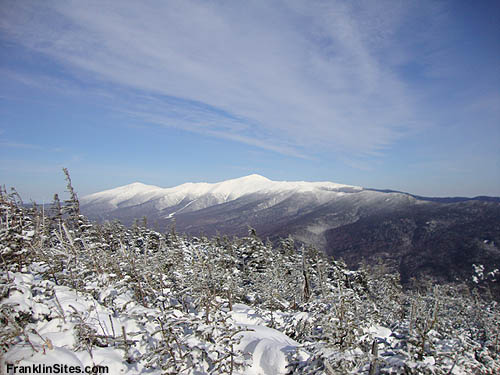 The nearby Presidential Range as seen from the summit of Mt. Tom (2010)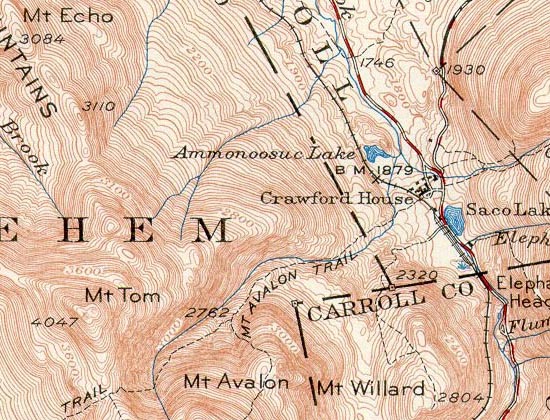 1950 USGS Topographic Map of Mt. Tom



Today
There are no known remains of the Mt. Tom Ski Area. The Appalachian Mountain Club Highland Center stands at the site of the former Crawford House.

Quotes

| | | |
| --- | --- | --- |
| " | Ca. 1970: Owners of Crawford House contemplate developing ski area on slopes of Tom, inviting Olympic skier Tom Corcoran (developer of Waterville Valley Ski Area) to look over site. Project never advances beyond speculative stage. | " |
| | The 4000-Footers of the White Mountains: A Guide and History, p. 240 | |
| | | |
| --- | --- | --- |
| " | We invited Tommy Cochran to come up from Waterville Valley and look over our plans. He was enthralled with the skiing opportunities of Mt. Tom and noted that if he had known about the area, he might not have become involved in Waterville. | " |
| | George E. McAvoy, And Then There Was One: A History of the Hotels of the Summit & the West Side of Mount Washington | |


Resources

Dickerman, Mike. "Abandoned ski plans would have altered area landscape." Littleton Courier. 19 Jan. 2005.
McAvoy, George E. And Then There Was One: A History of the Hotels of the Summit & the West Side of Mount Washington. Littleton, NH: Crawford Press, 1988.
Mt. Willard - FranklinSites.com Hiking Guide
Smith, Steven D. and Mike Dickerman. The 4000-Footers of the White Mountains: A Guide and History. Second edition. Littleton, NH: Bondcliff Books, 2008.


Last updated: December 17, 2012


Warning: include(../footer11.txt) [function.include]: failed to open stream: No such file or directory in /home/content/35/6551635/html/cancelledskiareas/footer.txt on line 1

Warning: include() [function.include]: Failed opening '../footer11.txt' for inclusion (include_path='.:/usr/local/php5/lib/php') in /home/content/35/6551635/html/cancelledskiareas/footer.txt on line 1