Boise Cascade
Piermont, New Hampshire
Proposed in the 1960s

Overview
Located in Western New Hampshire, the proposed Boise Cascade resort was a major development that would have included a ski area.

Emanating from facilities located off Route 25C between Lake Katherine and Lake Tarleton, the 5,000 acre Lake Tarleton Club was a nationally known summer destination during the mid 20th century. Owned and operated by the Jacobs family, the end of the club may have come with the death of president Albert Jacobs in December 1964. The massive property was sold to Boise Cascade Corporation in 1969 for a reported price tag of just under $3 million.

Boise Cascade Corporation was formed as a merger of two lumber companies in 1957. Based in Idaho, the publicly traded company expanded from its core of forest products to real estate in the 1960s. The company acquired Incline Village in Tahoe in 1968 and continued development of the four season community, which included Ski Incline, today's Diamond Peak ski area.

Plans to acquire the Lake Tarleton Club were announced in the fall of 1969, drawing ire from environmentalists. Included in the property was Piermont Mountain, whose 2,721 foot summit stood some 1,400 vertical feet above Lake Tarleton. The 5,200 acre development was to include 4,000 vacation units, a golf course, tennis courts, a swimming pool, a marina, and a ski area.

Initial work included demolishing the country club and cutting survey lines on Piermont Mountain. Construction was set to begin in the spring of 1970, until it was halted by a state shoreline protection law. In its attempts to develop the property, Boise Cascade reportedly spent $700,000.

By the summer of 1972, Boise Cascade had abandoned plans to develop the property in foreseeable future, citing "difficulties we have had, particularly in California." Around this time, the company entered into negotiations to sell the property to Tom Corcoran's Waterville Co. The property was reportedly sold to a different investor in 1977 for $1.1 million.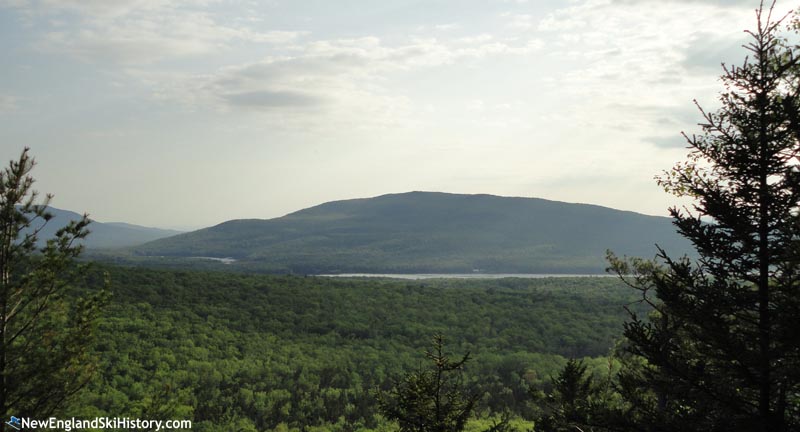 Piermont Mountain as seen from Webster Slide Mountain (2011)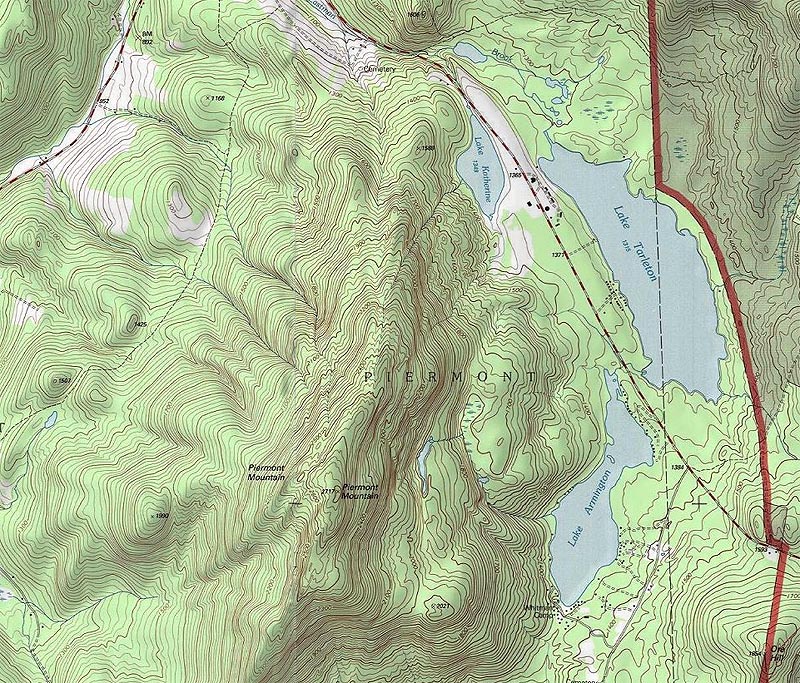 Piermont Mountain topographic map



Today
Piermont Mountain remains undeveloped, bordered on two side by youth summer camps. The former golf course has returned to forest.

Quotes

| | | |
| --- | --- | --- |
| " | Plans to buy the Lake Tarleton Club, one of the state's largest resorts, and development of a 5,000 acre resort here were confirmed Tuesday by Boise Cascade Properties Inc. of Idaho. An 18-hole golf course, a ski slope, tennis courts and swimming pool are being planned. | " |
| | Nashua Telegraph, October 29, 1969 | |
| | | |
| --- | --- | --- |
| " | Boise Cascade Corp. of Idaho has detailed plans to build a vacation home resort development on 5,300 acres stretching across three New Hampshire towns. Spokesmen for the firm outlined the project at a news conference in Concord. They said the houses would be built on one-third acre minimum lots but that 50 per cent of the entire plot in Piermont, Benton and Warren would remain "open space" as natural forest areas, parks and green belts. A recreation center, swimming pool, 18-hole golf course, boating facilities on Late Tarleton, a sewerage treatment plant, camp grounds, ski and toboggan area, tennis courts, skating rinks and access roads are also plans. Present plans call for the project to start in the fall and to be completed in two years. | " |
| | Nashua Telegraph, May 8, 1970 | |
"
Financial giants are moving in the land. Boise Cascade, an international conglomerate largely responsible for the development of Lake Tahue, Calif., purchased 5,200 acres adjacent to the national forest. The company, aided by a lack of local zoning regulations or land use control, was set last spring to begin building 3,768 single family homes, 177 condominiums, 116 town houses, all serviced by golf courses, lake facilities, hiking trails and the like.

"If we hadn't stepped in they would have been dumping the refuse from that development into the lakes," said Mary Louise Hancock, State Planning Director. She held up a fullpage color ad by the company in a national magazine-an ad that spoke of the natural beauty of wilderness development. "That," she said of the ad, "is their idea of conservation." Using what Miss Hancock called "an inadequate and limited tool - a state shoreline protection law," the state was able to hold off development until the corporation came up with an approved sewage disposal plan.
"
New York Times, February 1, 1971
Quotes
"
In the late sixty's when recreational facilities and second homes were fast becoming a way of life Lake Tarleton was selected as such a "project" by Boise Cascade Corporation.

Plans for some 4500 homesites with full scale amenities superimposed on Tarleton's 5200 acres was a sign of the times, but a declining economy and strong environmental opposition laid this large scale project to rest in the early 1970s.
"
Outlook, Winter 1977
Resources
Last updated: November 27, 2018