Copple Crown Ski Area
Wolfeboro, New Hampshire
Status:
Lost/Defunct
First Season:
1965-66
Last Season:
Vertical Drop:
500 feet
Standing Lifts:
Past Lifts:
Surface lifts
Left: The T-Bar (2007)
Recent NewEnglandSkiIndustry.com News:
Located just outside of popular vacation destination Wolfeboro, 1,868 foot Copple Crown Mountain (and at its foot, Copple Crown village) was once home to a regionally known alpine ski area.


Multiple False Starts

Downhill skiing on Copple Crown Mountain dates back to at least the 1939-40 season, when a downhill ski trail or slope existed on the mountain. The Wolfeboro Abenaki Outing Club hosted a race on the mountain in early February 1940.

The Copple Crown real estate development dates back to at least the early 1960s. Shortly after the filing of Copplecrown Resort, Inc. on July 9, 1963, a related ski area was being advertised. In one press account that fall, Les Wood was named as manager and expected to have a 2,000 foot T-Bar and two rope tows in operation. It is unlikely that the ski area opened for the 1963-64 season.

Copple Crown was then mentioned as being in the midst of a clearing process in March of 1964 with an expected 1964-65 opening. The ski area likely once again did not open. Instead, Copplecrown Resort, Inc.'s corporate filing was suspended by the State of New Hampshire in January of 1965. Town & Country Homes, Inc. may have taken an active state in the development soon thereafter, with the holdings possibly placed under the Copple Crown Development Corp.


Copple Crown Opens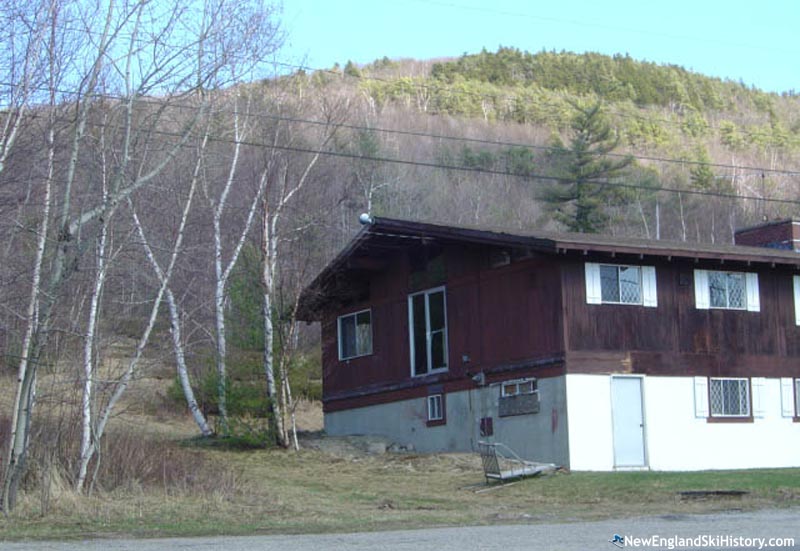 The former base lodge (2004)

After years of false starts, Copple Crown opened for the 1965-66 season with a 500 vertical foot Buhler T-Bar and a rope tow. From the T-Bar, two expert and two intermediate trails were cut. A three mile cross country ski trail was also reportedly developed. M. Lee Shibles of Ogunquit, Maine operated the area.

A second rope tow may have been added circa 1967.

An Upper Mountain Area was also planned. While the ski area enjoyed some initial popularity (including hosting the state ski championship), was soon facing financial problems. The Copple Crown Development Corp. sold the development to Town & Country Homes, Inc. in January of 1973. Around this time, Town & Country was also developing the Swiftwater Valley Ski Area in Haverhill.



Closure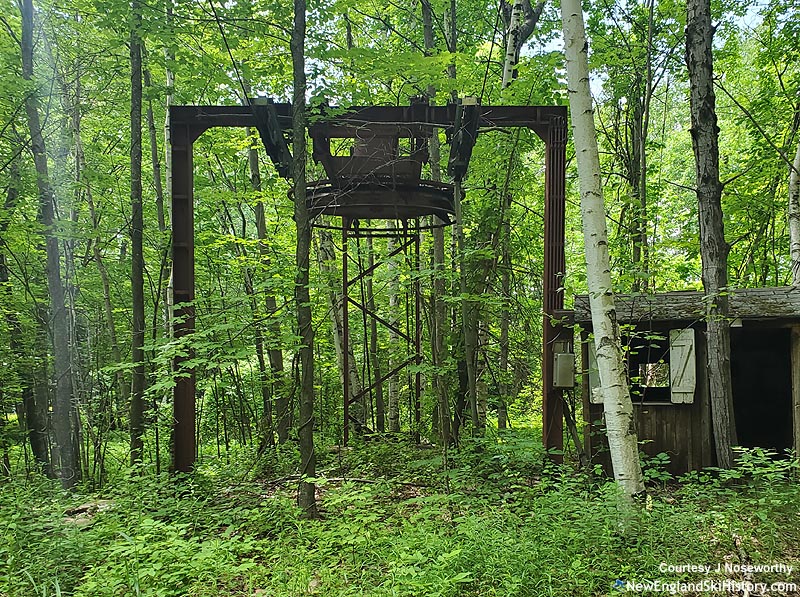 The T-Bar base terminal (2020)

Operations likely became sporadic thereafter, leading to possible closure midway through the 1970s. According to NELSAP, the ski area may have reopened for the 1977-78 season. It is unlikely that the ski area operated thereafter.

Presently, the base facilities are used by the housing association, while the T-Bar still stands amongst the overgrown ski slopes. There are no known plans to reopen Copple Crown ski area.



Expansion History





Image Gallery





Lifts
Click on lift name for information and photos




Year by Year History
Adult Weekend Full Day Lift Ticket; Adult Full Price Unlimited Season Pass

1970s
Ticket Price
Season Pass Price

Pass Payback

Opening Day

Closing Day

Skier Visits

1969-70
$4.00
1960s
Ticket Price
Season Pass Price

Pass Payback

Opening Day

Closing Day

Skier Visits

1966-67
December 30
Visitor Memories
"I attended Brewster Academy and the ski team trained here in 1974 and 1975. There was little to no snowmaking thus in 1975 which was a snowless year I got drafted to play on the basketball team. Memory - As "Preppys" somehow we would get beers and hide them in the snow on the T bar lift line.. take a swig then replant the beer back in the snow for the next ride up... :) "
Brooks Stevens, Feb. 3, 2023
"I find this interesting I just hiked this mountain. I thought it may have been. Interesting stuff."
John Bruce, Jul. 11, 2020
---
External Links
Last updated: July 1, 2020