Upper Mountain at Copple Crown Ski Area

Located southeast of Wolfeboro, Copple Crown burst onto the scene in the mid-1960s as a new ski area served by a T-Bar lift. The new area peaked almost as quickly as it started, hosting the state high school skiing championships. Interestingly enough, the T-Bar stopped nearly 400 vertical feet short of the summit of Copple Crown, resulting in only 500 vertical feet of lift served skiing.

Trails were apparently cut from the top of the T-Bar to near the summit of the mountain in 1966. Locals were rumored to hike up and ski down this upper mountain trails after hours, taking in the lake views at sunset.

An upper mountain lift was never installed, nor were the trails ever included on any known trail maps. By the end of the 1970s, Copple Crown was closed to skiing.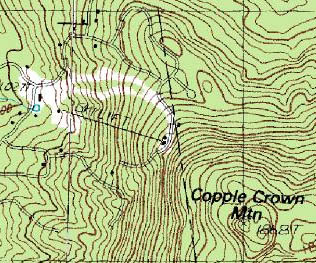 The 1987 USGS topographic map showing Copple Crown ski area and the undeveloped upper mountain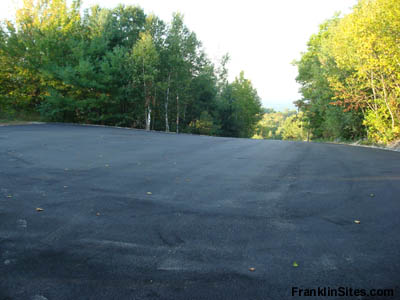 The paved turnaround area at the top of the T-Bar, where the upper mountain base terminal may have located (2007)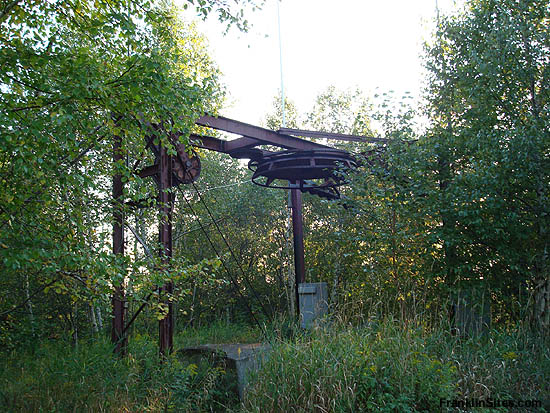 The top of the abandoned main T-Bar (2007)



Last updated: May 6, 2014
CCC Trails Cancelled Ski Areas Expansions Lifts Management Maps News Then and Now Timelines Topics In The Press Links Site Map What's New Feedback

Copyright 2002-2019, All Rights Reserved.