Oak 'n Spruce
Lee, Massachusetts
1960s or 1970s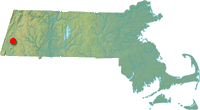 Overview
While skiing at Oak 'n Spruce in South Lee is perhaps best known for a rope tow slope that operated onsite for about four decades (starting in 1947-48), a much larger ski area was once planned by owner Frank Prinz down the street.

A 232 acre tract was purchased adjacent to Beartown State Forest. An 800 vertical foot double chairlift was planned, serving 3 novice trails.

The proposed area was not developed. Instead, in 1985 Oak 'n Spruce was sold to timeshare developers Diversified Resorts.

On October 2, 1992, the 232 acre tract was sold to the Commonwealth of Massachusetts for $347,300 and subsequently added to Beartown State Forest.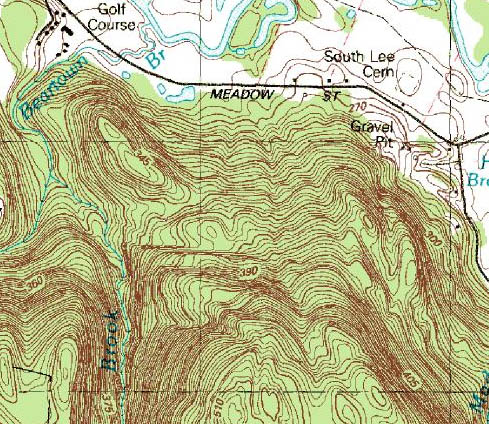 1991 USGS Topographic Map



Today
There are no remains of this proposed area.

Quotes

| | | |
| --- | --- | --- |
| " | We also bought an additional 130 acres of land to the south of us and adjoining Beartown State Forest with the idea of developing a major ski area as part of our operation. This never materialized. | " |
| | Frank Prinz, 2010 | |
Resources
Oak 'N Spruce - New England Lost Ski Areas Project
Oak N' Spruce - Silverleaf Resorts, Inc
Last updated: November 20, 2012