Mt. Jefferson
Thompson and Meserve's Purchase, New Hampshire
Proposed in the 1960s

Overview
Located in the President Range, Mt. Jefferson is the third highest peak in New England at 5,712 feet in elevation. Though once surveyed for a cog railroad installation on the Ridge of Caps, the peak remains undeveloped.

Prior to the construction of Bretton Woods, Mt. Jefferson was rumored to be considered for a massive alpine ski development. Though specifics are unknown, the area could have included significant above treeline terrain, as well as a vertical drop in excess of 3,000 feet.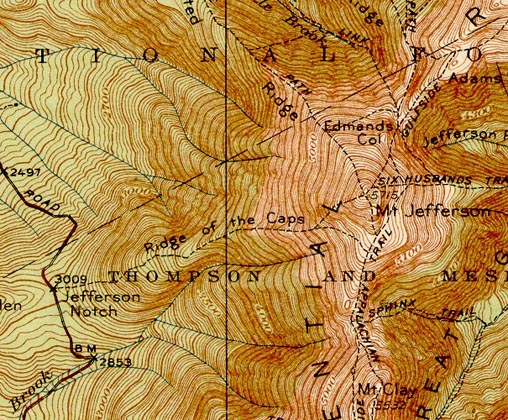 1938 USGS Topographic Map of Mt. Jefferson



Today
There are no known remains of the Mt. Jefferson proposal.

Resources

Mt. Jefferson - FranklinSites.com Hiking Guide
Mount Jefferson - Wikipedia


Last updated: December 11, 2012