Ragged Mountain Redevelopment at Camden Snow Bowl
Ragged Mountain Redevelopment Details

Status:
Construction
First Season of Operation:
2014-15
Lifts:
1 chairlift, 1 relocation
Terrain:
Novice terrain

Return to Camden Snow Bowl Profile
With aging infrastructure, the Camden Snow Bowl looked to modernize in the mid 2000s. Multiple concepts were produced starting in 2006 with the intent to rebuild the ski area.

While plans were being finalized, the wheels were set in motion circa 2010, when Shawnee Peak's Summit Triple was purchased and placed in storage at Camden. Meanwhile, fundraising efforts continued.

On November 5, 2013, Camden voters approved a $2 million bond for the ski area, which will be used in conjunction with some $4.5 million in private funds raised.

On March 16, 2014 the Big T-Bar transported its last skier. Work on the Ragged Mountain Redevelopment Project started the next day. Construction fell behind schedule, resulting in a scaled back, delayed opening on January 29, 2015.

For the 2014-15 season, all lifts were taken down. A magic carpet and triple chairlift opened in January, in conjunction with a doubling of snowmaking capabilities. LED lights were installed for night skiing. Overall, the first phase of the project was over budget by $1.2 million

While the double chairlift was also supposed to be in service for 2014-15, construction was temporarily halted due to the delays, as well as the need to purchase a new haul rope.

For the 2015-16 season, the novice double chairlift is expected to be completed. In addition, a new base lodge may be constructed.




A 2011 map of the proposed redeveloped base area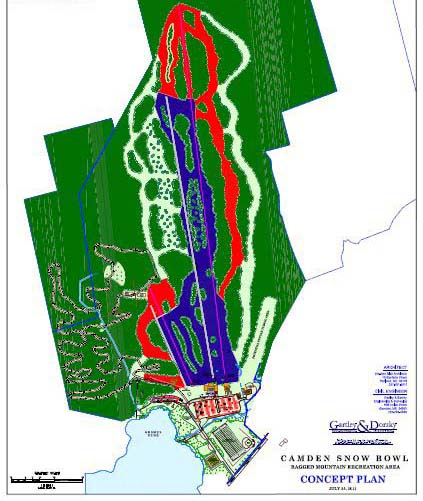 A 2011 map of the proposed redeveloped ski area, pink lines being new/relocated lifts and red being new snowmaking coverage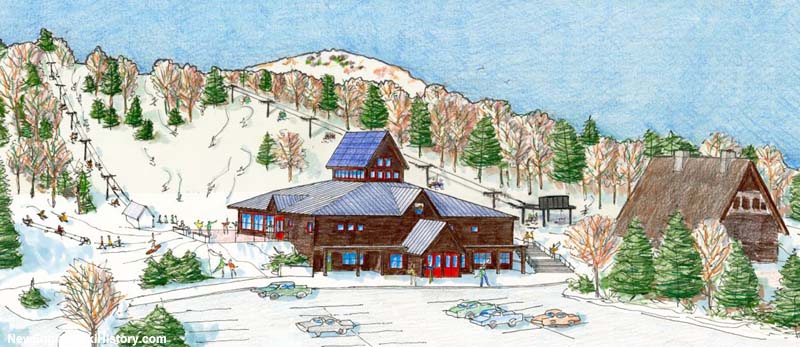 A 2011 rendering of the proposed redeveloped base area




The triple chairlift in storage in 2012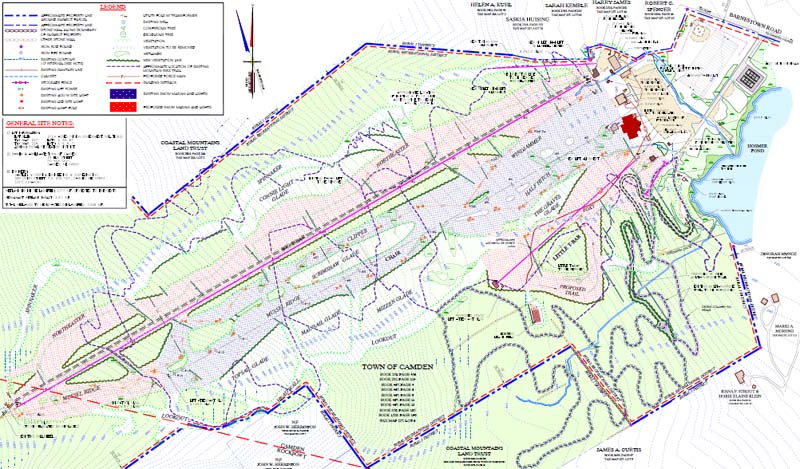 A 2014 map of the proposed redeveloped ski area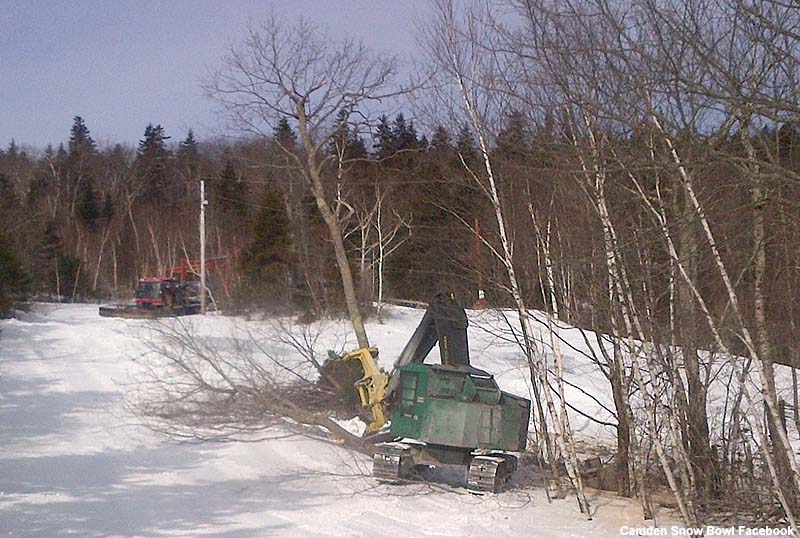 Trail clearing on March 17, 2014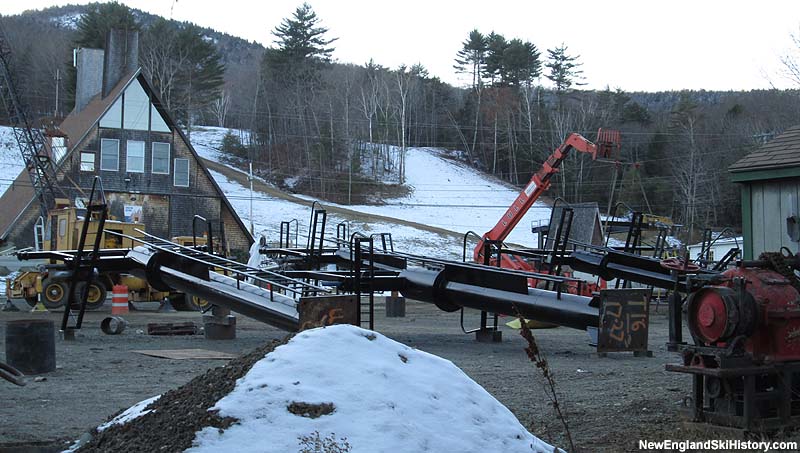 Triple chairlift towers in the parking lot awaiting installation (November 2014)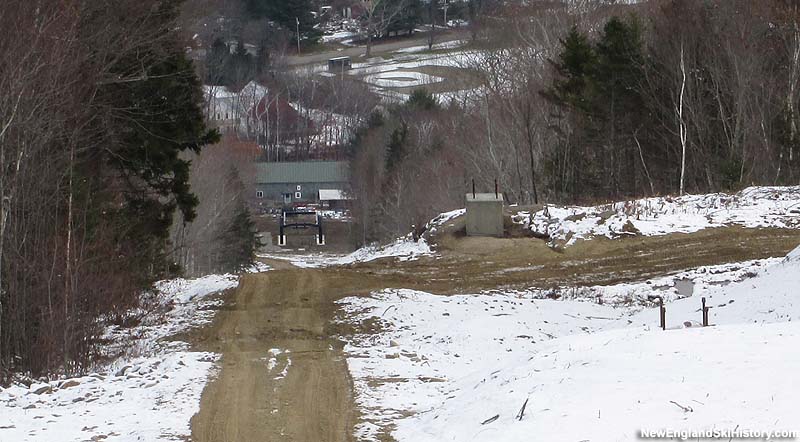 The triple chairlift lift line (November 2014)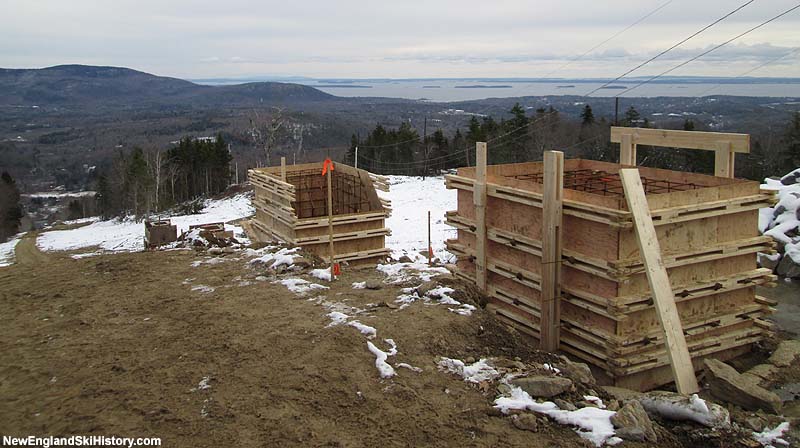 The top of the triple chairlift lift line (November 2014)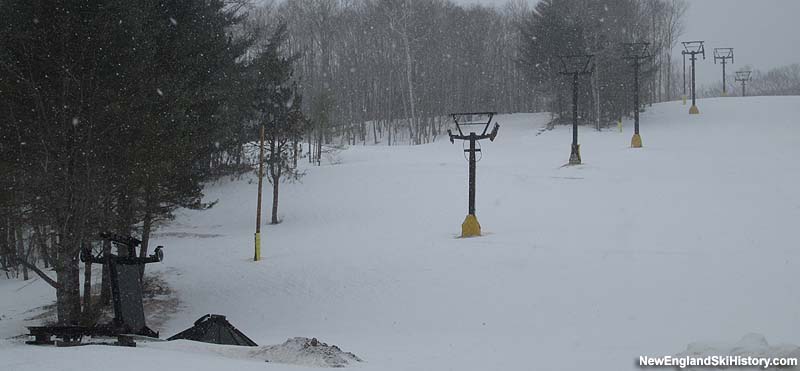 The partially installed double chairlift (March 2015)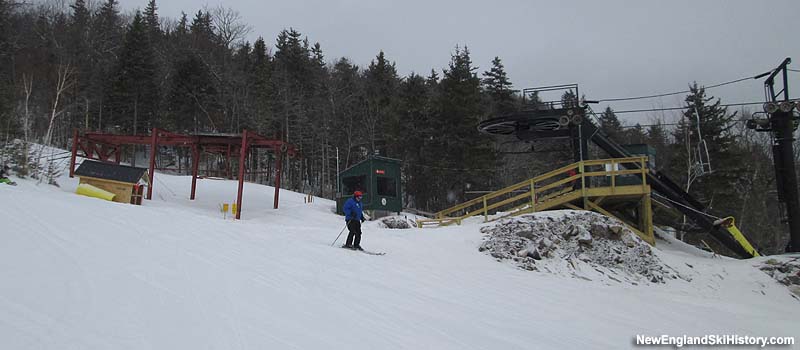 The top of the triple chairlift and former Big T-Bar (March 2015)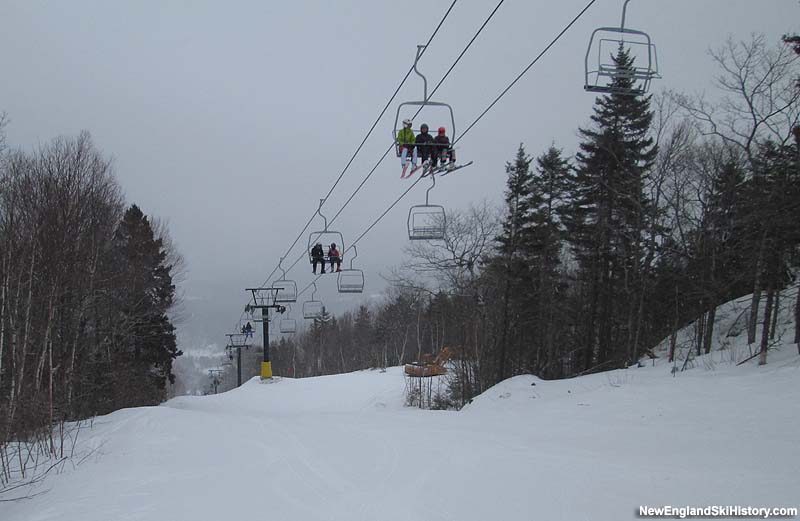 The triple chairlift (March 2015)



Last updated: April 9, 2015