False Peak at Saddleback Mountain Resort

Overlapping the existing Kennebago Area, False Peak was first displayed on the 2006-07 Saddleback trail map, projecting the installation of a 3,018 foot long chairlift.

According to a 2007 development plan, two trails were expected to be cut near a projected False Peak lift line for the 2007-08 season. A lift was then projected to be installed for the 2009-10 season, running from a point below the Kennebago base to the Dazzler trail. Snowmaking was expected to be installed on the False Peak trails that season.

While a February 2009 development map still displayed the proposed lift, the 2009-2010 trail map did not. Meanwhile, the massive Casablanca glade was cut throughout much of the False Peak area for the 2009-10 season.

The proposed False Peak lift reappeared on the 2010-11, 2011-12, and 2012-13 maps, but was not displayed on the 2013-14 trail map. It is not known if or when the False Peak lift or trails will be developed.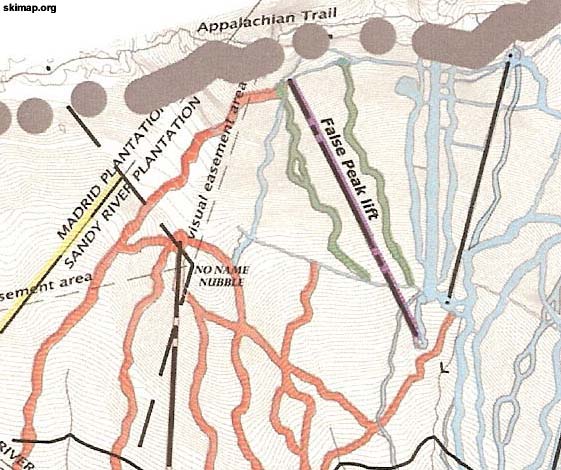 An April 2007 development map of False Peak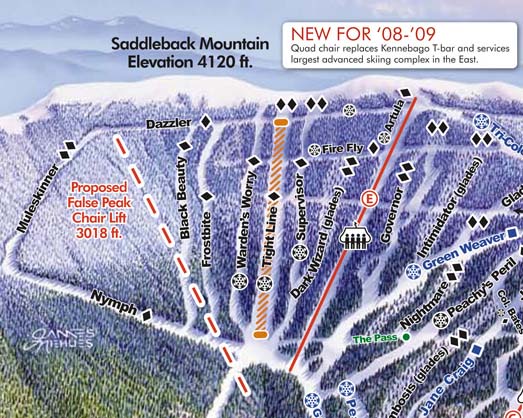 False Peak on the 2008-09 Saddleback Trail Map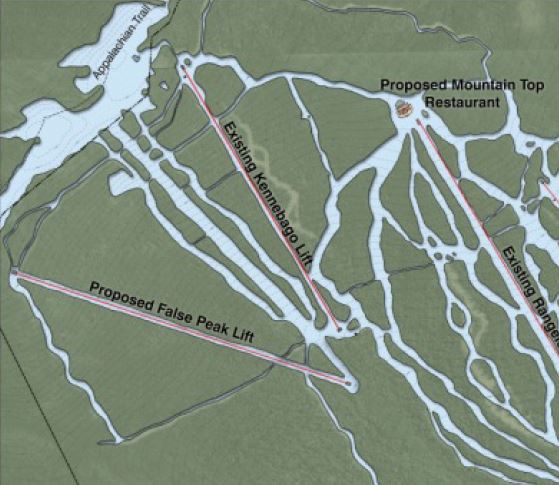 A February 2009 development map of False Peak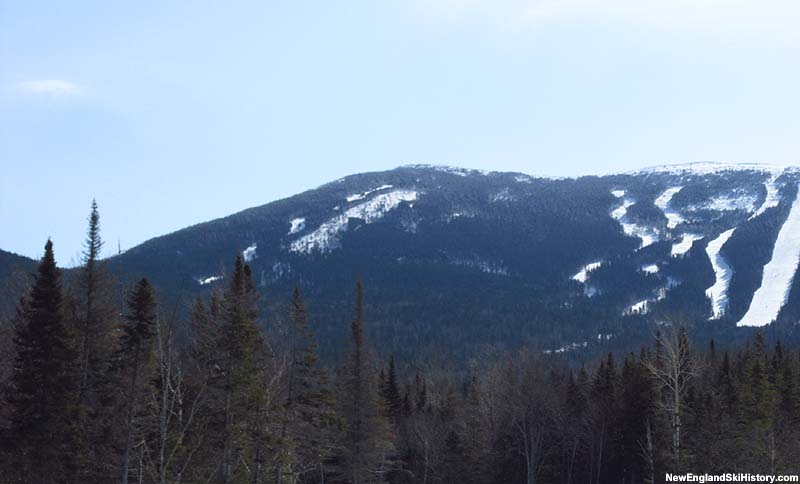 The False Peak/Casablanca area as seen in 2012



Last updated: April 22, 2014
CCC Trails Cancelled Ski Areas Expansions Lifts Management Maps News Then and Now Timelines Topics In The Press Links Site Map What's New Feedback

Copyright 2002-2019, All Rights Reserved.