Eclipse Area at Tenney Mountain

By the mid 1980s, Tenney was an aging ski area in need of new facilities in order to drive a proposed real estate development. At this point in time, the ski area was served by two double chairlifts, including a 1,356 foot long 1970 Heron-Poma double chairlift.

In 1986, the Heron Poma chairlift was to be replaced with a new Poma chairlift. Lawsuits regarding lift towers were filed by both Tenney and Poma that summer, halting construction. With work also being done on the Hornet double chairlift, the delays resulted in Tenney operating with only novice surface lifts for the first half of the 1986-87 season.

Finally, for the 1987-88 season, the new 622 foot vertical by 3,124 foot long triple chairlift was completed by Borvig. Serving primarily intermediate terrain, the new Eclipse chairlift also created easy access to a planned summit area expansion. The Eclipse area also featured night skiing for some time.

The Eclipse complex, along with the rest of Tenney, has been closed since 2010. As of September 2014, weeds and saplings continue to grow on the Eclipse ski trails. The chairlift continues to sit idle.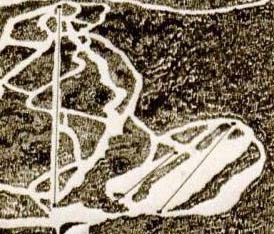 A 1974 rendering of the Heron Poma lift area prior to the Eclipse development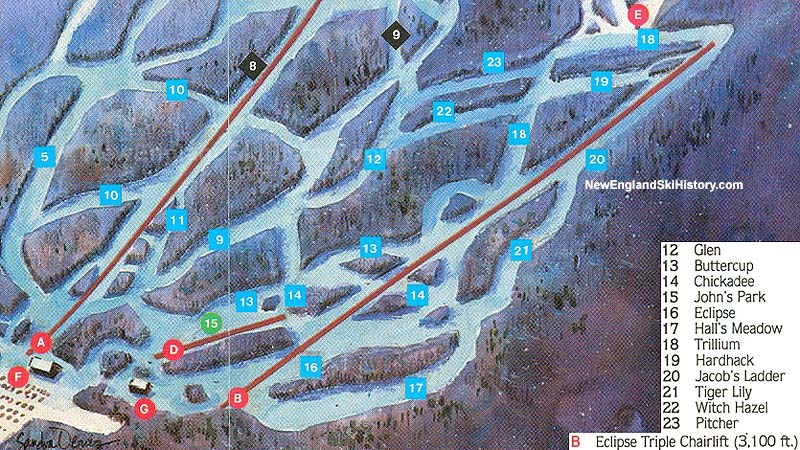 The 1986-87 Eclipse Area trail map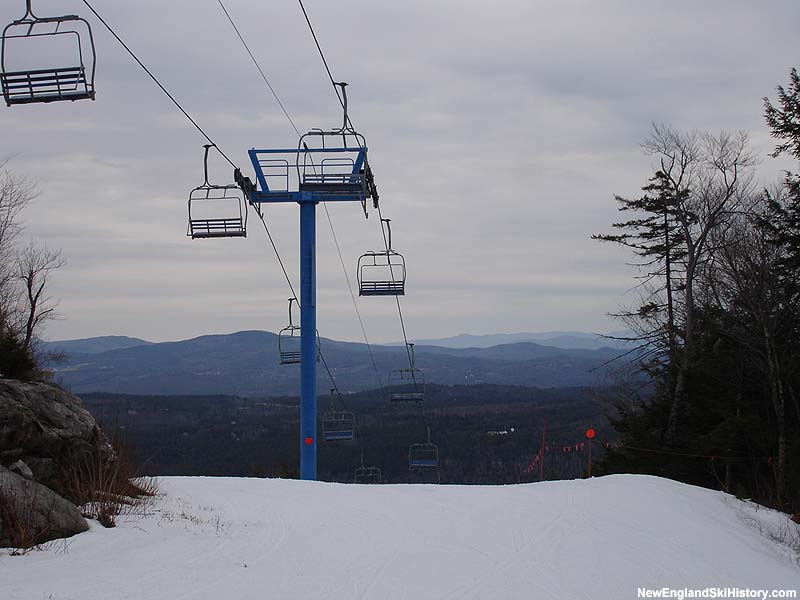 Jacob's Ladder and the Eclipse Triple (2006)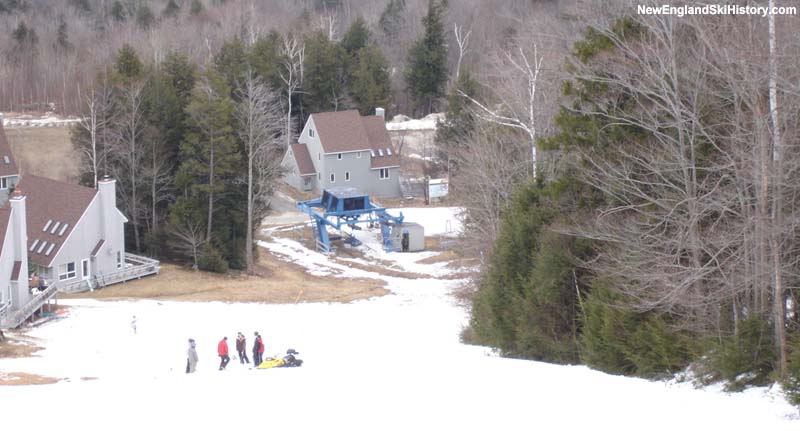 Hall's Meadow and the Eclipse Triple (2006)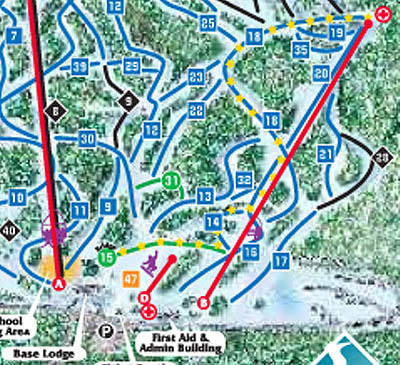 The 2009 Eclipse Area trail map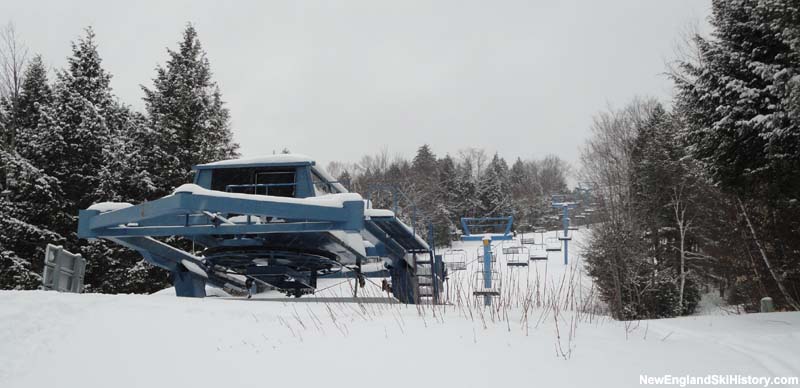 An idle Eclipse Triple (2011)



Last updated: September 16, 2014