Upper Mountain at Tenney Mountain
Upper Mountain Details

Status:
Abandoned
First Season of Operation:
1964-65
Lifts:
1 chairlift
Terrain:
Intermediate and expert terrain

Return to Tenney Mountain Profile
While ski trails had been cut for the Tenney Mountain development as far back as 1959, it operated as a small, T-Bar lift area for almost half a decade.

Tenney moved to major mountain status for 1964-65 when a new Stadeli centerpole double was installed. 5,985 feet long by 1,285 feet vertical, the lift made Tenney the largest in the region (until the development of Waterville Valley shortly thereafter).

The Hornet chairlift opened on January 10, 1965, serving five new trails, as well as existing terrain.

The lift was overhauled in 1986, perhaps with a new drive terminal. New trails were also likely cut at this time. Soon thereafter, Tenney was taken over by Bill Krikorian and renamed Lookout. The area would close in 1993, prior to being reopened as Tenney Mountain in 1996. The ski area struggled in subsequent years due to bad weather, a difficult market, undercapitalization, and image problems. Operations ceased in 2010.

Two years later, construction commenced on a massive mountaintop wind farm, known as Groton Wind. Multiple turbines, as well as a massive clearcut, are located a few hundred yards from the cancelled summit ski complex. 398 feet tall at top pass, the turbines now cast fast moving shadows far down the ski slopes while emitting a distinct industrial sound.

As of September 2014, weeds and saplings continue to grow on the upper mountain ski trails. The chairlift continues to sit idle.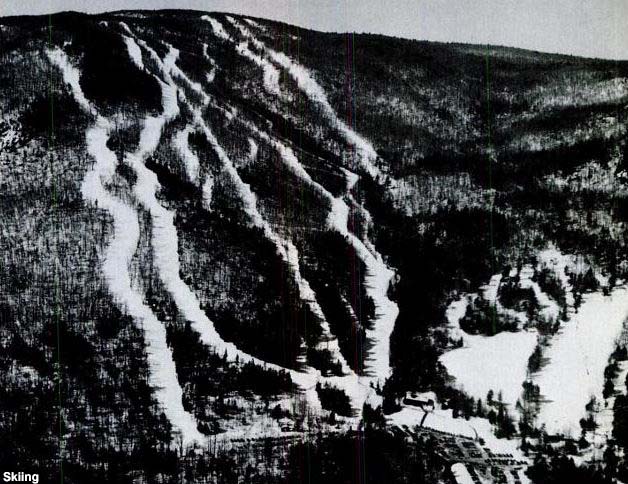 The upper (main) mountain circa 1980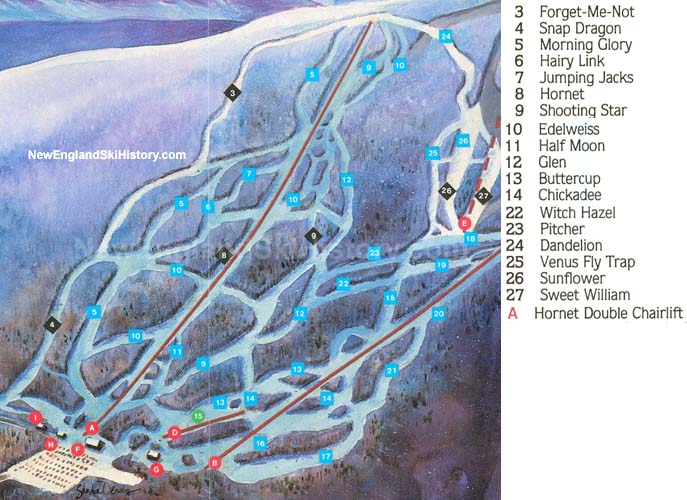 The 1986-87 Tenney trail map showing the upper (main) mountain area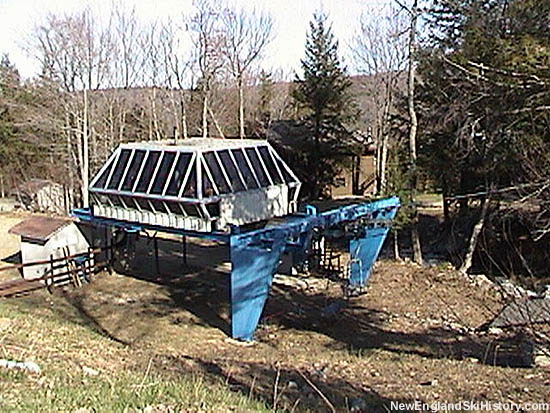 The Hornet Double in 2003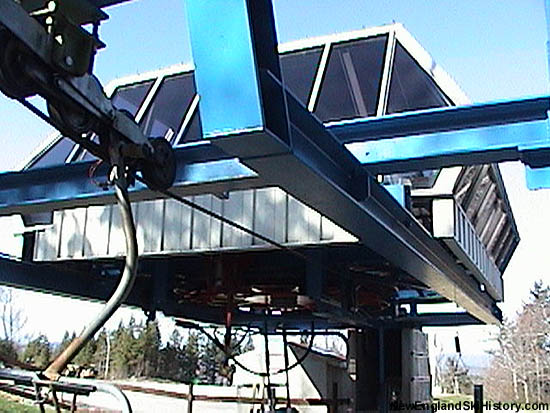 The Hornet Double in 2003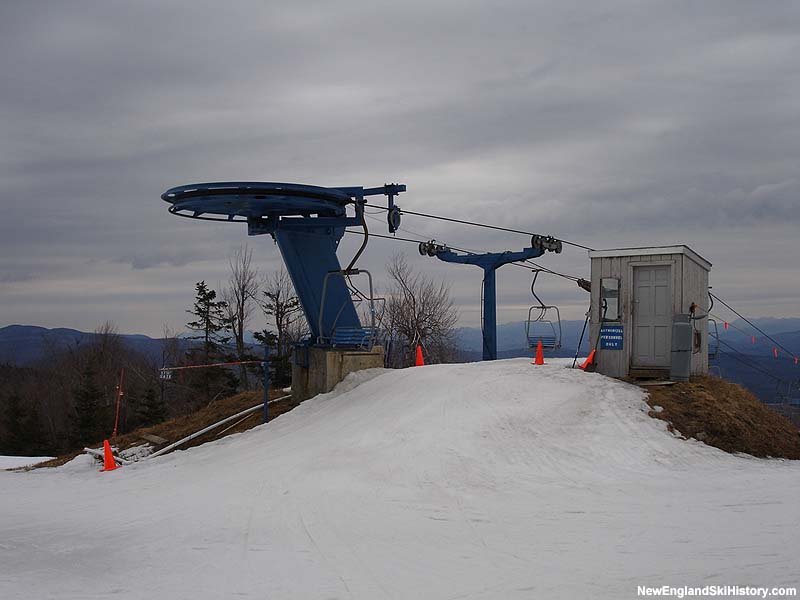 The top of the Hornet Double in 2006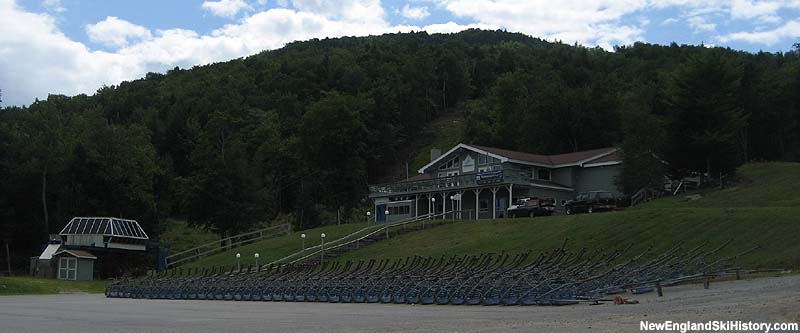 The Hornet Double in 2007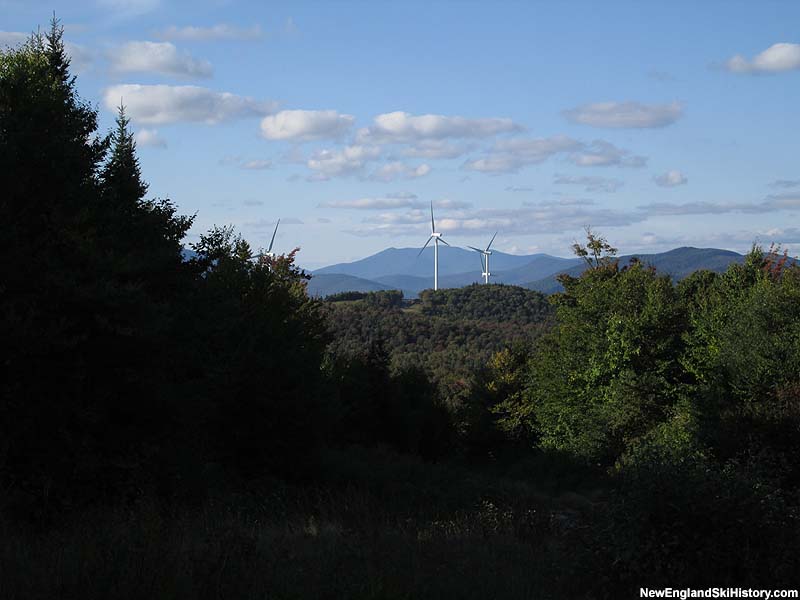 The Dandelion trail (2014)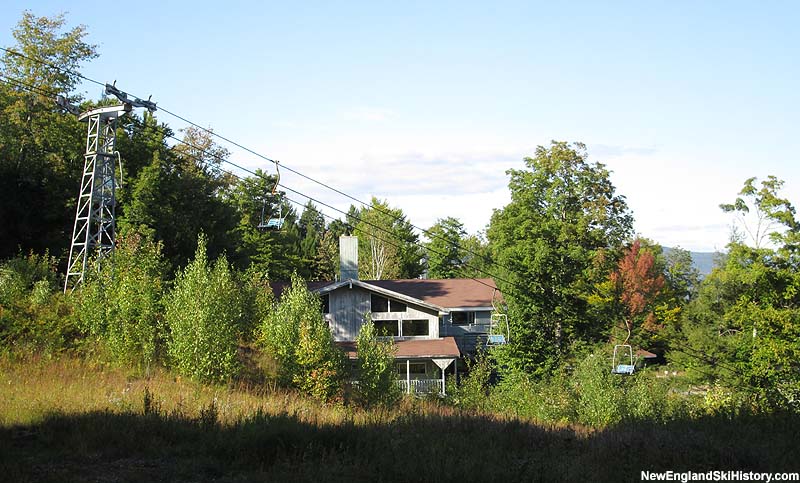 The Hornet Double and Main Lodge in 2014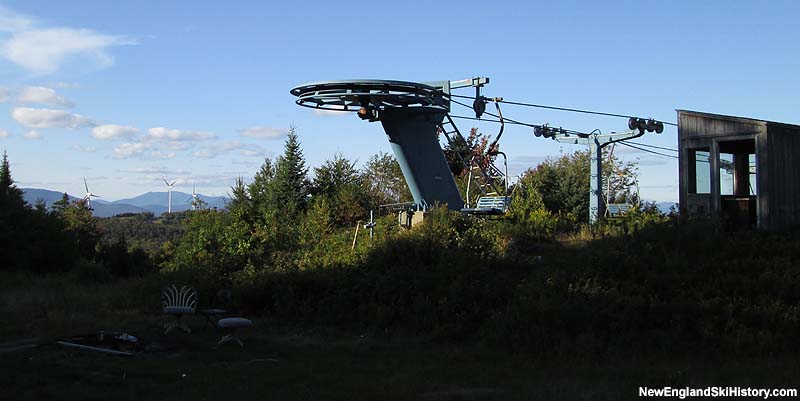 The Hornet Double in 2014



Last updated: September 16, 2014