Morning Star at Okemo Mountain Resort

A real estate based development, the Morning Star area was built near Solitude Village for the 1995-1996 season. Using part of the former 1983 Poma Northeast Triple chairlift (in storage for 3 years), the small complex featured generally novice terrain, including trail bridges over and under roads.

For 2003-2004, the Southern Crossing trail was opened, connecting the Morning Star complex to the new Jackson Gore base area.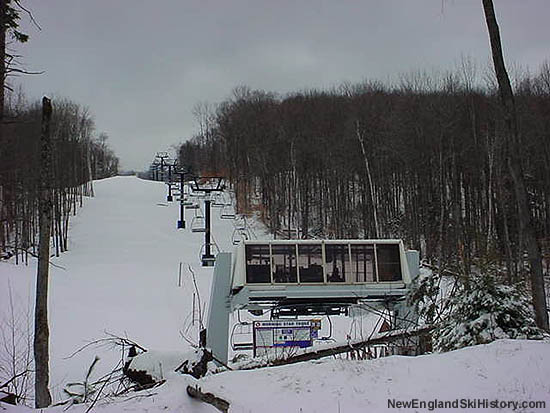 The Morning Star Triple (2002)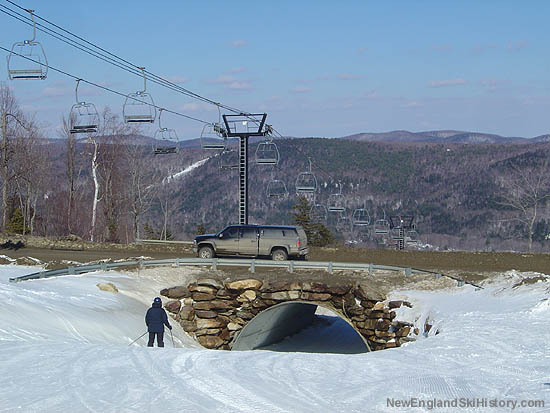 The upper portion of the Morning Star complex (2005)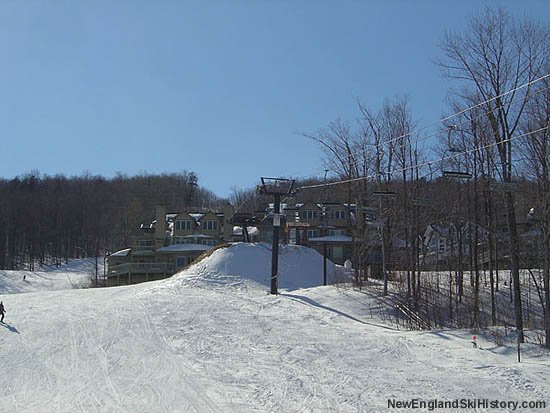 The Morning Star Triple (2005)



Last updated: March 25, 2014