Peak Resorts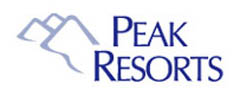 New England Ski Presence: 2003-2019

Midwestern Origins


The origins of Peak Resort descend from a 9 hole golf course built on a chicken ranch named Hidden Valley. While attending college, Tim Boyd worked as a groundskeeper at the suburban St. Louis golf course. Two years after graduating from the University of Missouri-Columbia, Boyd purchased Hidden Valley golf course for a reported $250,000, later telling St. Louis Magazine, "it really wasn't that big of a risk because I didn't have anything to lose."

With the golf course struggling, Boyd was looking to add a revenue stream. While learning to ski in the rain at Homewood at Lake Tahoe in the late 1970s, Tim Boyd was inspired to develop a ski area on the property to turn his business into a year-round venture.

After a few years of research, Boyd hired Nub's Nob General Manager and snowmaking innovator Jim Dilworth to design Hidden Valley ski area. The $1.5 million project was funded by Boyd, his father Glenn Boyd Sr., his uncle, and the St. Louis County Industrial Development Authority. Excavated by his father, the small area featured 7 trails, a lift, and snowmaking. The grand opening was held on December 17, 1982.




Hidden Valley

In 1985, Boyd opened Snow Creek north of Kansas City, Missouri.

On September 1, 1995, the unincorporated part of St. Louis County in which Hidden Valley was located became incorporated as the City of Wildwood. The new government entity quickly became Hidden Valley's nemesis.

On September 24, 1997, Peak Resorts, Inc. was incorporated in the state of Missouri, with Tim Boyd named as President and Glenn Sr. as Secretary. On October 24, New Paoli Peaks, Inc. was formed as an Indiana corporation, as Peak Resorts acquired the small ski area. Located in southern Indiana, the ski area is just over an hour from Louisville, Kentucky.

In 2001, Peak Resorts acquired Mad River Mountain, located less than an hour from Columbus, Ohio. Meanwhile, the company was setting its sights on New England.



To The East


In May 2002, Terry Schnare and Donald Hardwick, as Crotched Mountain Properties, LLC, acquired their second tract of land on Crotched Mountain in New Hampshire, where two defunct ski areas had previously operated. At the time, Peak Resorts was looking into either acquiring an operational mid-sized area or reopening nearby Temple Mountain. In September 2002, Peak Resorts formed S N H Development, Inc. as a New Hampshire corporation to begin rebuilding the former western side of the ski area. In terms of vertical feet, the prospective ski area was three times larger than any of Peak Resorts' current portfolio.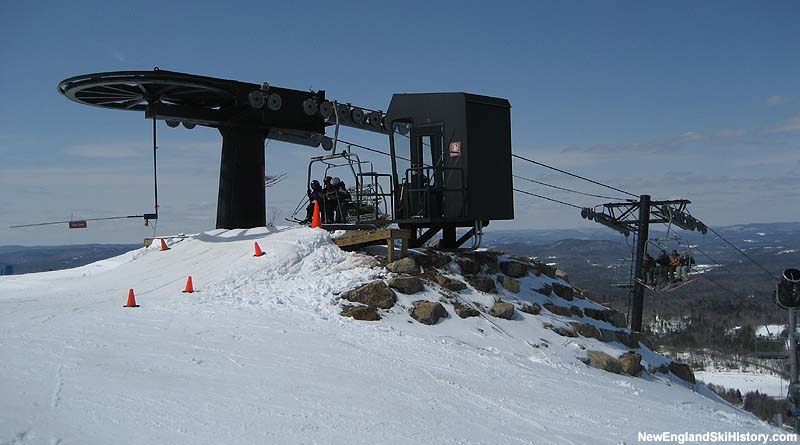 Crotched Mountain (2007)


On December 13, 2002, Peak Resorts purchased Boston Mills and Brandywine from Dick and Erleen Ludwig. The two small, but popular areas are located 30 minutes from Cleveland, Ohio.

Peak Resorts entered into a 50 year lease (with 150 option years) with Crotched Mountain Properties on May 27, 2003. Crotched Mountain was rebuilt from scratch, including a new lodge, new snowmaking system, and four refurbished chairlifts. The area debuted in December 2003.

Peak Resorts ventured into the world of real estate investment trust financing in the fall of 2005. On November 17, 2005, Entertainment Properties Trust acquired the assets of Mad River Mountain for $11 million, with Peak Resorts retaining a 21 year operational lease. Founded by AMC Entertainment in 1997 as a way to provide capital for its cinema operations, the Missouri based Entertainment Properties Trust used the Peak Resorts transaction as its first step toward diversification from its original model.

On December 1, 2005, Peak Resorts entered into 28 year leases with Big Boulder Corporation and Blue Ridge Real Estate Company to operate Big Boulder and Jack Frost. Roughly 20 minutes for each other, the two mountains are located within an hour of the greater Scranton, Pennsylvania area.

On March 10, 2006, Peak Resorts entered into an $8 million financing agreement with Entertainment Properties Trust for Crotched Mountain, with an initial interest rate of 9.25%. The note was increased to $11 million in July 2012 to finance the installation of a refurbished high speed quad.

Glenn Boyd Sr. passed away on October 19, 2006.

On April 5, 2007, Peak Resorts, with up to $73.5 million in financing from Entertainment Properties Trust, purchased Attitash and Mt. Snow from American Skiing Company for $73.5 million, plus $2 million of debt assumption. The resorts became the largest in Peak's portfolio, as well as the first not located within an hour of a city.

On October 30, 2007, Peak Resorts entered into a $31 million financing agreement with Entertainment Properties Trust, covering Jack Frost, Big Boulder, Paoli Peaks, Boston Mills, Brandywine, Hidden Valley, and Snow Creek. The interest-only credit facility was later increased multiple times, with the interest rate surpassing 10% in 2015.

During the 2008 off season, Boyd sought to build a tubing slope and new parking lot at Hidden Valley. Having recently fought against an expansion at the ski area, the City of Wildwood responded by requiring a quarter of a million dollar fee and having authority over the ski area's hours of operation. Boyd pulled the request and announced he would close the ski area and put the property up for sale.

Seeing a groundswell of support for the ski area, local politicians were much more receptive when Boyd approached the city with a 10 year masterplan that fall. While the ski area would be saved, Boyd announced the Hidden Valley golf course would close that year due to poor financial performance.

On October 20, 2010, Peak Resorts acquired Wildcat for $5 million. Of the $5 million price, $500,000 was paid up front, while $4.5 million was to be paid to the previous owner over the course of ten years. The new acquisition featured the largest vertical drop of any ski area in Peak Resorts' portfolio. Its third New Hampshire ski area, Peak Resorts planned to market Wildcat with nearby Attitash.

On April 18, 2011, Peak Resorts filed a Form S-1 with the U.S. Securities and Exchange Commission, a step toward a potential $40 million public stock offering. In November, word came out that Peak Resorts was planning to raise $85 million through an IPO of $16 to $18 per share under the ticker symbol "PEAK" on NASDAQ. 5 million shares were expected to be available on December 7, 2011, however the offering was delayed due to 'volatile market conditions.'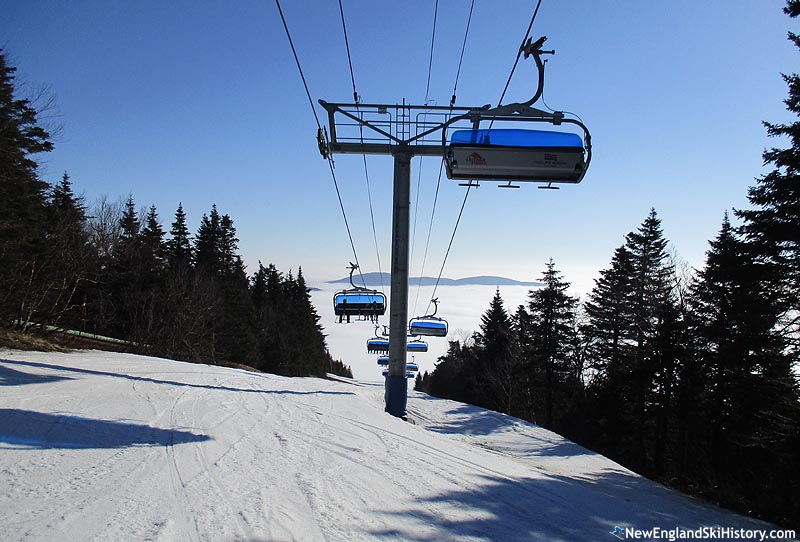 Mount Snow Bubble


Despite pulling its IPO, Peak Resorts made investments year, including installing a high speed six person bubble at Mt. Snow buying out Big Boulder Corporation and Blue Ridge Real Estate Company for a combined $9 million. The buyout gave Peak Resorts ownership of the areas it had been leasing for the past half dozen years, Big Boulder and Jack Frost.

On November 12, 2012, Entertainment Properties Trust announced it was changing its name to EPR Properties.

In October 2012, Peak Resorts purchased $2.6 million in common stock of Sycamore Lake, Inc., thereby giving it control of Alpine Valley ski area. The deal reportedly closed on November 19, giving Peak Resorts a ski area only 45 minutes from Cleveland.

Peak Resorts continued its quest to find new capital in 2014, as it embarked upon EB-5 and an IPO. In January, it announced a $52 million EB-5 immigrant investor offering to fund a new snowmaking reservoir and a completely rebuilt Carinthia base area. The program's filing was made in May 2014, with an expected I-526 approval 18 months later.



To Wall Street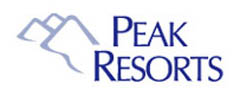 In the fall of 2014, Peak Resorts once again attempted an IPO, hoping to generate $100 million to help pay down $175 million in long term debt. On November 21, 2014, Peak Resorts debuted as 'SKIS' on NASDAQ.

A groundbreaking was held for the Mount Snow West Lake snowmaking project in May 2015. Three months later, Peak Resorts announced the EB-5 project was fully subscribed and was awaiting USCIS to unlock the funding.

In October 2015, Peak Resorts announced it had secured a line of credit with Royal Banks of Missouri for up to $20 million to purchase another ski area. On November 30, 2015, Peak Resorts announced it had entered into an agreement to purchase Hunter Mountain in New York for a total of $36.8 million.

Peak Resorts found itself in tough shape financially in the spring of 2016, as a bad winter was magnified with EB-5 delays. Advancing $12 million of its own funds on the Mount Snow project, Peak Resorts was still unable to tap the $52 million in EB-5 funds held in escrow. The company finished the 2016 fiscal year with only $5.4 million in cash on hand to get through the off season, forcing it to suspend its shareholder dividend payments.

Amidst the financial woes, Peak Resorts rolled out season pass offering across its collection of areas known as the Peak Pass.

To pay off a bridge loan, Peak Resorts issued $20 million of preferred stock in the fall of 2016 to CAP 1 LLC/Summer Road LLC, granting an 8% annual dividend and priority over common shareholders. Soon thereafter, the Mount Snow project received USCIS approval, allowing EB-5 escrowed funds to finally flow, easing the cashflow crisis. The CAP 1/Summer Road transaction would later come back to haunt Peak Resorts, when the company's link to embattled Purdue Pharma emerged.

After being in the red for its initial time as a public corporation, Peak Resorts recognized its first profit in fiscal year 2017. The company posted a $1.2 million profit on net revenues of $123 million.

Another Hidden Valley drama unfolded in the summer of 2017, when Peak Resorts proposed a $2.5 million zip line. According to Boyd, "We only get to generate revenue three months out of the year. The tooth fairy isn't going to keep this thing open. It's got to be kept open by sound economics." With the city attempting to restrict the design and hours of operation, Boyd stated, "They basically signed a death certificate for Hidden Valley," announcing the ski area would be put up for sale following the 2017-18 season.

After another public tug of war, the City of Wildwood approved the zipline in January 2018, once again saving Hidden Valley from apparent closure.

Peak Resorts recognized a net profit for the second year in a row in 2018, when an income tax benefit reversed what would otherwise have been a loss. However, after paying out dividends to preferred stockholders, common shareholders were allocated a quarter of a million dollar loss.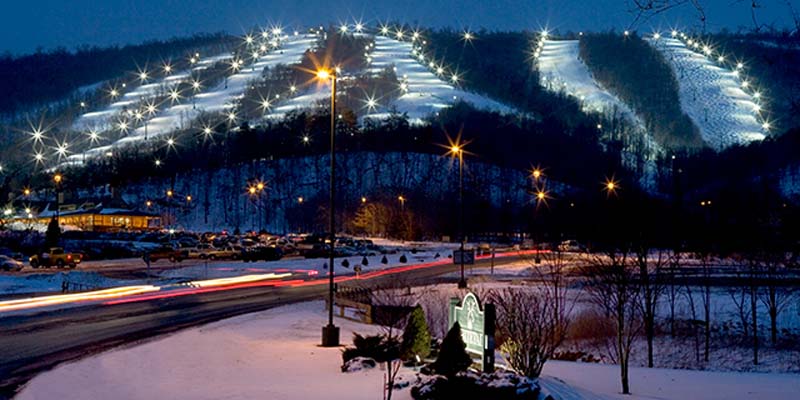 Whitetail


On September 24, 2018, Peak Resorts announced it would acquire Snow Time, Inc. for $76 million, resulting in $50 million in new debt at 6.95%. The acquisition would add 3 Pennsylvania ski areas to Peak's portfolio, combining for 600,000 skier visits: Liberty Mountain Resort, Whitetail Resort, and Roundtop Mountain Resort.

On July 22, 2019, Vail Resorts announced it would be acquiring Peak Resorts for $264 million. Following approval of shareholders, the deal was completed on September 24, 2019, bringing an end to Peak Resorts exactly twenty-two years to the date of its incorporation. The Peak Pass remained in place for the winter of 2019-20, though passholders were given the option to upgrade to Vail's Epic Pass.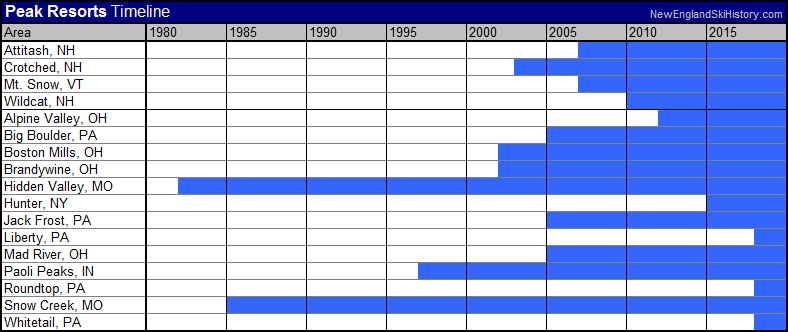 Peak Resorts Related Press Releases:
Peak Resorts Resources on NewEnglandSkiHistory.com:
Last updated: November 24, 2019