Mt. Equinox Ski Area
Manchester, Vermont
Proposed in the 1930s, 1950s, 1960s, and 1970s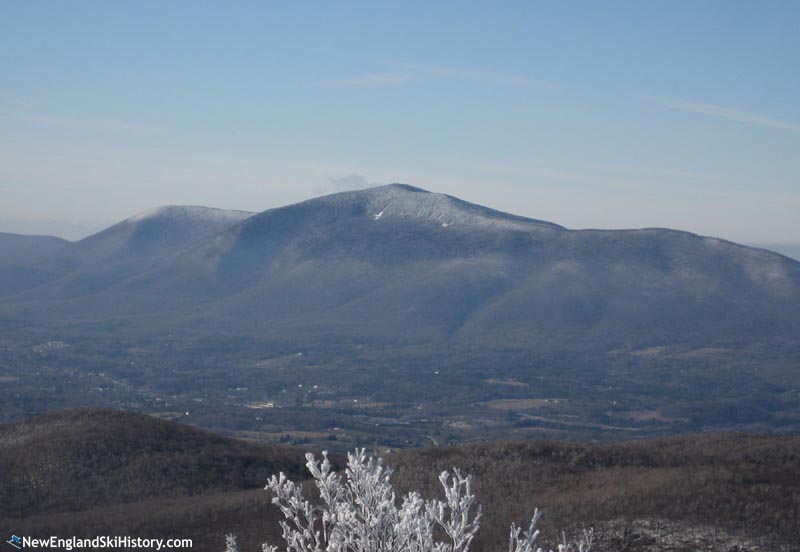 Mt. Equinox as seen from Bromley Mountain


Overview
One of the one hundred highest peaks in New England at 3,848 feet, Mt. Equinox's alpine skiing history nearly started in the 1930s, when CCC trails were proposed but never constructed. The eastern face of Mt. Equinox could have provided a vertical drop of 2,700 feet. At the foot of the mountain stood the Equinox House, an establishment visited by many 19th and early 20th century Presidents. A road to the summit of Mt. Equinox opened in 1947.

In failing health at the end of 1962, Equinox House owner A. Rea Ball looked to sell the resort. In December, reports emerged that the Equinox House, the Equinox Links golf course, the airport, and 1,500 acres of land had been sold to a "large financial concern." Thomas Farley was hired to manage the resort for the new ownership, which was later revealed to be RKO General, a subsidiary of the General Tire Company.

The ownership further diversified in the fall of 1966, when it purchased the Christiania Mountain Lodge at Magic Mountain.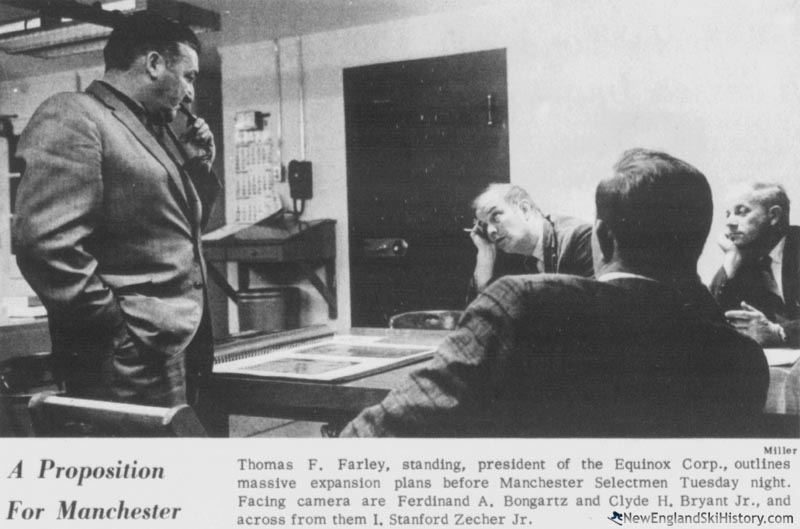 On October 29, 1968, the group revealed it was interested in constructing a ski area on Mt. Equinox to follow improvements to the Equinox House. The ski area was to be a "community" facility with two chairlifts that would go part of the way up the eastern slope of Mt. Equinox. The proposed terrain was to be novice and intermediate.

In 1970, a master plan was filed that called for 500 condominiums, as well as a ski area with three lifts and five trails. In July 1971, the Andrick Corp, a subsidiary of McCloskey and Company, obtained an option to acquire the property from RKO General with the hope of developing the ski area and condominiums.

After getting a cold reception from locals, McCloskey dropped its ski area proposal. The company dropped its option on the property in January 1972.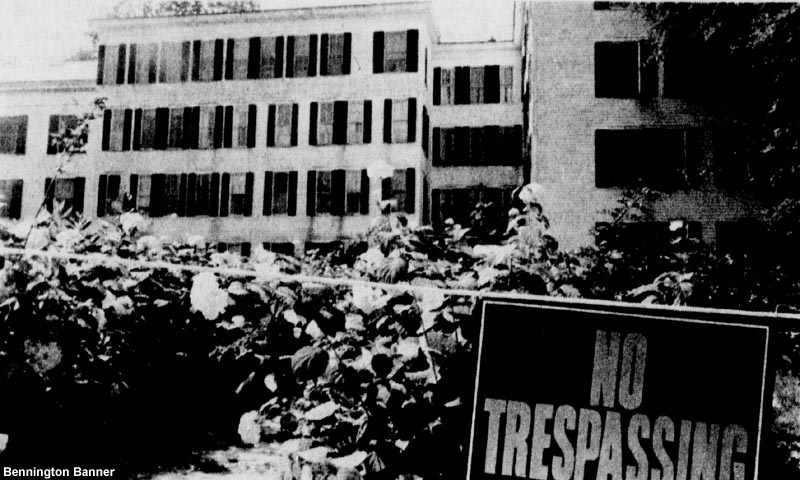 The abandoned Equinox House in 1974


The resort was acquired in May 1972 by Domestic Capital Corp. The new ownership opined that the previous plans were "distasteful." Meanwhile, town leaders worked to prevent ski lifts from ever being constructed on Mt. Equinox. One year later, Domestic Capital Corp. was facing foreclosure. The resort was seized by the IRS and put on the auction block in 1974. Though nearby Bromley expressed interest in managing the resort, the Equinox House was liquidated and fell idle. The resort eventually was restored and reopened circa 1985.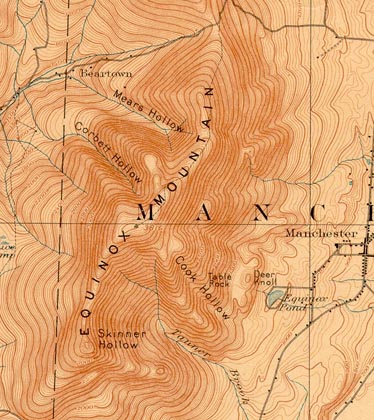 1900 USGS map of Mt. Equinox



Today
There are no known remains of the Mt. Equinox Ski Area proposal.

Quotes

| | | |
| --- | --- | --- |
| " | Luckily the 1930s Work Progress Administration plan to carve ski trails on Mount Equinox never panned out, and Manchester Village retains its serene white clapboard good looks, at least for the time being. | " |
| | Vermont: An Explorer's Guide, p. 135 | |
Resources
Equinox Mountain - Wikipedia
Mt. Equinox - FranklinSites.com Hiking Guide
Tree, Christina and Diane E. Foulds. Vermont: An Explorer's Guide. Eleventh edition. Woodstock, VT: Countryman Press, 2006. Courtesy Bill Tarkulich.
Last updated: June 9, 2020