West Area at Catamount

As part of the Berkshire Mountain Club development, Catamount rolled out a proposal map showing two new lifts and multiple new trails throughout the ski area.

A lift and a variety of trails are proposed for the west side of the ski area, crossing over the Lower Sidewinder trail. The lift would climb 650 vertical feet from a new parking lot to the junction of Upper and Lower Sidewinder. 6 trail segments would be cut above and below the lower switchback of the Lower Sidewinder Trail. All of the terrain would be located in New York state.

With a base elevation of 900 feet, the proposed West Area would increase Catamount's vertical drop by about 25 feet.

It is not known when the West Area will be constructed.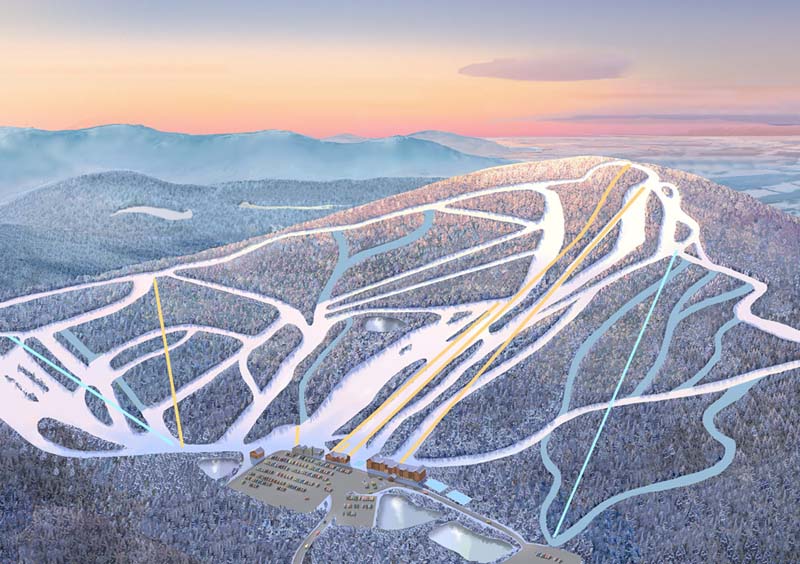 A circa 2014 rendering of the proposed West Area



Last updated: October 13, 2014