Upper Mountain at Cranmore Mountain Resort

After making a splash with the unique Skimobile on the lower mountain, the decision was made to access the entire mountain with the lift. Since it was not possible to simply extend the lift, an upper segment was built.

Opening for the 1939-1940 season, the new upper mountain two person lift moved the mountain into exclusive 1,000 vertical foot status, allowing for access to new upper mountain trails and open slopes in the ledges area.

In 1963, the North Chair, a 4,560' long by 1,070' vertical Mueller double, was installed to ease congestion on the busy Skimobile lift, as well as to make for easier access to the East Bowl.

The Skimobile would operate for nearly half a century, prior to being removed at the end of the 1980s. The North Chair was truncated in 1995 when the Skimobile Express Quad was installed. Old and redudant, the North Chair was finally removed in 2006.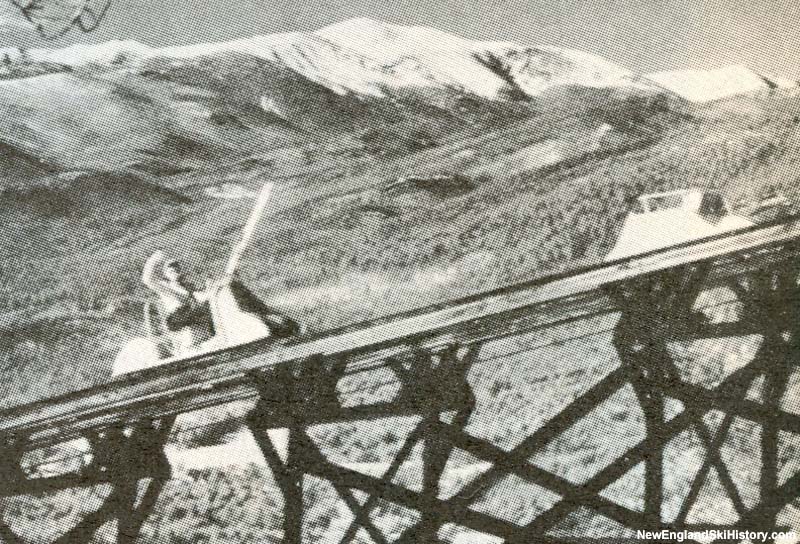 The Upper Skimobile circa the 1960s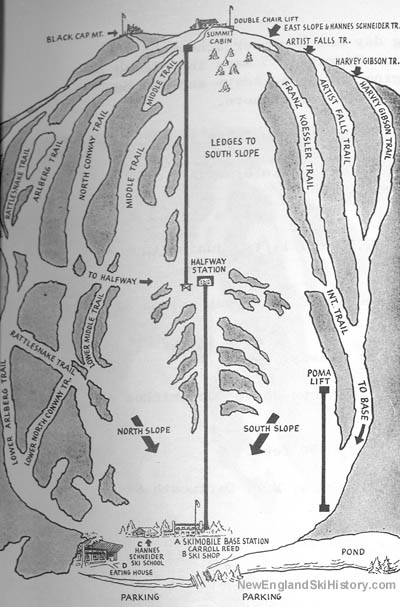 The 1962-63 Cranmore map, prior to the North Chair being installed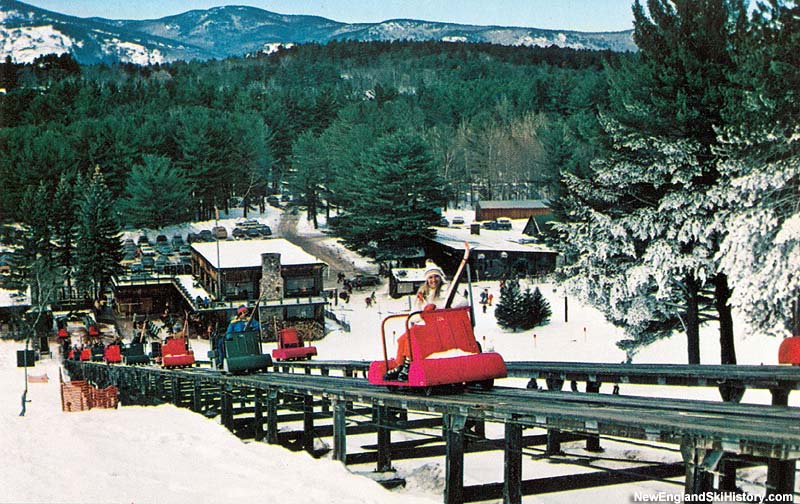 The lower Skimobile circa the 1970s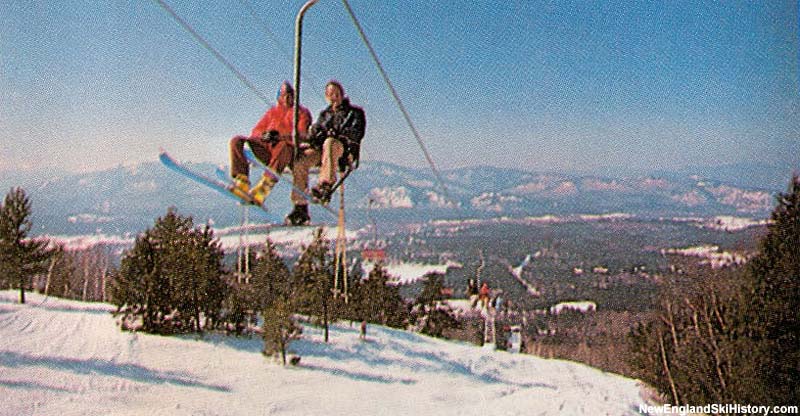 The North Chair circa the 1970s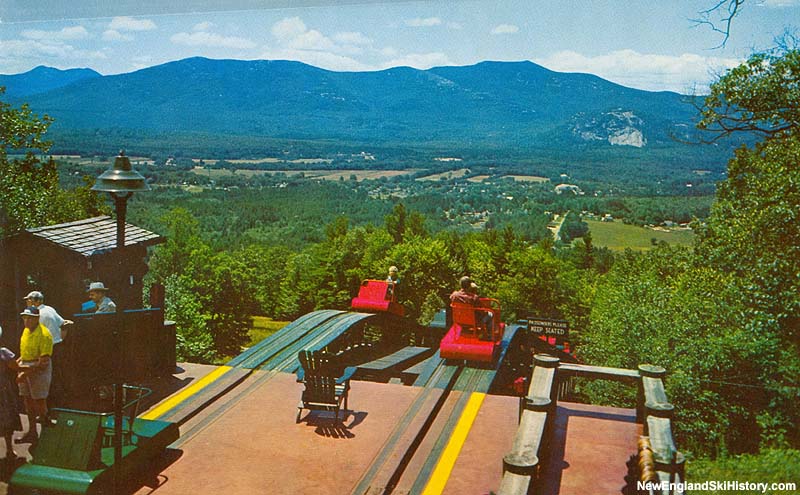 The Upper Skimobile circa the 1970s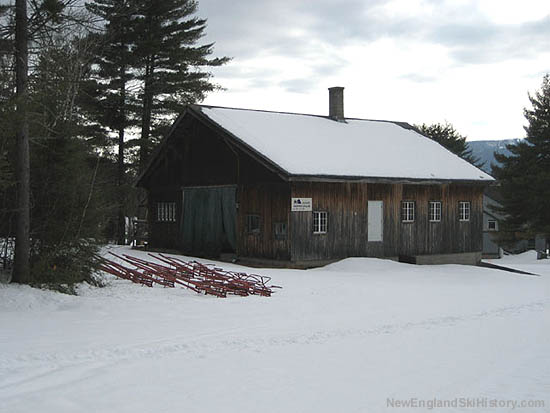 The bottom terminal of the North Double (2007)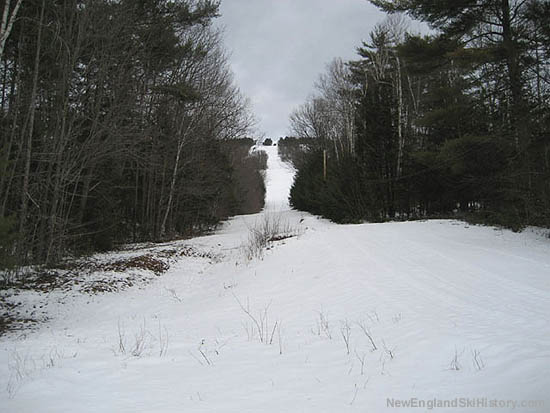 The former liftline of the North Chair (2007)



Last updated: June 23, 2014