Northside at King Ridge
Northside Details

Status:
Abandoned
First Season of Operation:
1962-63
Lifts:
1 T-Bar
Terrain:
Novice and intermediate terrain

Return to King Ridge Profile
After intially operating with a T-Bar and two small rope tows, King Ridge opted to significantly expand its uphill capacity and lower level terrain offerings for the 1962-63 season.

Starting from the base area, located at the top of the hill, the new Northside area featured a 2,000 foot long T-Bar lift, surrounded by an intermediate and a novice trail.

Later, a second novice trail would be added to the trail map, connecting the bottom of the Northside area to the Eastside area.

The complex would close with the rest of King Ridge ski area in 1995.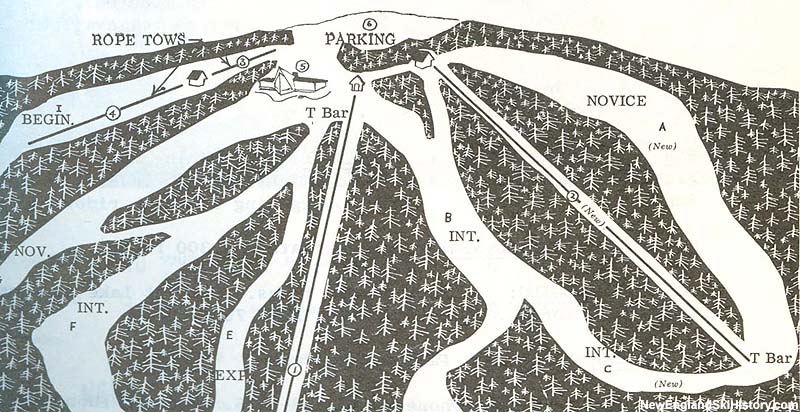 The 1962-63 King Ridge trail map showing the new Northside area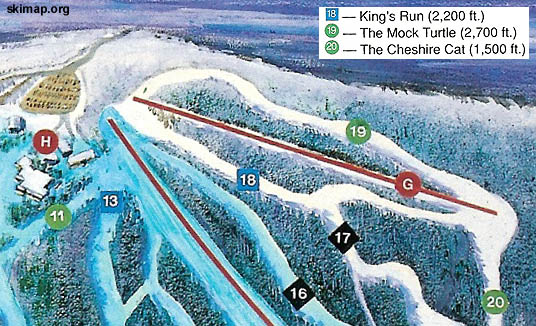 The Northside area on the 1991 King Ridge trail map



Last updated: May 5, 2014