North Peak at Loon Mountain Resort

Over a decade removed from the East Basin expansion, Loon continued its move to the east with the North Peak project, while also announcing plans to build hundreds of new condos.

Served by a new CTEC 4,805 foot long by 1,584 foot vertical triple chairlift, the new peak would become the highest in elevation at Loon. Though generally composed of expert pitches, a few blue square trails (such as Sunset and Lower Walking Boss) allowed intermediates a route down the complex.

In 2004, the triple chairlift was removed (eventually reinstalled at Shawnee Peak, Maine) and replaced with a new Doppelmayr high speed detachable quad, the North Peak Express.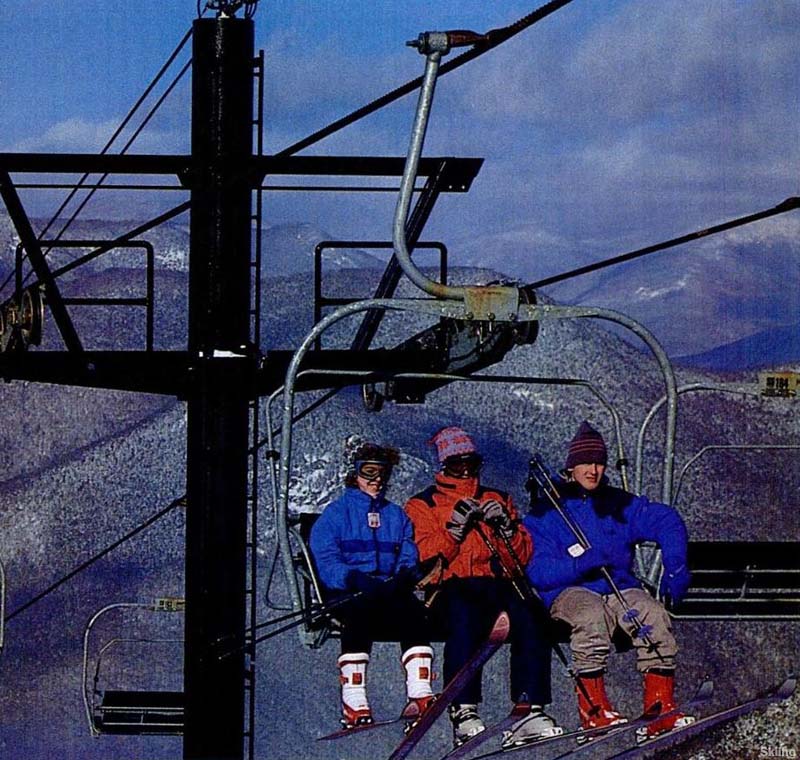 The North Peak Triple circa the 1980s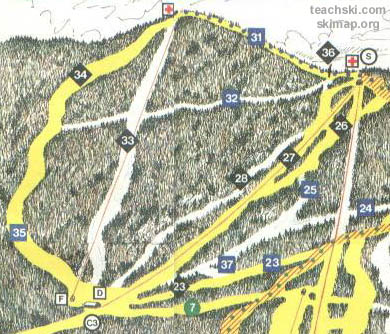 North Peak in 1985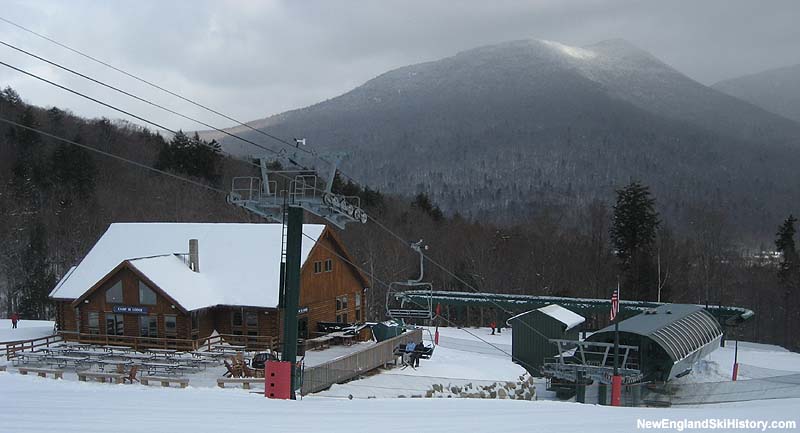 The North Peak Quad in 2007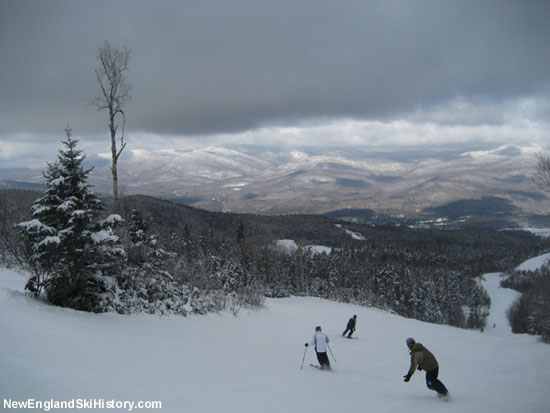 The Sunset trail in 2007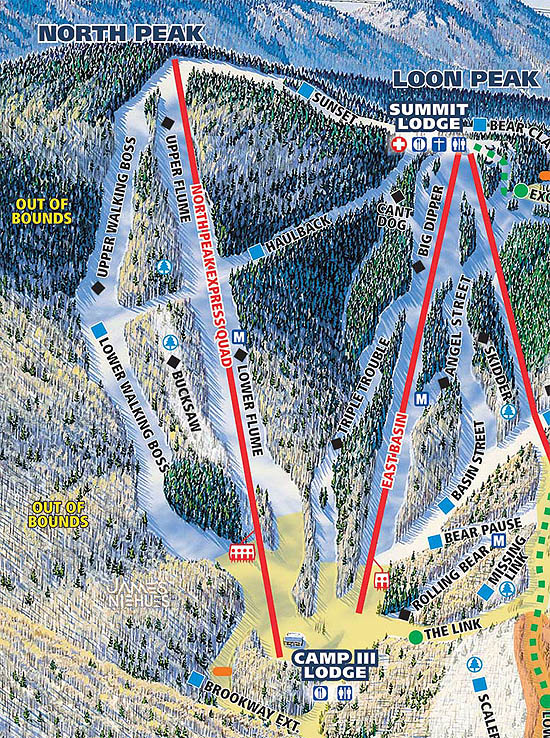 North Peak in 2009



Last updated: March 27, 2014