South Peak at Loon Mountain Resort

Planning for South Peak started in 1983. Like other large New England areas, Loon faced the issue of dealing with a single, congested point of base access. Thus, building a second base area - closer to downtown Lincoln - seemed like a no-brainer.

Construction was long delayed due to environmental concerns, however in 1993 the United States Forest Service approved expansion plans. Trails were first cut in 1996 and lifts were expected soon thereafter. That same year, the United States Court of Appeals for the First Circuit halted the expansion, citing a possible United States Forest Service violation of the National Environmental Policy Act. Various court decisions and lawsuits followed for years before Loon was finally able to proceed.

Eventually a $10 million project, South Peak finally opened for the 2007-2008 season with three trails and two lifts. The main lift, the Lincoln Express, was a new 2007 Doppelmayr-CTEC high speed detachable quad, climbing 1,475 vertical feet over the course of a run of 5,160 feet. The other lift, a 1,919 foot long new Doppelmayr-CTEC fixed grip quad named the Tote Road Quad, was built as a connector between the top of the Lincoln Express and the Upper Bear Claw trail on the main mountain.

Two more trails were opened the following season.

A private, 850 foot long Doppelmayr double chairlift was installed below the Lincoln Express Quad in 2010 for South Peak Resort residents.

Two more new trails, Jobber and Twitcher, opened for the 2011-2012 season.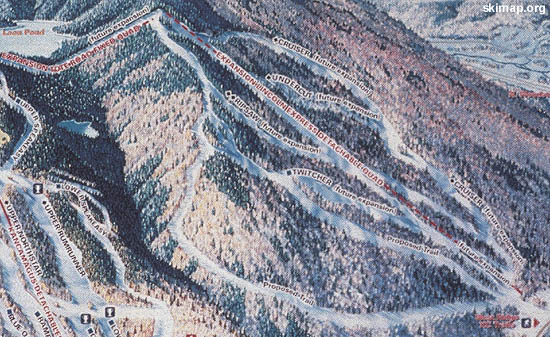 The proposed South Peak area in 1997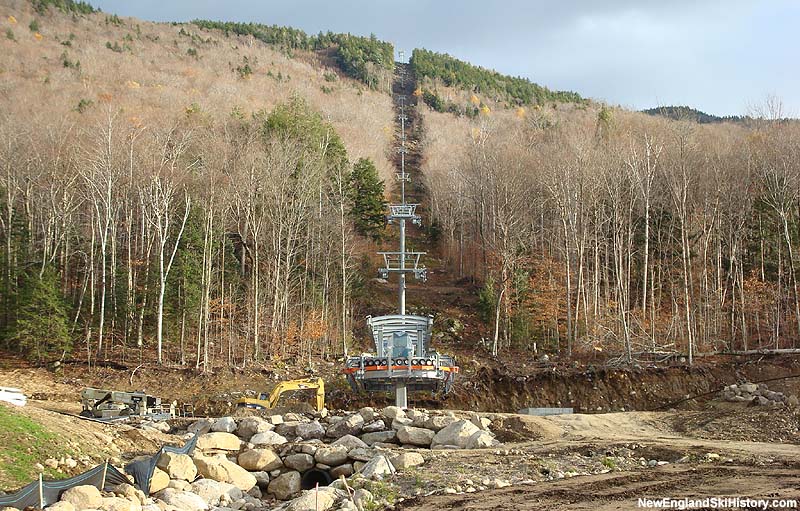 Construction of the Lincoln Express in 2007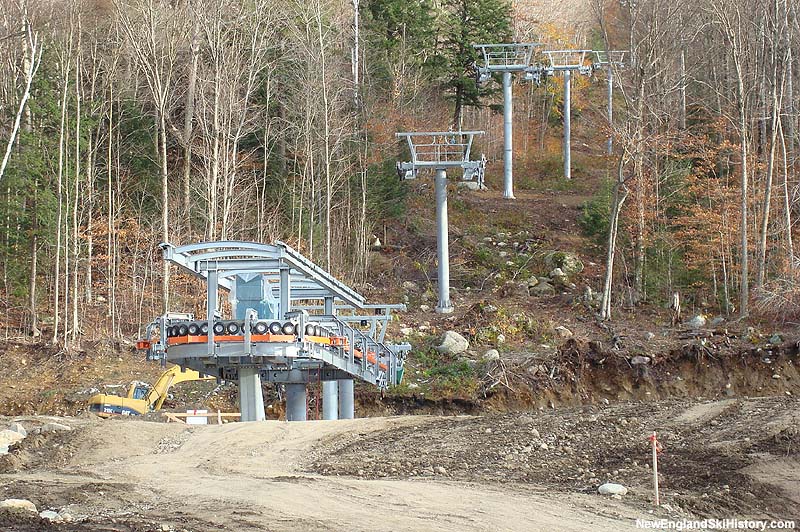 Construction of the Lincoln Express in 2007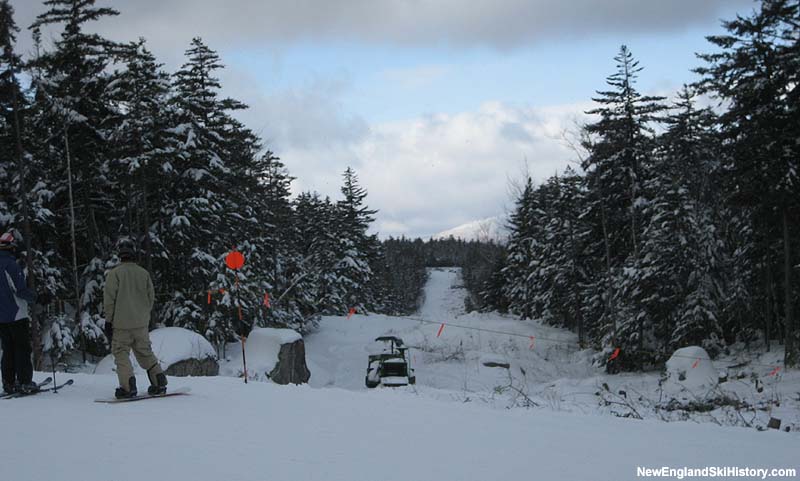 The Tote Road Quad lift line in 2007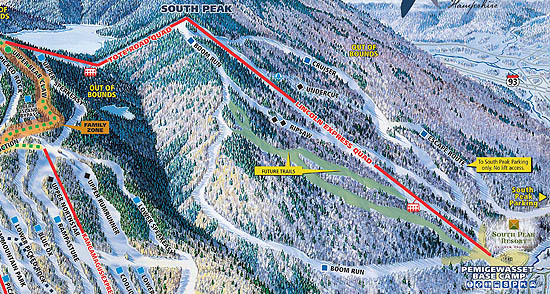 South Peak in 2009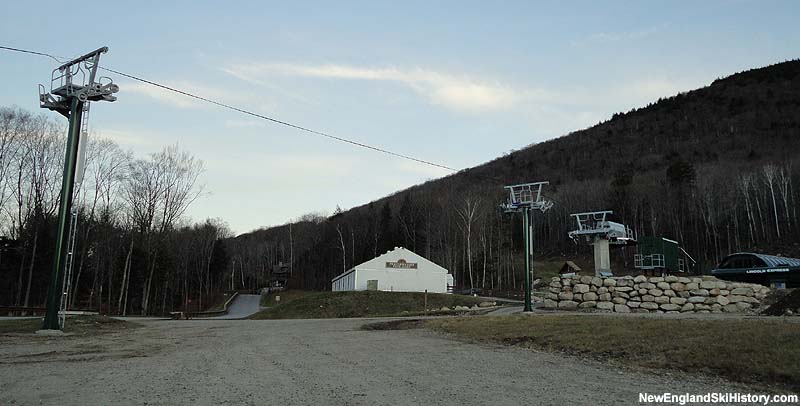 The Riverside Double in 2010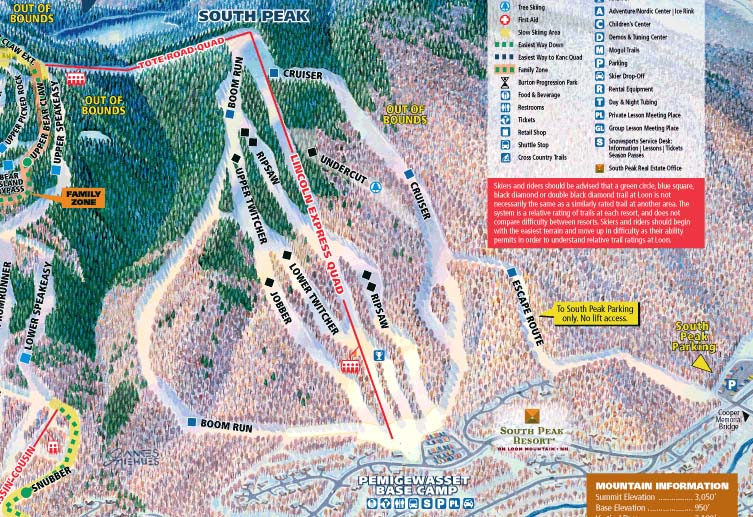 South Peak in 2011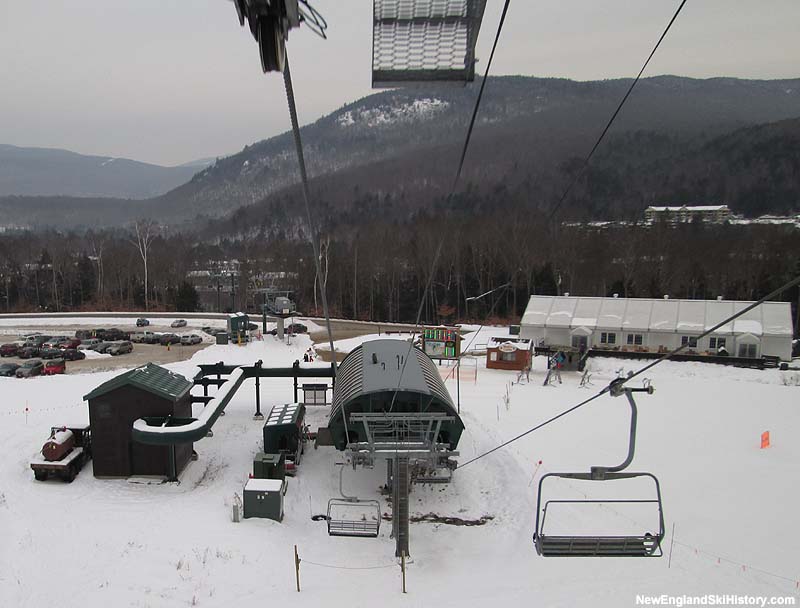 The Lincoln Express in 2013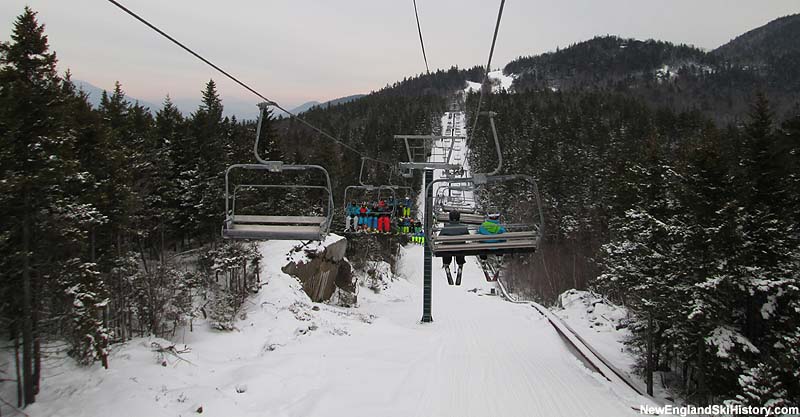 The Tote Road Quad in 2013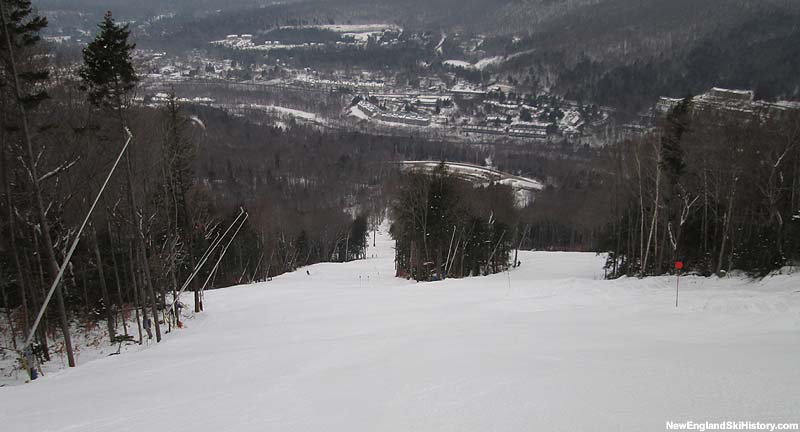 Twitcher in 2013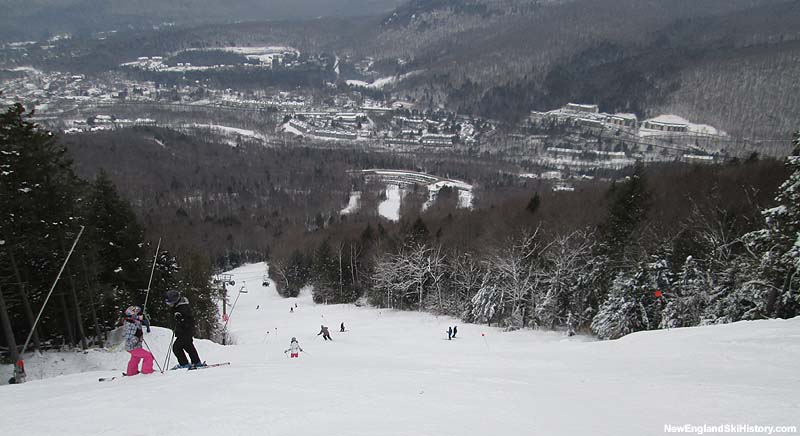 Ripsaw in 2013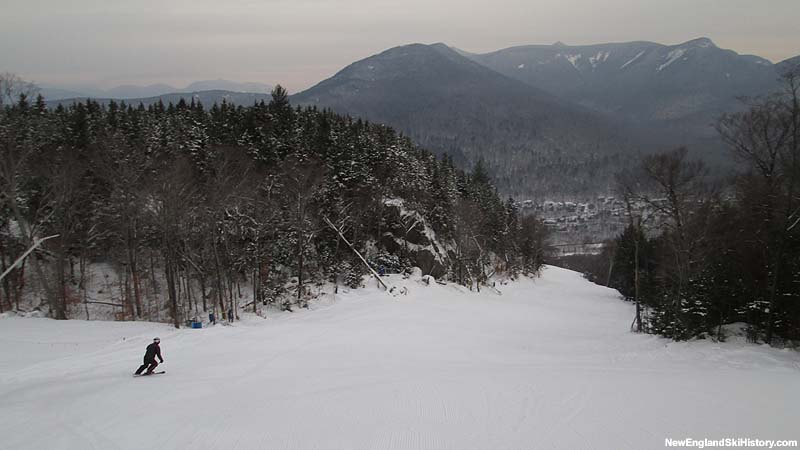 Boom Run in 2013



Last updated: March 27, 2014