West Basin at Loon Mountain Resort

After about a decade of operation, Loon had but two decent sized lifts, its 1,744 vertical foot gondola and 1,230 vertical foot East Basin double chairlift.

Looking to expand skier visits and sell new homes, Loon pursued the construction of a new base area and trail pod.

Located down the tracks from the main base area, the new West Basin complex debuted for the 1978-79 season, initially consisting of a few intermediate trails served by the 1,067 vertical foot West Basin double chairlift. With its double-double tower design, the new chairlift hinted at what was to come.

To try to take some stress off the East Basin terrain and main base facilities, the expert Rumrunner trail was added for the 1979-80 season, as well as the first 7,000 square feet of the West Basin lodge.

Novices were welcomed to West Basin for the 1980-81 season, when the 664 vertical foot West Basin II chairlift was installed, serving the new Speakeasy trail.

The final big push of the West Basin project took place for the 1982-83 season, when the base lodge was dramatically expanded and named after Governor Adams. Lower Rumrunner was also added, providing a new racing trail, as well as intermediate terrain. Finally, Middle Speakeasy was cut, providing an easier route from the top of the West Basin chairlift.

A new novice pod was constructed in 1986-87, when the Kissing Cousin double chairlift was installed, serving easy terrain in the vicinity of Lower Speakeasy. The complex was later reworked to better isolate new skiers.

After less than two decades of service, the West Basin double chairlifts were removed in 1995 to make way for Loon's first high speed detachable quad chairlift, the Kancamagus Express.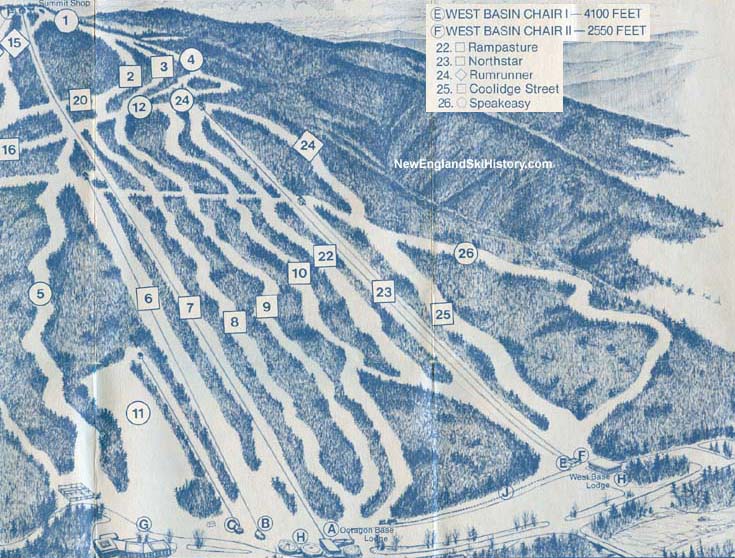 1980-81 Loon West Basin Trail Map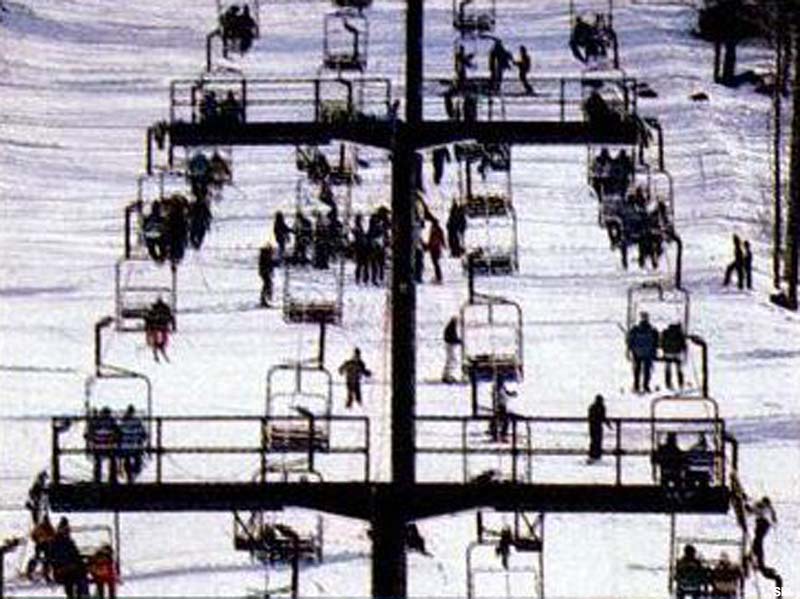 The West Basin double-double (1980s)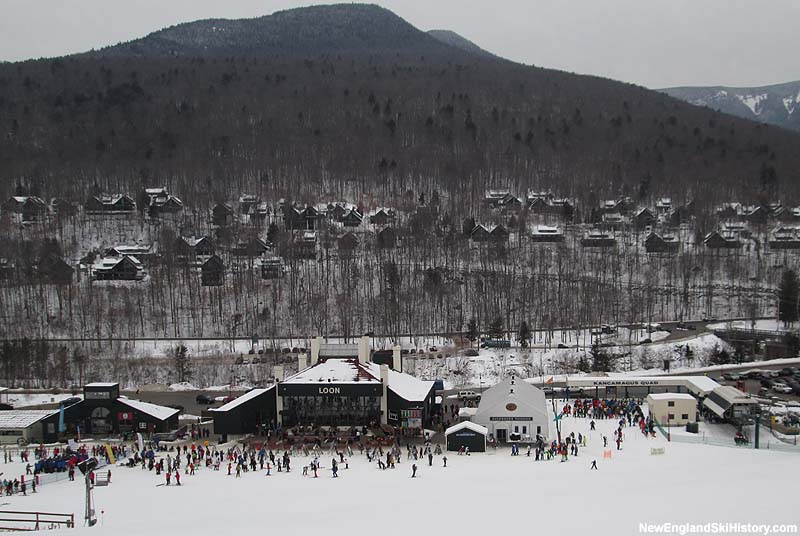 The West Basin base area (2013)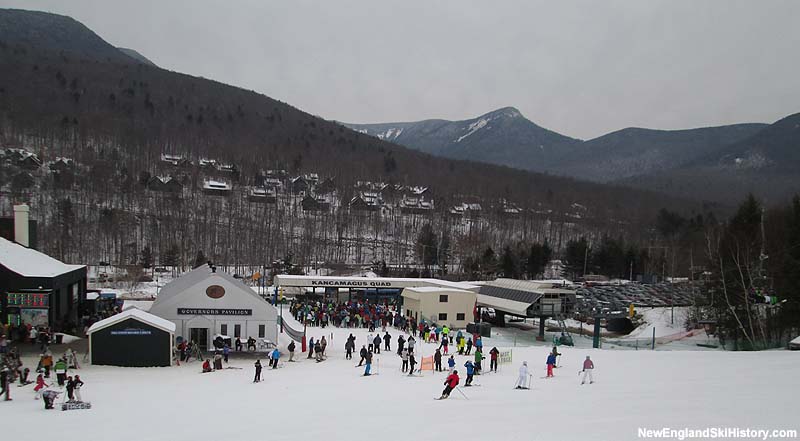 The Kancamagus Quad (2013)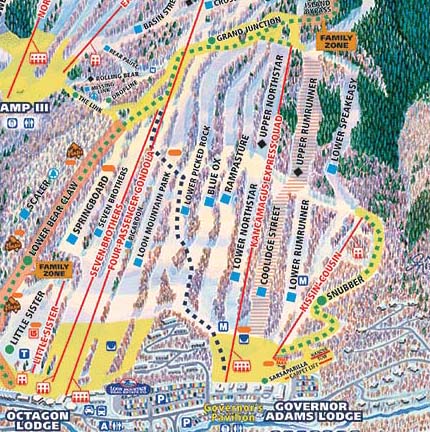 2014-15 Loon West Basin Trail Map



Last updated: January 12, 2015