Pinnacle Peak at Ragged Mountain Resort

After developing Spear Mountain, the Endriunas brothers set their sights on developing the main and east peaks. The installation of a high speed detachable six person chairlift in 2002 helped pave the way to providing the uphill capacity to bring skiers to another new pod.

The ownership group ran into financial problems thereafter and eventually left the ski industry.

In 2009, the Army Corps of Engineers published maps of proposed expansion at Ragged Mountain. Included in the proposal was the Pinnacle Peak area, located east of the main mountain.

While the Pinnacle Peak pod would likely not have a developed base area, it would be adjacent to home sites, as well as lifts and trails leading to base facilities. The pod would likely feature one chairlift and about half a dozen new trails.

Initial trail clearing was noted in spring of 2012 and continued in 2013. As of 2014, much of the proposed terrain has been cut.

It is not known when the trails will be bulldozed or when the lift will be installed.

The 2014-15 Ragged Mountain trail map suggested a different lift and lower complex trail arrangement.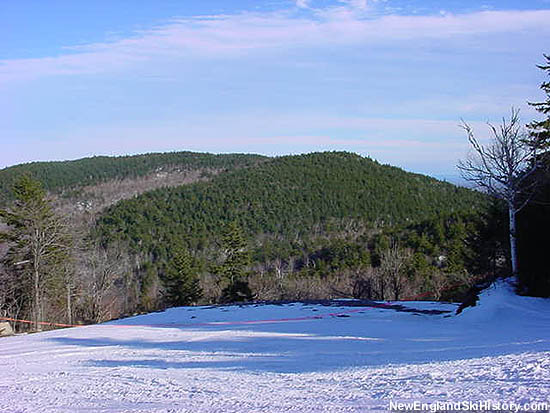 Pinnacle Peak as seen from Ragged (2002)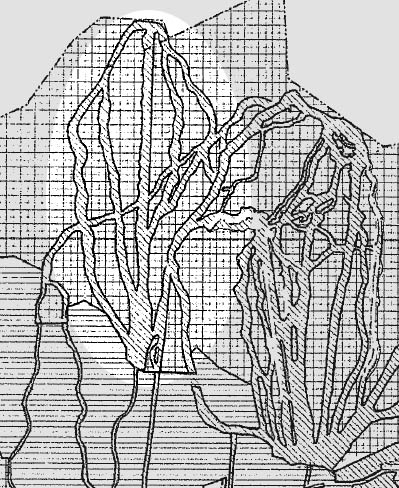 2009 map of Pinnacle Peak in an Army Corps of Engineers report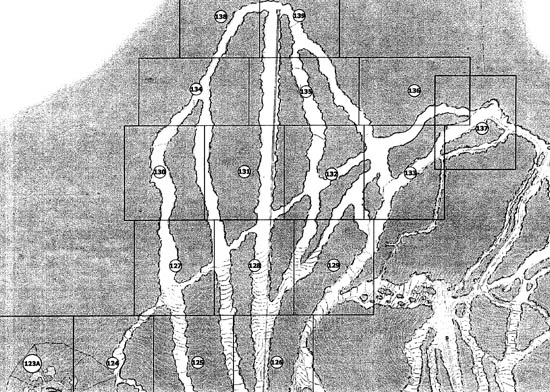 2009 map of Pinnacle Peak in an Army Corps of Engineers report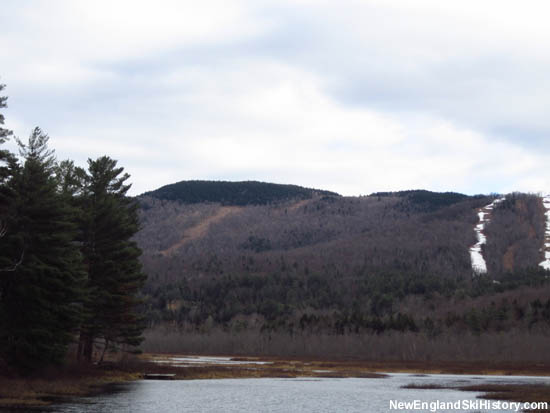 Pinnacle Peak trail clearing as seen from Ragged access road (2012)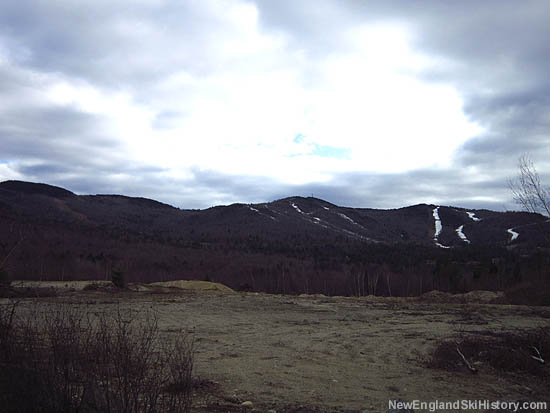 Pinnacle Peak trail clearing and Ragged Mountain (2012)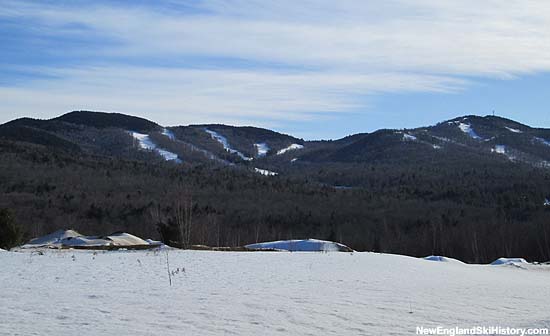 Pinnacle Peak trail clearing and Ragged Mountain (2014)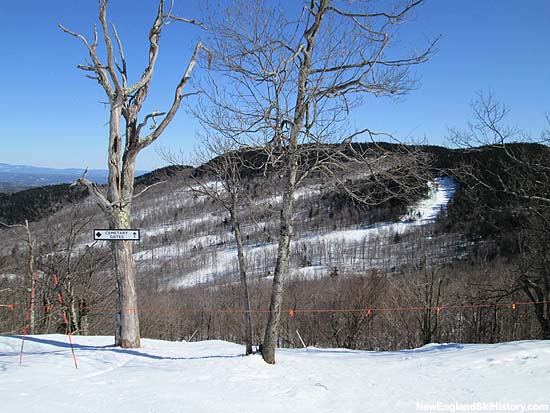 Pinnacle Peak trail clearing as seen from Upper Ridge (2014)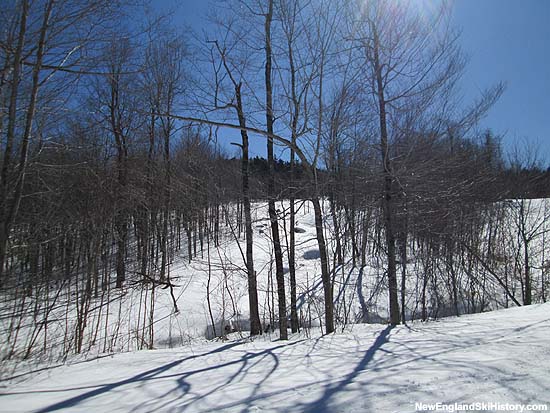 Pinnacle Peak trail clearing as seen from Easy Winder (2014)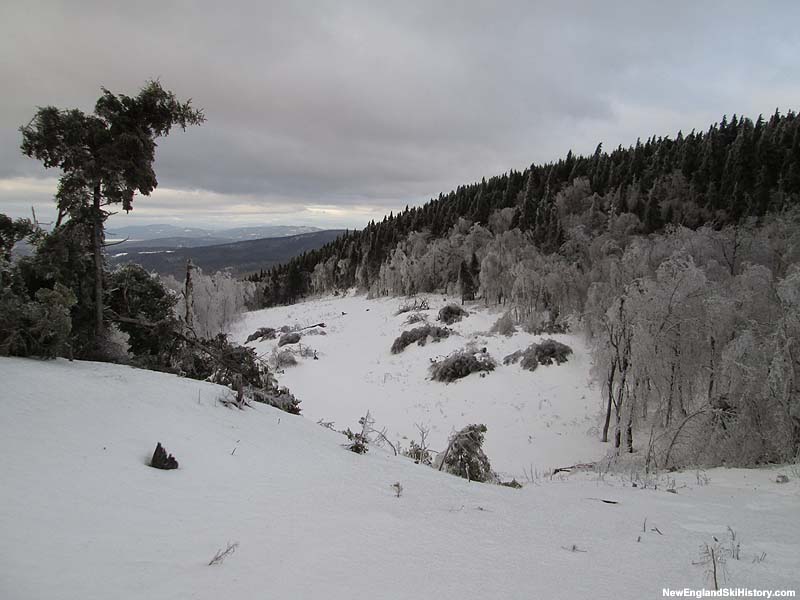 The upper portion of a Pinnacle Peak trail (2014)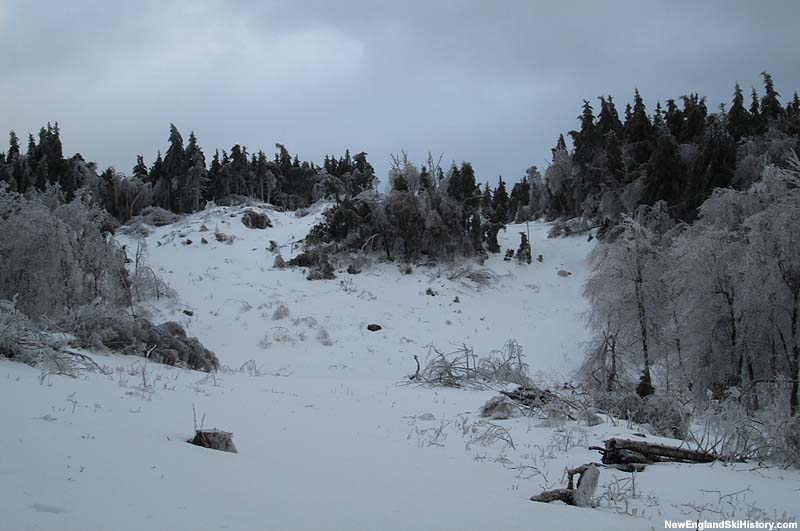 The upper portion of a Pinnacle Peak trail (2014)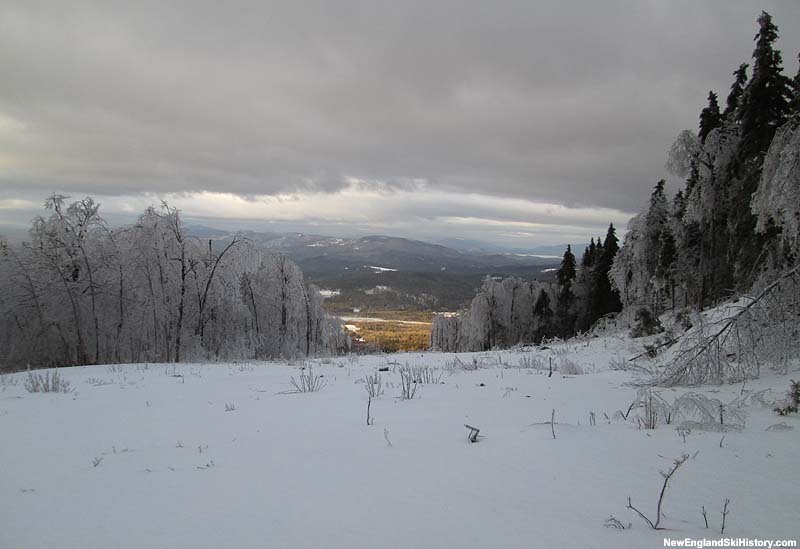 The upper portion of a Pinnacle Peak trail (2014)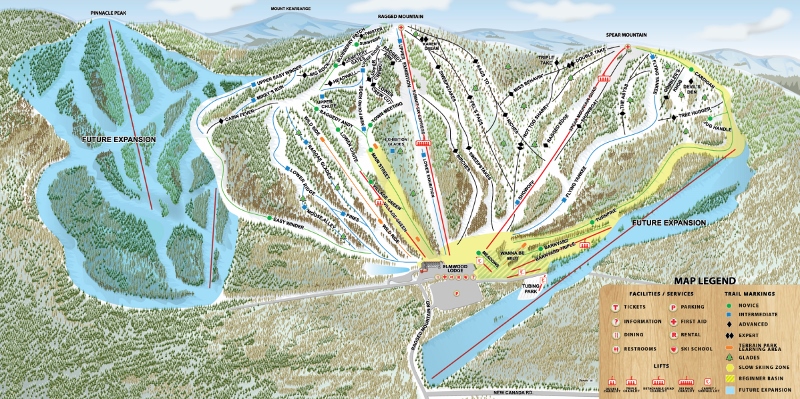 Pinnacle Peak (left) on the 2014-15 Ragged Mountain Trail Map



Last updated: November 10, 2014
| | | |
| --- | --- | --- |
| | Copyright 2002-2023, All Rights Reserved. | |