Upper Mountain at Magic Mountain Ski Area

Starting as a lower mountain, T-Bar only ski area in 1960-61, a top to bottom chairlift was planned for 1961-62, placing Magic in the league of nearby areas such as Bromley and the new Stratton Mountain.

For reasons unknown, the lift was not installed until the 1962-63 season, expanding the ski area by over 1,000 vertical feet with a Pohlig fixed grip double chairlift. A helicopter crashed during the installation of the lift, the remains of which can still be found just off the lift line trail.

Advertised as a mile long, the new chairlift allowed for the opening of 5 new trails, making Magic a sizable player in the Vermont ski industry.

Yan triple chairs were hung for the 1985-86 season, making the lift Magic's first triple chairlift. Interestingly, no other significant improvements were made to the lift, so uphill capacity actually decreased due to increased chair spacing.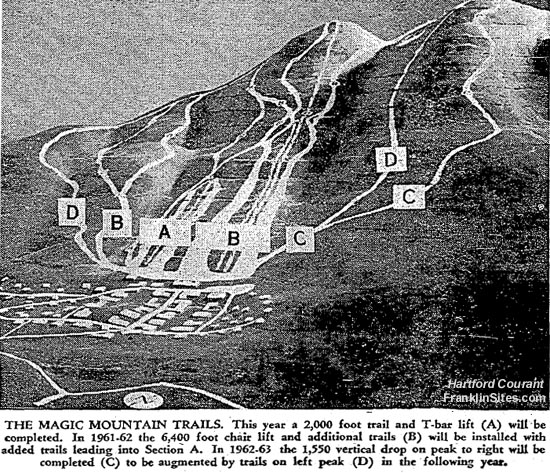 1960 Magic Mountain concept map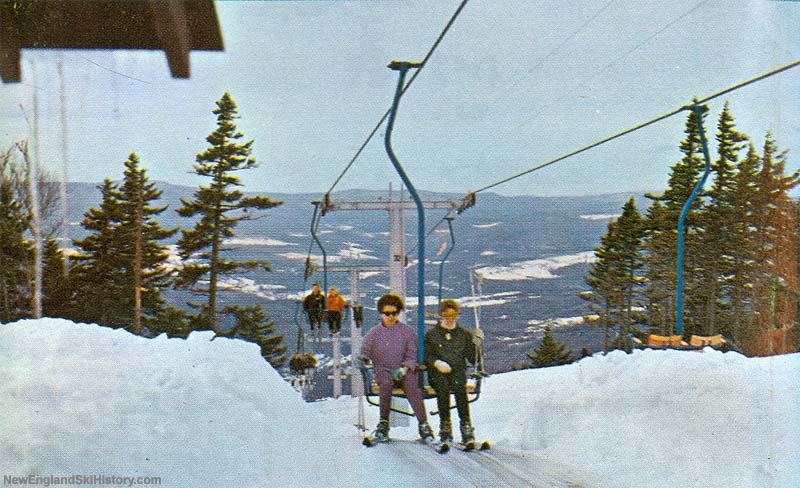 The then-double chair in the 1960s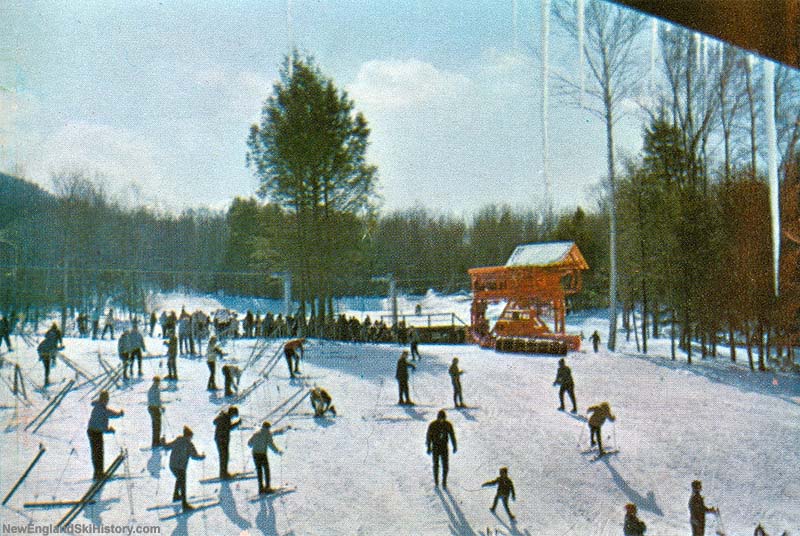 The then-double chair in the 1960s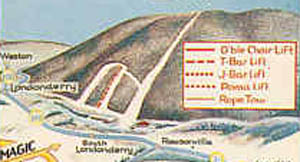 Magic Mountain as depicted in 1961-62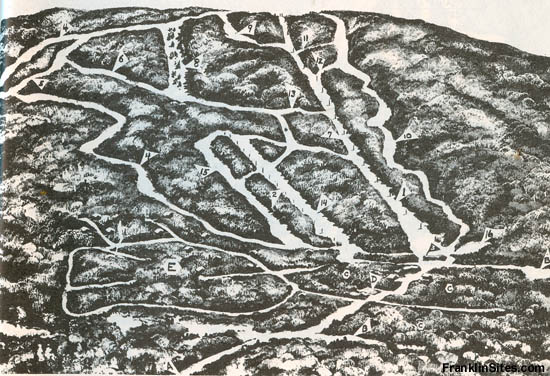 The 1962-63 Magic Mountain trail map showing the first season of the chairlift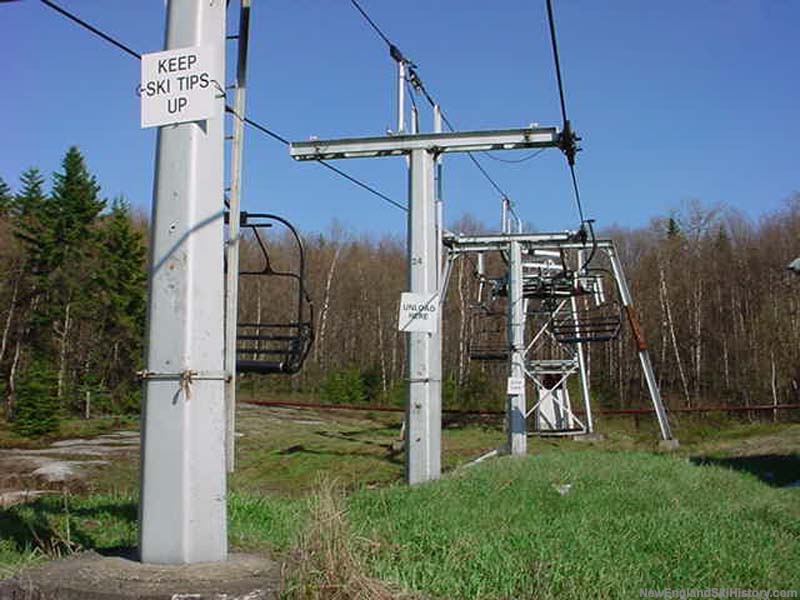 The top of the triple chair (2002)



Last updated: June 12, 2014
CCC Trails Cancelled Ski Areas Expansions Lifts Management Maps News Then and Now Timelines Topics In The Press Links Site Map What's New Feedback

Copyright 2002-2019, All Rights Reserved.