Birchwood
Londonderry, New Hampshire
Status:
Lost/Defunct
First Season:
1960s
Last Season:
1980s
Vertical Drop:
250 feet
Standing Lifts:
Past Lifts:
Surface lifts
Left: An early 1980s promotional photo of Birchwood
Recent NewEnglandSkiIndustry.com News:
Located north of Londonderry and west of Derry, Birchwood was a popular small ski area that operated for about twenty years.

The history of Birchwood likely dates back to December of 1962, when Edward Misiaszek purchased multiple parcels of land off Hardy Road in Londonderry.

Little is known about the early years of the ski area, but it reportedly opened around 1965, developed by Edward and his sons David and Peter. According to the New England Lost Ski Areas Project, the area was constructed in part to keep the family's Derry Paving and Construction employees occupied in the winter. Perhaps initially served by rope tows, the area had a unique upside down design with the lodge located at the top of the slopes.

After two years of excavating and fill work, a new Poma T-Bar was likely installed for the 1969-70 season.

By the time 1973-74 arrived, Birchwood featured night skiing, 50% snowmaking coverage, and 4 miles of nordic trails. Within a few years, snowmaking was expanded to 80% coverage. At its full build out, the area featured two T-Bars and a Poma lift.

Birchwood Ski Area, Inc. was formed in 1980. Unfortunately for Birchwood, the lodge burned down that October.

In February of 1981, the property was transferred to the corporation, which then received a Small Business Administration Loan for $20,000. Debt continued to accumulate, as Birchwood fell behind in property taxes in 1984, 1985, and 1986.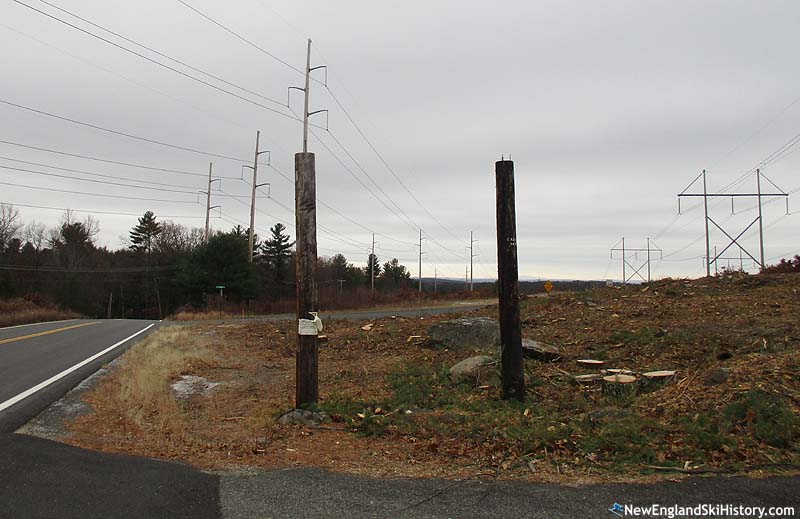 The remains of the entrance sign (2016)

Circa 1985, the area's snowmaking equipment was reportedly stolen, signalling the end of the ski area. The corporation's last annual report was filed in March 1986 and that December, the land was transferred back to Misiaszek. Birchwood Ski Area, Inc. was dissolved in November of 1988.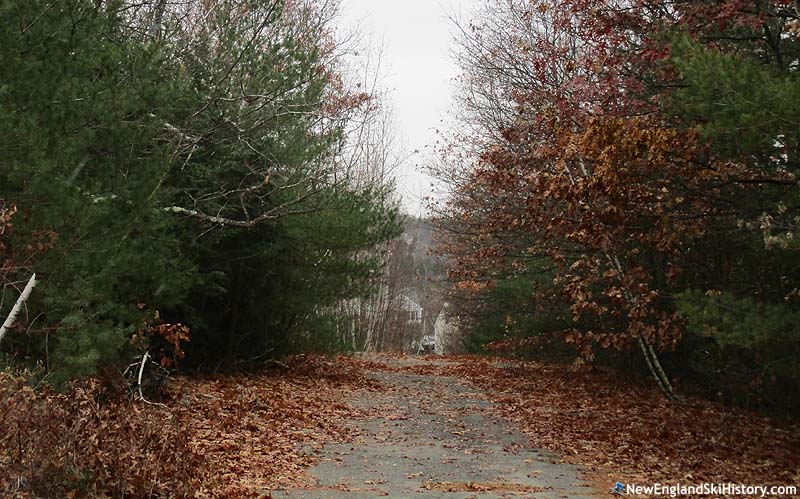 The overgrown access road (2016)

The Parrish Hills real estate development was constructed on the overgrown ski trails in 2001.


Lifts
Click on lift name for information and photos




Maps


Year by Year History
Adult Weekend Full Day Lift Ticket; Adult Full Price Unlimited Season Pass

1980s
Ticket Price
Season Pass Price

Pass Payback

Opening Day

Closing Day

Skier Visits

1982-83
$9.00
$125.00
13.9 days
Visitor Memories
"I was a ski instructor there from 83-85 while in High School. It was a great place to work."
Kim Howell, Oct. 27, 2023
"I lived across the street (through the power lines and woods). My father would take me there on my red striped skis. I have the faintest memory of the lodge. I wish there were pictures of this place. We sledded there as kids after it closed and we all thought the remains of the ski equipment was so cool. Sad when I drive by it now. It's not even a memory. "
Bonnie Balsamo , Mar. 20, 2023
"I took skiing lessons as a child there"
matt labore , Jul. 13, 2021
"I worked at Birchwood as a ski instructor during the winters of 1976-1980 while I was in college. Had a blast and made a few bucks at the same time. "
DAVID WOZNIAK, Oct. 15, 2020
"I got hired as a lift operator and snow maker in 1984 by Claire manseau who I worked for at holy cross cemetery. I had so much fun working with Bruce and roger on the slopes and hanging out at the lodge"
Al Regis, Feb. 2, 2018
---
External Links
Birchwood - New England Lost Ski Areas Project
Last updated: February 23, 2017