Mt. Kearsarge Ski Area
Wilmot, New Hampshire
Proposed in the 1960s
Overview
Standing at 2,937 feet, Mt. Kearsarge is a towering presence in the I-89 corridor in Southern New Hampshire.

Skiing on Mt. Kearsarge likely dates back to at least the 1930s, with state pamphlets advertising the 1,550 vertical foot Kearsarge North Trail (Wilmot Side of the mountain) and 1,800 vertical foot Kearsarge South Trail (Warner side of the mountain).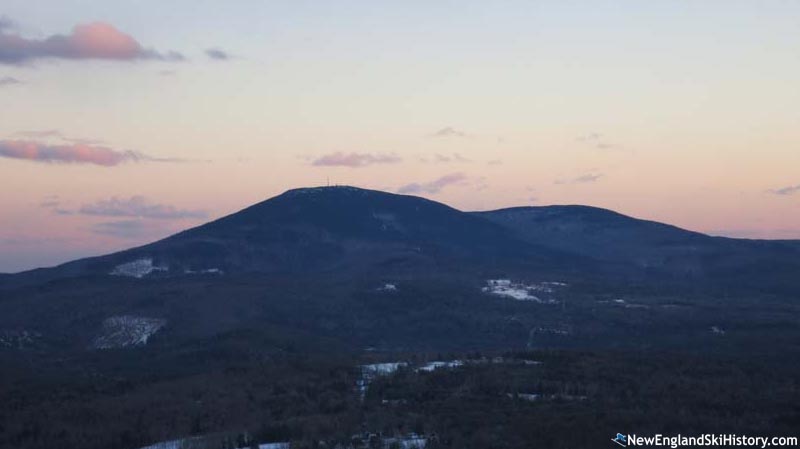 Mt. Kearsarge from Bog Mountain (December 2014)

With alpine skiing exploding in popularity in the 1960s, New Hampshire State Parks Director Russell B. Tobey recommended a study of the ski potential for three Southern New Hampshire mountains: Uncanoonuc in Goffstown, Crotched in Francestown, and Kearsarge.

Sno Engineering was subsequently hired in early 1962 to conduct a $5,000 study of Uncanoonuc, Derryfield Park in Manchester, Loon in Lincoln, Mt. Prospect in Lancaster, and Kearsarge. The study included aerial surveylance, topographical analysis, and on-site inspection.

The state's Kearsarge project apparently never advanced beyond this stage. However, in 1966 Stiles M. Harper of South Carolina acquired 2,000 acres of land (primarily for timber harvesting) in the greater Kearsarge area, including southeast slope of the mountain.

In 1967, Harper told the Concord Monitor that he was "thinking of opening up a ski slope some time," adding "I have several local people interested" in developing a ski area. No further information on Harper's proposal was disclosed.

Depending on the layout, Mt. Kearsarge could have sported a vertical drop of over 2,000 feet, which would have made it the largest New Hampshire ski area south of the White Mountains.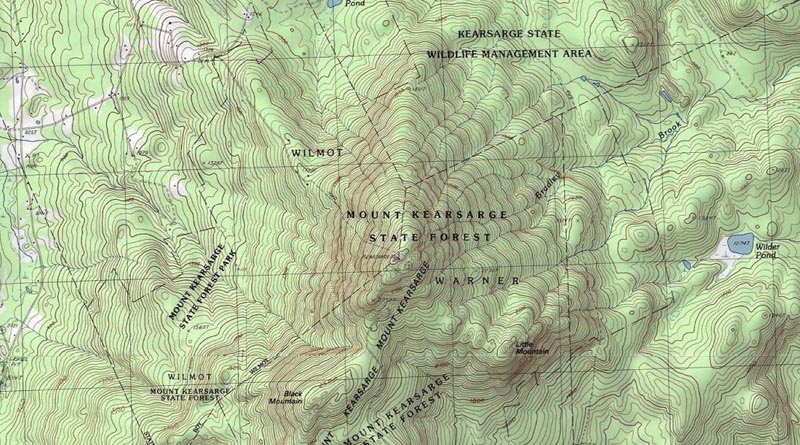 Topographic map of Mt. Kearsarge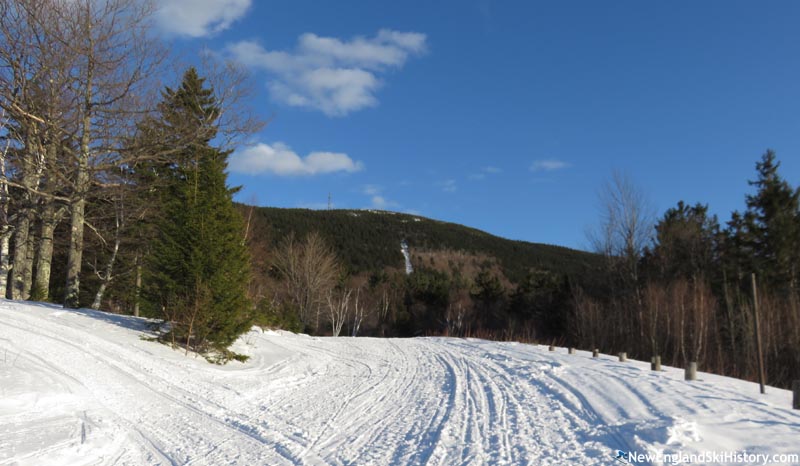 Mt. Kearsarge from Winslow State Park (March 2015)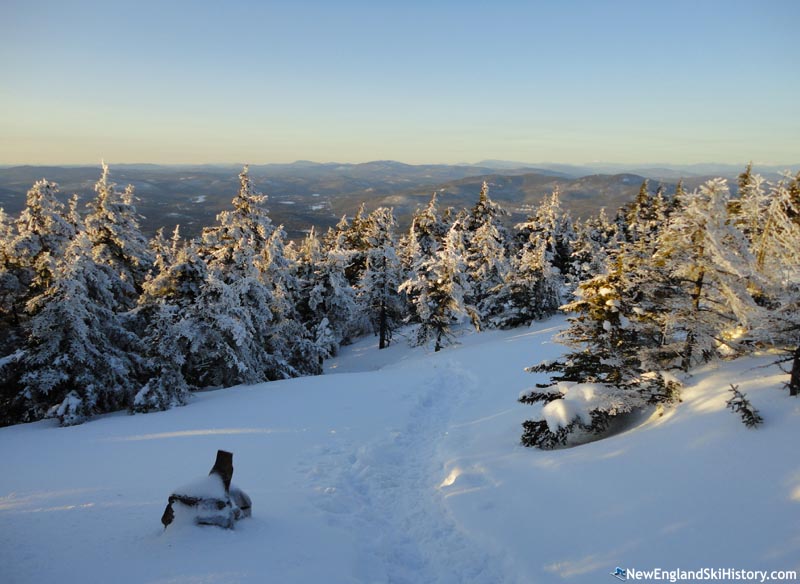 Upper elevations of the Winslow Trail (March 2011)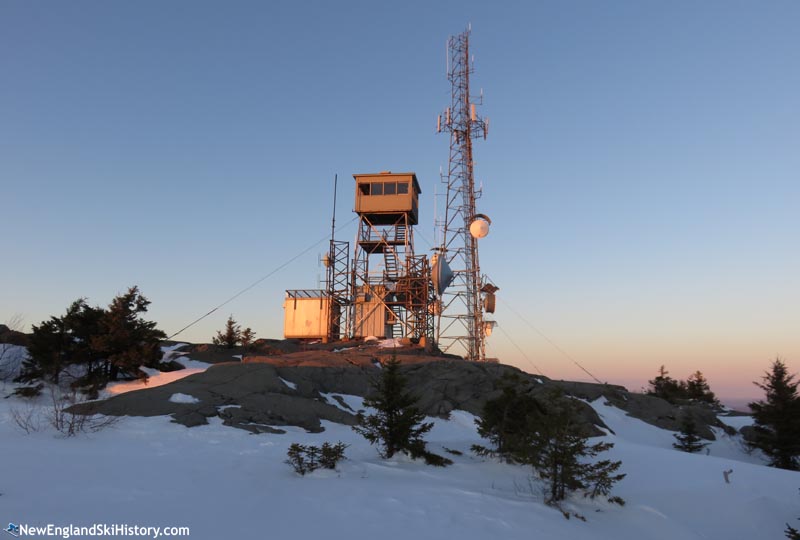 The fire tower (March 2015)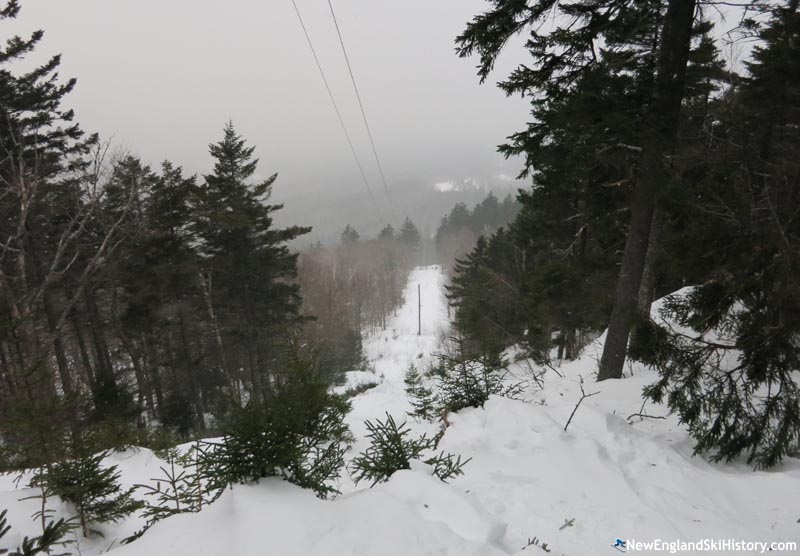 The steep power line cut (March 2015)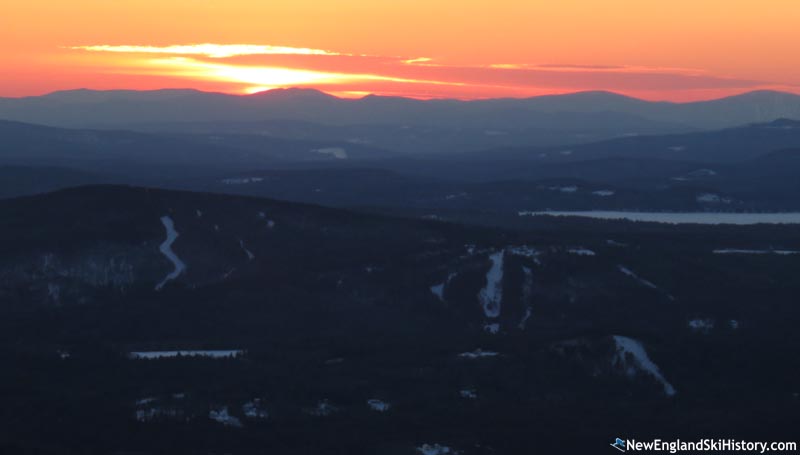 The view of the former King Ridge ski area from the summit (March 2015)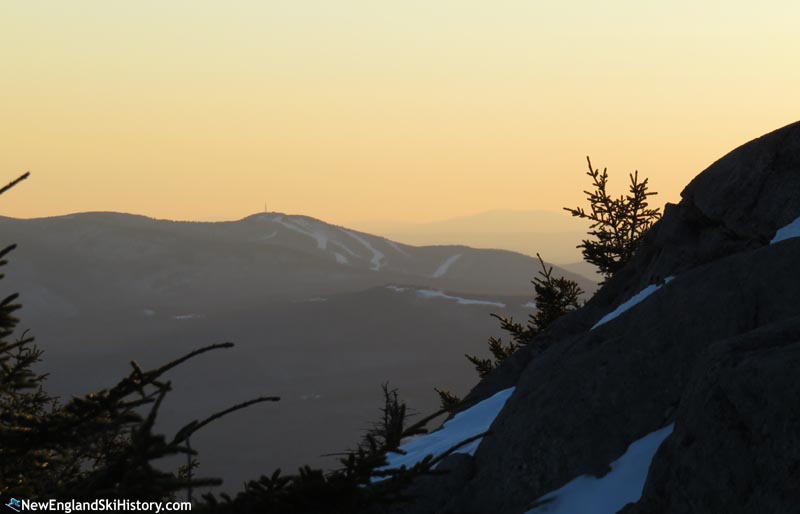 The view of Mt. Sunapee ski area from the summit (March 2015)
Resources
Last updated: March 28, 2023