Summit at Wachusett Mountain Ski Area

The second and perhaps most dramatic phase of the major expansion at Wachusett was rolled out for the 1983-84 season.

After operating for over two decades as a small to mid-sized surface lift area, Wachusett built the first phase, a two chairlift expansion in 1982-83. The second phase, for 1983-84, involved growing the ski area by over 400 vertical feet with a new double chairlift.

In addition to providing lift service to the historic Balance Rock Trail, the expansion also opened additional intermediate and expert terrain. A new Doppelmayr double chairlift was installed, measuring 4,400 feet long by 950 feet vertical, and terminating just a bit below the summit of Wachusett Mountain. The lift was later upgraded to a triple.

In 1994 the triple chairlift was replaced with a new high speed detachable quad. The first in Southern New England, the Polar Express measured in at 4,307 feet long by 944 feet vertical.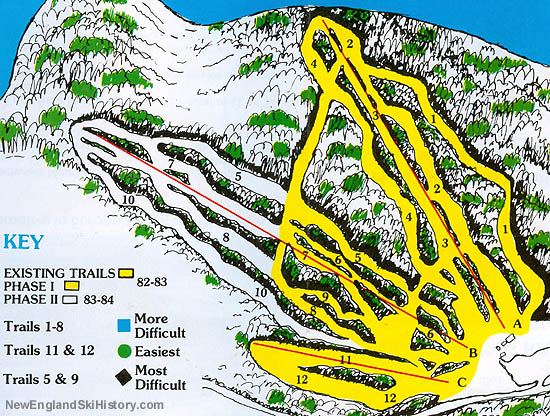 The 1982-83 Wachusett trail map showing the proposed summit area expansion (left)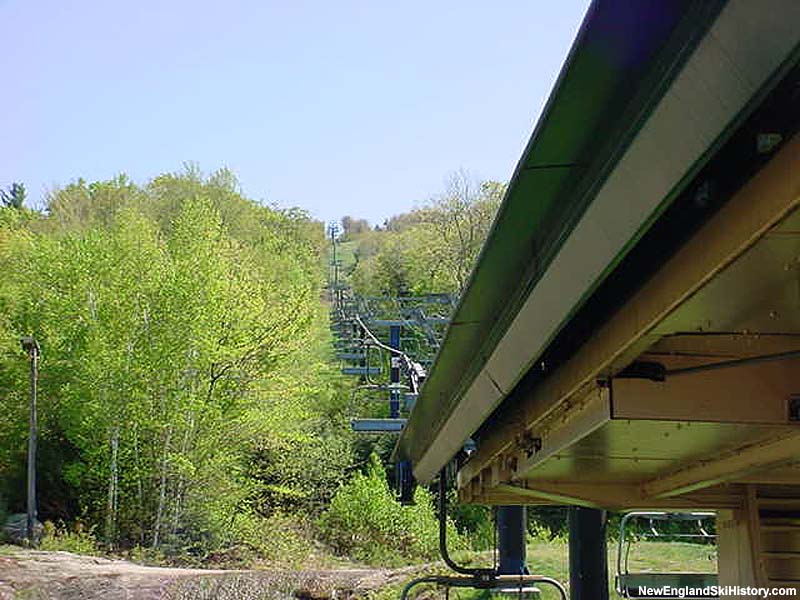 The Polar Express Quad (2002)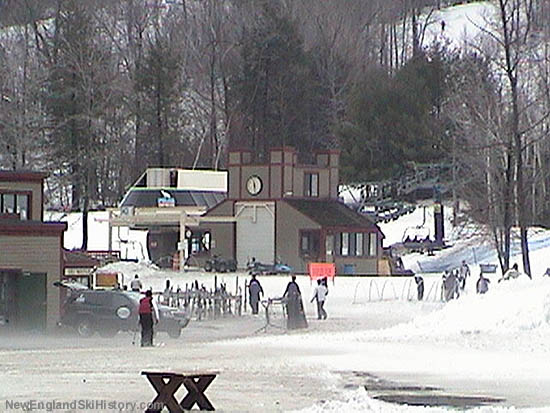 The Polar Express Quad (2003)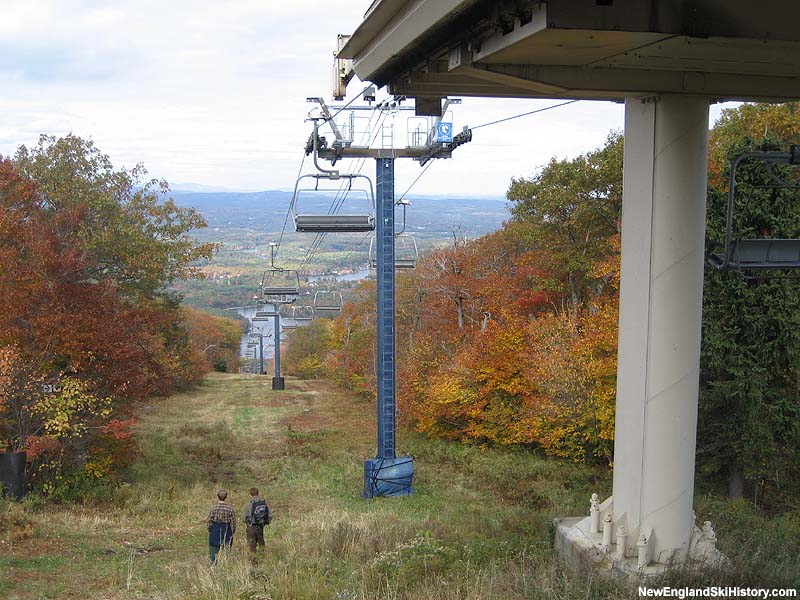 The Polar Express Quad (2006)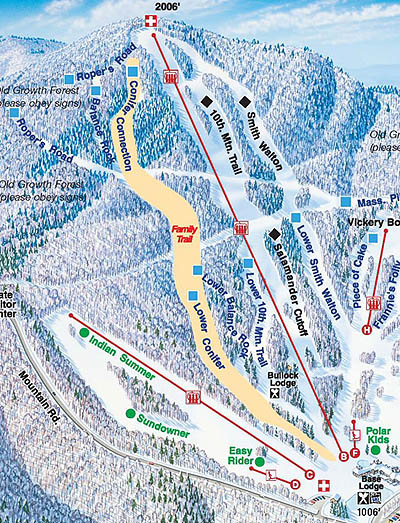 The 2010 Wachusett trail map showing the Polar Express lift area



Last updated: May 8, 2014