Gunstock Mountain at Gunstock Mountain Resort

After operating for a quarter of a century mainly on Mt. Rowe, the Belknap County recreation area underwent a quarter of a million dollar expansion.

A new mile and a quarter long Mueller double chairlift was installed to the summit of Gunstock Mountain for the 1962-63 season, increasing the area's vertical drop by nearly 600 feet.

Four trails were initially served by the chairlift - Recoil, Ramrod, Flintlock, and Trigger. In addition, a summit lodge was constructed. With the expansion, the ski area's name was changed from Belknap to Gunstock.

Two years later, a 6,500 foot long by 1,400 foot vertical Mueller double chairlift was installed alongside the summit double, thus increasing uphill capacity. The lifts would be replaced two decades later with a triple chairlift.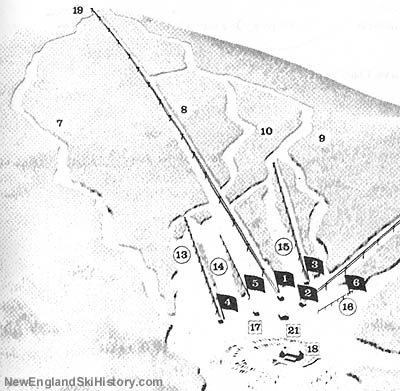 The new Gunstock area map in 1962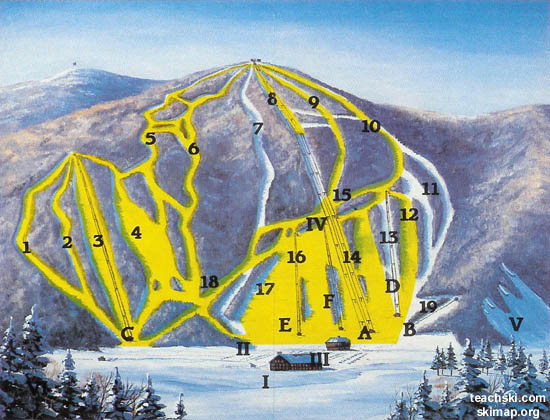 The 1985 Gunstock trail map prior to the removal of the twin double chairlifts



Last updated: April 3, 2014