Sherburne Area at Burke Mountain Resort

With Interstate 91 recently being constructed through the Burke area, the owners decided to expand downward with the new Shelburne complex. Composed of novice terrain, the complex was served by a new 3,997 foot long by 605 foot vertical Hall double chairlift, starting from a new base lodge and terminating a bit uphill from the Willoughby double chairlift.

With the new complex, Burke was able to cross the 2,000 vertical foot threshold.

Years later, on the front end of a large proposed development, some towers from the Sherburne Double were used to construct a new 2005 Leitner-Poma detachable quad, Burke's first high speed chairlift.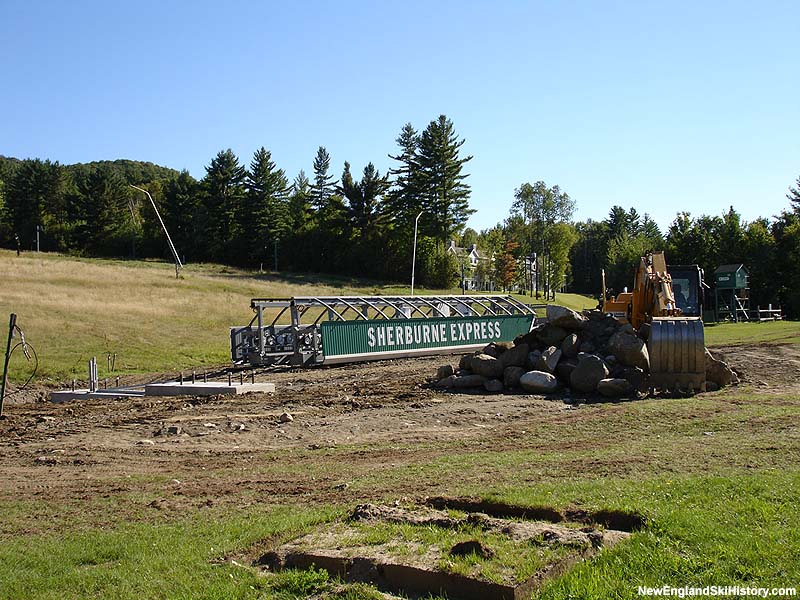 Construction of the bottom terminal of the Sherburne Express Quad (2005)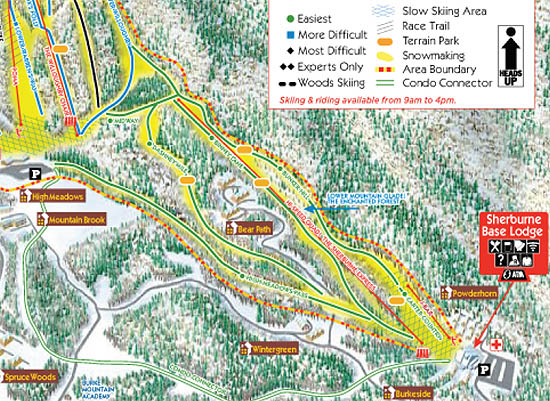 The 2010 Burke trail map showing the Sherburne complex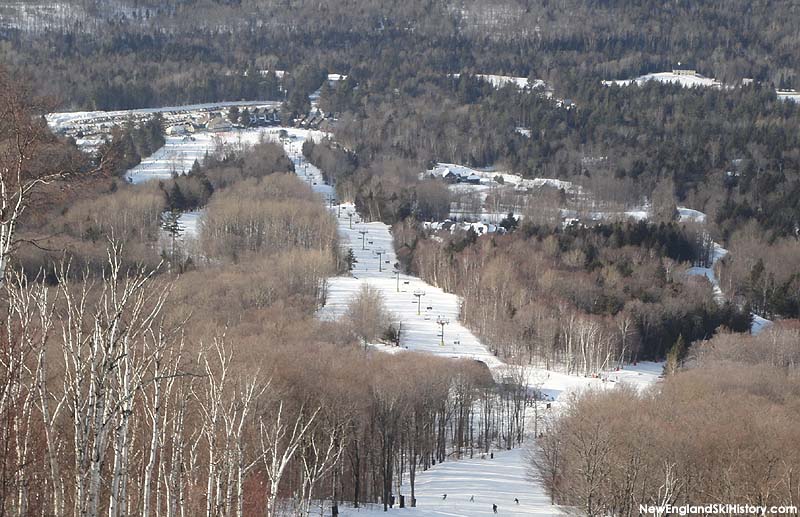 The Sherburne Area (2011)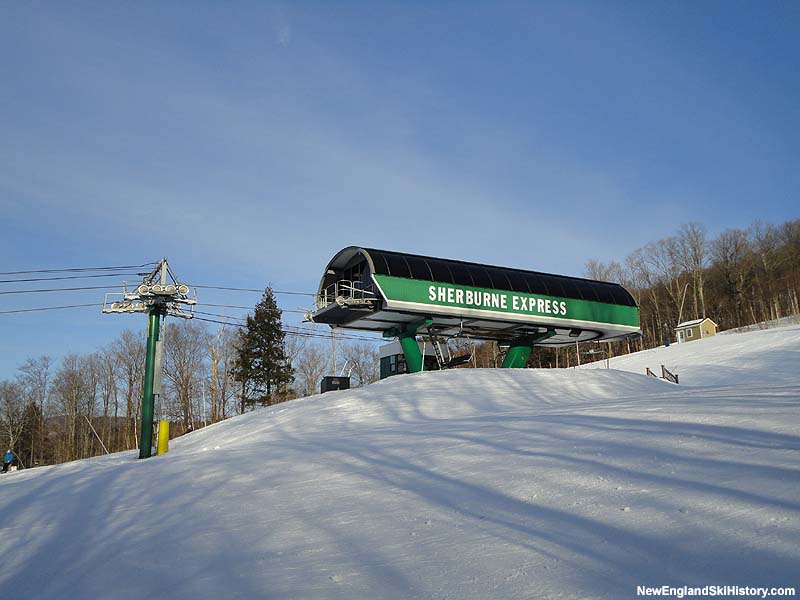 The top terminal of the Sherburne Express Quad (2011)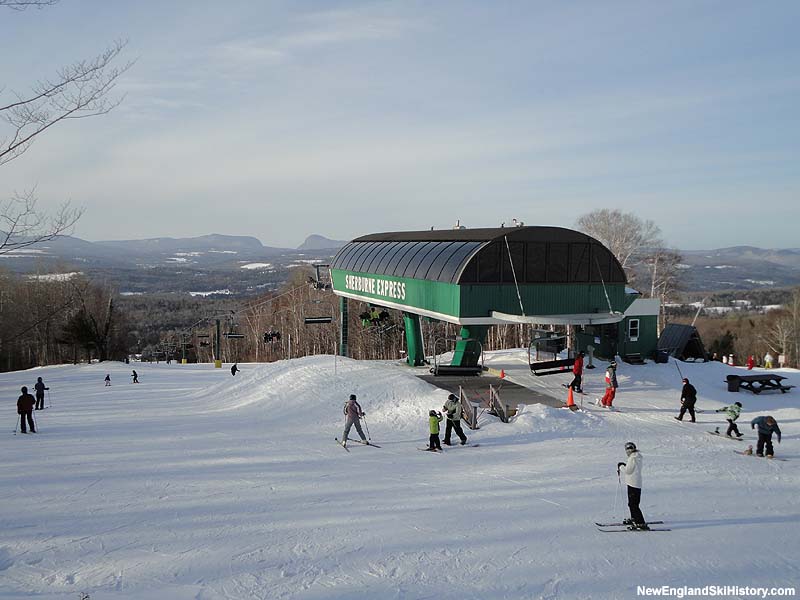 The top terminal of the Sherburne Express Quad (2011)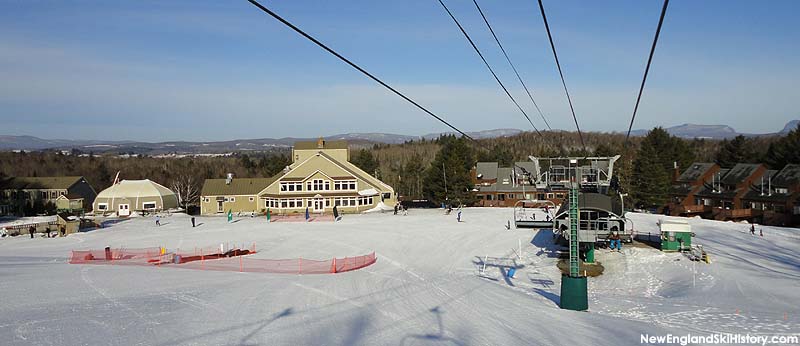 The Sherburne base area in 2013



Last updated: May 9, 2014