Spruce Peak at Sunday River

After expanding over to North Peak, Sunday River continued its expansion by building a complex above it.

Part of a $3.5 million dollar expansion (including more snowmaking), Spruce Peak featured four new intermediate trails. Serving the complex was a new 1986 Borvig triple chairlift, 4,382 feet long by 1,211 feet vertical.

The Spruce Peak area would be the westernmost point at Sunday River for the next half decade, as subsequent expansions would focus on the eastern side of the area.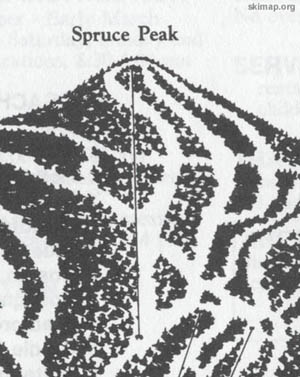 Spruce Peak on the 1987 Sunday River trail map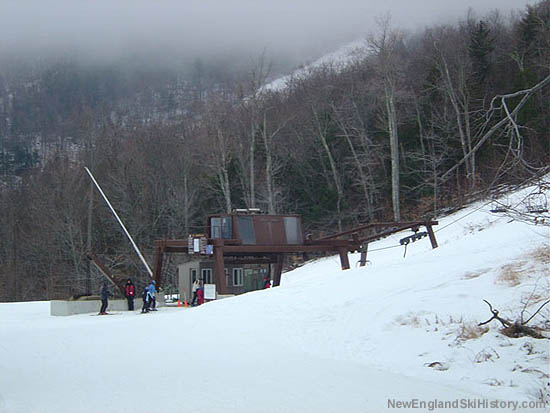 The Spruce Peak Triple (2004)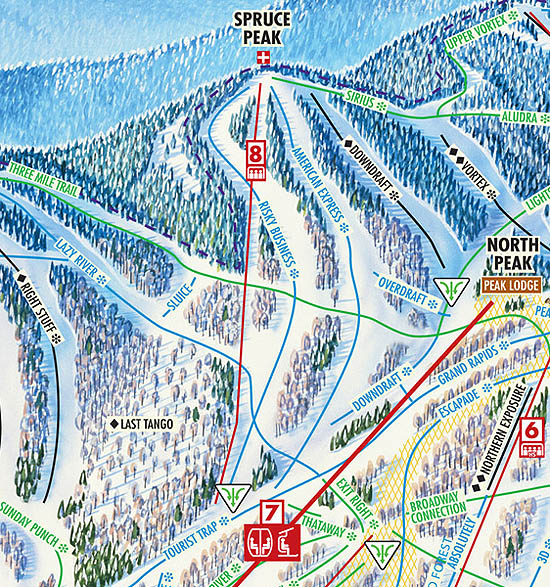 Spruce Peak on the 2009 Sunday River trail map



Last updated: April 15, 2014
CCC Trails Cancelled Ski Areas Expansions Lifts Management Maps News Then and Now Timelines Topics In The Press Links Site Map What's New Feedback

Copyright 2002-2019, All Rights Reserved.