The Escarpment at Balsams Wilderness Ski Area

After about 45 years of operation, the Balsams Wilderness ski area closed in 2011 when the Balsams Grand Resort was shut down and sold. After years of closure, new wave of development talk hit the region in early 2014, when Les Otten formed Dixville LLC to consider reopening the Balsams.

A February 2015 rendering showed a new complex south of Cascade Basin featuring four intermediate trails with a lift climbing some 900 vertical feet. A second 2015 map showed the complex extending downhill with a different alignment of trails.

A rendering posted in 2017 named the complex The Escarpment with the lift extending down to the lowest point of the resort with yet another alignment of trails. The new proposed lift would rise 1,538 vertical feet, serving two of the resort's steepest trails. The complex is not part of the first year reopening plans.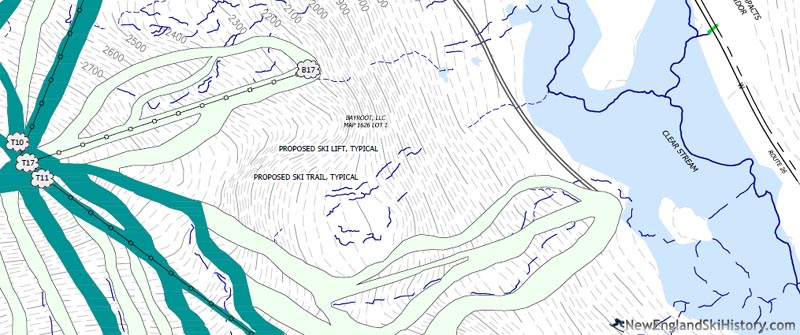 2015 map of The Escarpment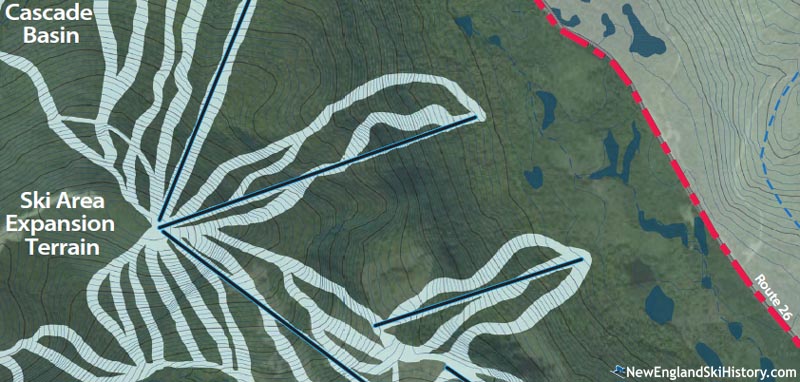 2015 map of The Escarpment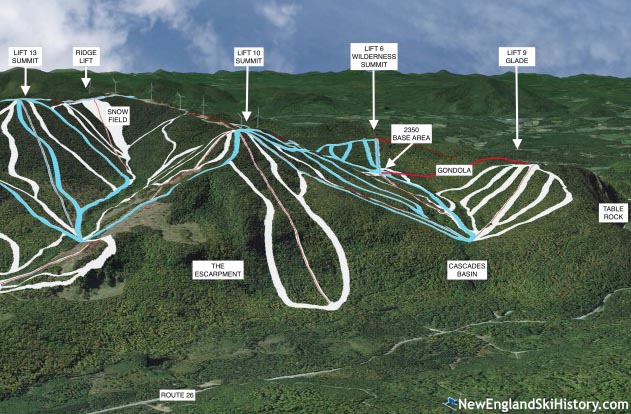 2017 rendering of The Escarpment



Last updated: May 21, 2019
Topics Links What's New Feedback

Copyright 2002-2023, All Rights Reserved.