Summit Area at Plymouth Notch

Upon purchasing the long-defunct Roundtop ski area and reopening it as a private club named Bear Creek, Plymouth Properties LLC released plans to significantly expand the ski area.

In part to enlarge the Roundtop skiing experience, a complex extending to a peak 200 vertical feet higher than the original summit station was proposed. Though referred to as the 'summit,' the complex would not approach the actual 3,090' Bear Mountain or 3,286' Salt Ash Mountain summits, instead climbing to a 2,577' subpeak of Bear Mountain.

Initial plans for the Summit Area complex called for an 850 vertical foot lift, running from an area adjacent to the proposed Dead End Road Area to the 2,577 foot peak above the present day ski area, tying into the proposed Backside Area. Roughly half a dozen trails were proposed, roughly intermediate to expert in difficulty.

Following the closure of Bear Creek in 2010, the Summit Area complex remained in the plans of the subsequent Plymouth Notch operation. In 2014, however, the separate summit pod was removed from the plans. The 2014 proposal includes a lift running to the summit area from the ski area base, climbing nearly 1,250 vertical feet. The proposed terrain above the existing ski area would be a large gladed complex with perimeter trails.

While the expansion is considered part of Plymouth Notch's Phase 1 plans, it has yet to be put through the Vermont Act 250 permit process as of summer 2014.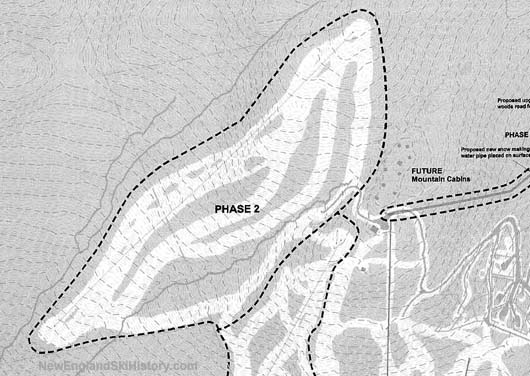 A Bear Creek Summit Area proposal map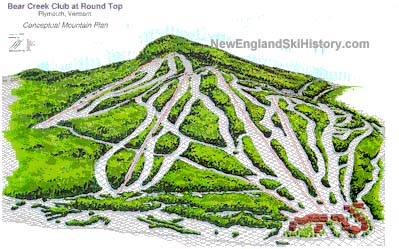 A late 90s Bear Creek Summit Area proposal map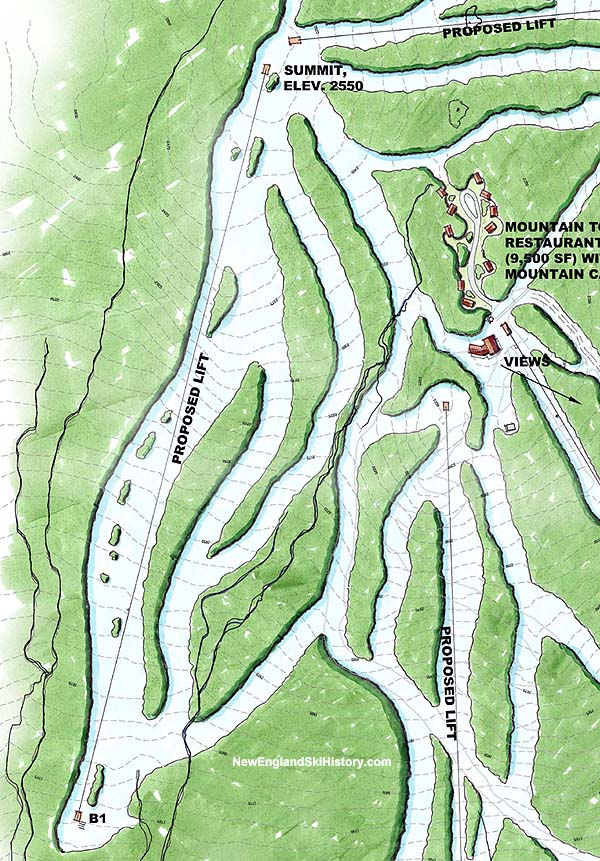 A 2011 Plymouth Notch Summit Area proposal map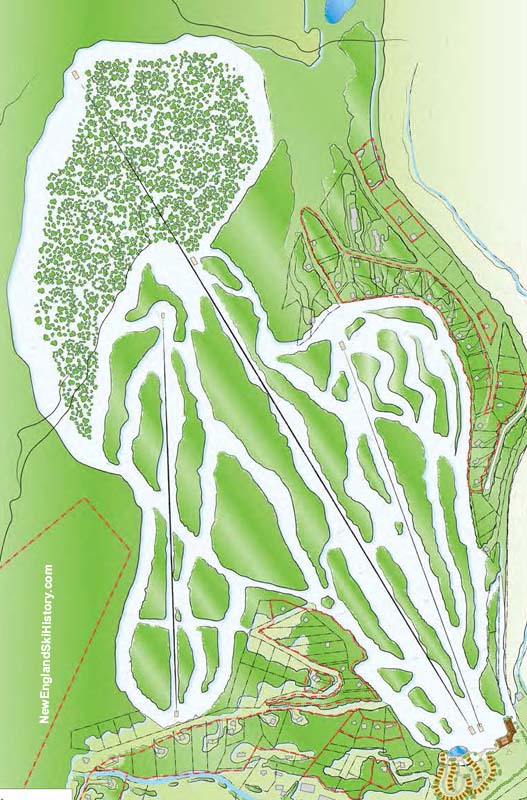 A 2014 Plymouth Notch Summit Area proposal map



Last updated: August 25, 2014