Tyrol Ski Area
Jackson, New Hampshire
Status:
Lost/Defunct
First Season:
1964-65
Last Season:
1980-81
Vertical Drop:
1000 feet
Standing Lifts:
Past Lifts:
1 double, surface lifts
Left: Tyrol as seen from North Doublehead (2010)
Recent NewEnglandSkiIndustry.com News:
Located across the valley from Black Mountain and adjacent to the defunct Thorn Mountain ski area, Tyrol was a mid sized ski area that operated in Jackson for about two decades.


Surface Lift Years

A decade after the White Mountains' first chairlift area, Thorn Mountain, faded away, a T-Bar was likely installed on the north face of the peak.

The area officially opened on January 23, 1965, with Department of Resources and Economic Development Commissioner John Rowe presiding.

A Poma lift was added adjacent to the T-Bar for the 1965-66 season, providing novice skiers with an easier uphill option. Operating for the full season, business doubled.


Chairlift Years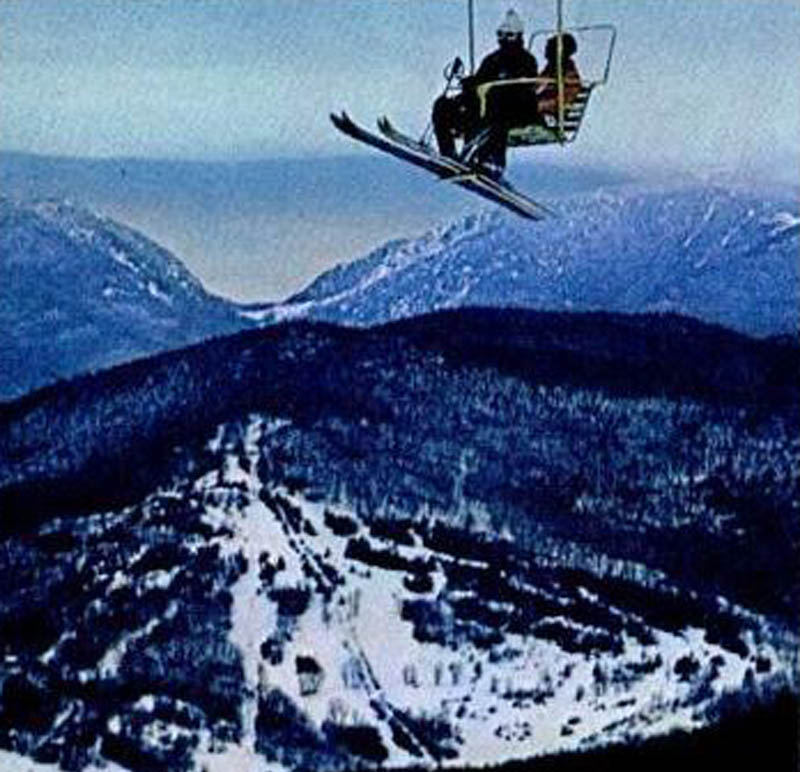 The double chairlift in 1969 or 1970 with Black Mountain in the background

The area was greatly expanded with the installation of a double chairlift in 1968, increasing the advertised vertical drop to 1,000 feet. While Tyrol now had big skiing, it did not have snowmaking or an easy access road.

Tyrol made regional headlines in 1970-71 when owner Murray Dearborn offered free midweek skiing to Vietnam veterans.

In the early 1970s, Murray Dearborn shifted his focus toward West Virginia, taking over Canaan Valley Resort for a decade starting in 1971-72. He also operated Snowshoe for a period during the 1970s. He and his children later established Davis/High Valley Realty, Inc. West Virginia in 2004.

Meanwhile, Tyrol went through ownership changes and general struggles in the 1970s, getting hit particularly hard during snow droughts.

Ginny and Tim Bailey purchased Tyrol prior to the 1977-78 season, investing in an expanded base lodge and ski shop.


Closure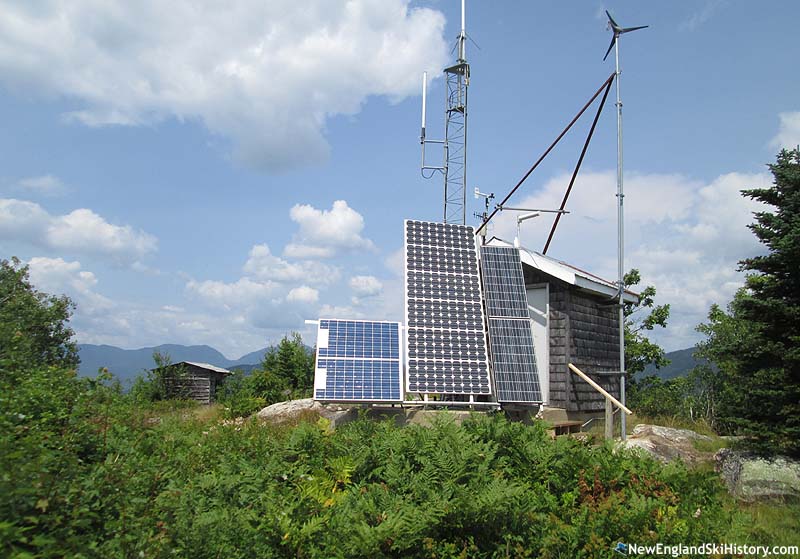 The summit (2014)

The area likely closed following the winter of 1980-81. By the end of the decade, the T-Bar and chairlift had been removed.


Drug Empire

Tyrol made regional headlines again in 1988, when then-owner Walter Preble III was arrested for importing over 12.5 tons of Jamaican, Colombian, and South Carolinian marijuana into New Hampshire, following a two year investigation kicked off by Barlett police chief Robert Snow. According to press accounts, Prebe bragged to associates that he had purchased the ski area with gains from his drug business.

Later that year, Prebe plead guilty and was sentenced to prison. Ckristopher Wallenstein Auctionworld Inc. was commissioned by the State of New Hampshire to sell the 220 acre former ski area. Retired real estate developer James Progin purchased Tyrol at the December 10, 1988 auction and announced he had no commercial intentions for the property.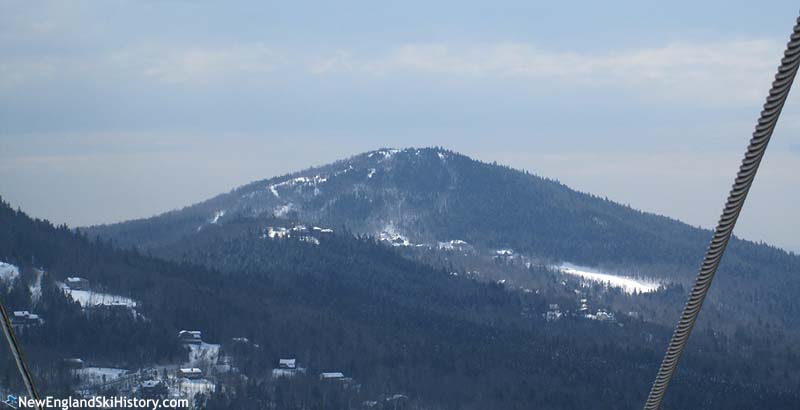 Tyrol as seen from Black Mountain (2014)

The trail network has become largely overgrown in subsequent decades, while the base area was posted No Trespassing. It is unlikely that Tyrol will ever reopen.

Expansion History

Image Gallery

Lifts
Click on lift name for information and photos
Maps

Year by Year History
Adult Weekend Full Day Lift Ticket; Adult Full Price Unlimited Season Pass

1970s
Ticket Price
Season Pass Price

Pass Payback

Opening Day

Closing Day

Skier Visits

1978-79
$9.00
1977-78
$9.00
December 17
1976-77
$150.00
1975-76
$9.00
1973-74
$8.00
1971-72
$7.00
1970-71
$7.00
1969-70
$7.00
1960s
Ticket Price
Season Pass Price

Pass Payback

Opening Day

Closing Day

Skier Visits

1968-69
$6.00
Visitor Memories
"My family had a chalet there from 1965 to 1972. We drove up from Concord every Friday night for the weekend. At 10 years old, this was paradise. Learned how to ski there and my dad signed me up in the racing program run by Bill Patch. I can see him ski on those Hart Javelins like it was yesterday. An after dark hike to the summit for untracked pow under the t bar and skiing home on top of the mountain rd snow banks got me into major trouble with my parents. Summers were fun too. I would meet up with other Tyrolian's and hike all over the mountain finding old unlocked buildings and retreats. It was a magical time! "
Chris Ober, Oct. 2, 2015
"Worked at Tyrol ski area during the 1970 1971 season myself and John Sullivan split one job at the mountain so that we could ski and party (we were 21 years old??)what a great time. My wife and I were in Jackson recently and drove up the mountain found the sign for Tyrol stating it was closed and no trespassing brought back a lot of great memories."
Jim Kelly, Sep. 30, 2015
"Tons of great memories. Our place was down below in Jackson and when Wildcat was crowded this was a cozy uncrowded place to be. Great views especially of Mt Washington. During spring skiing, bales of hay were spread out on the summit for all to lounge around on drinking wine and getting to know girls. The slope side bar was a great place for cold brews or a rum & coke served up by bartender Bob Young and to watch World Wide of Sports at 4:00 pm on Saturdays and had great Après Ski & live music on Sunday evenings after the crowd hit the highway. The pool was great in summer and we attended barbecues up there, some sponsored by the Jackson volunteer fire department. I can almost taste the grilled chicken. If only I had a time machine. "
Rob , Feb. 14, 2015
---
External Links
Tyrol Ski Area - New England Lost Ski Areas Project
Last updated: December 27, 2016