Interconnect at Crotched Mountain

At the end of the 1970s, Tom Corcoran of Waterville Valley became involved with the ownership of Crotched Mountain and next door Bobcat (formerly Onset). According to some publications, plans to interconnect the two areas were postponed during the 1979-80 season due to a lack of natural snow.

For the 1980-81 season, the two adjacent areas were connected by "criss-cross trails." Meadowlark descended from Onset/Bobcat while Percy's Pass descended from Crotched. With the merger, Onset/Bobcat became known as Crotched West and the original Crotched became known as Crotched East. As a result of the merger, the newly combined area was advertised as Southern New Hampshire's largest ski area.

A few years later, the connecting trails were lit for night skiing.

Crotched would cease operations after the 1989-90 season due to mounting debt related to a real estate development. When Peak Resorts rebuilt the area for the 2003-2004 season, only Crotched West (Onset/Bobcat) survived. Crotched East, as well as the two connecting trails, remains closed.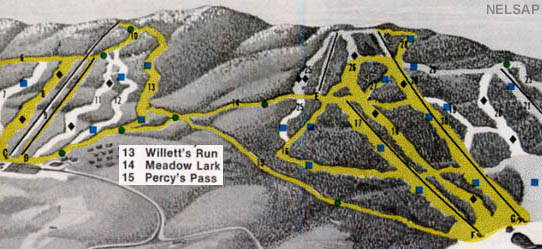 The interconnect on the 1988 Crotched trail map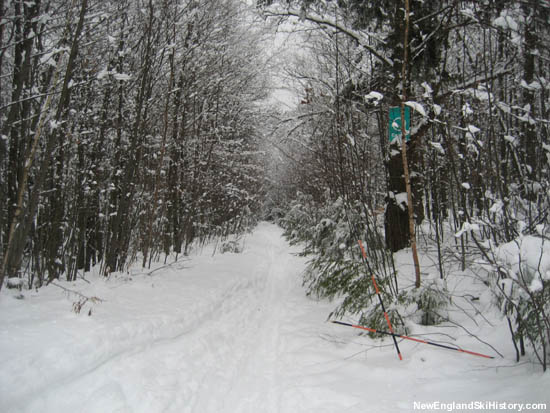 The Meadowlark trail from Crotched West (2007)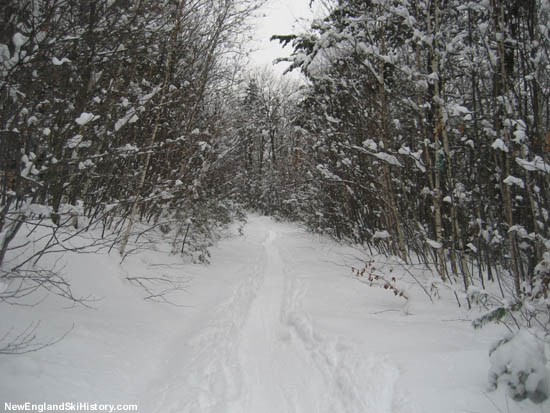 Percy's Pass from Crotched East (2007)



Last updated: June 19, 2014
| | | |
| --- | --- | --- |
| | Copyright 2002-2023, All Rights Reserved. | |