Summit Area at Ascutney Mountain

After years of operating as a small area and experimenting with small, ill-fated Larchmont chairlift, the owners of Ascutney obtained the funding to take the ski area to the next level. After acquiring hundreds of acres of additional land, plans were put in place to a sizable expansion. An estimated $1 million project, up to 19 trails were likely cut in 1962 and 1963.

In addition to a new base lodge, two new lifts were installed for the 1963-64 season, including a new Hall double chairlift. Climbing 1,430 vertical feet over the course of 4,700', the chairlift opened perhaps 800 vertical feet of new terrain. The second lift, a 576 foot long Hall T-Bar, serviced an upper mountain novice/intermediate area, accessible via a mid station on the new chairlift.

While the T-Bar would eventually be removed prior to the opening of the Sunrise area, the double chairlift remained in place for two decades. It was upgraded to a CTEC triple chairlift for the 1986-87 season. While the lifts were known as "Summit" chairlifts, neither the Summit Double nor Summit Triple reached the top of Mt. Ascutney. In fact, the Summit Triple later became known as the Snowdance Triple when the North Peak complex was built above it.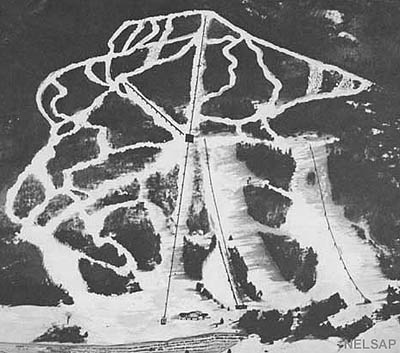 The 1968 Ascutney trail map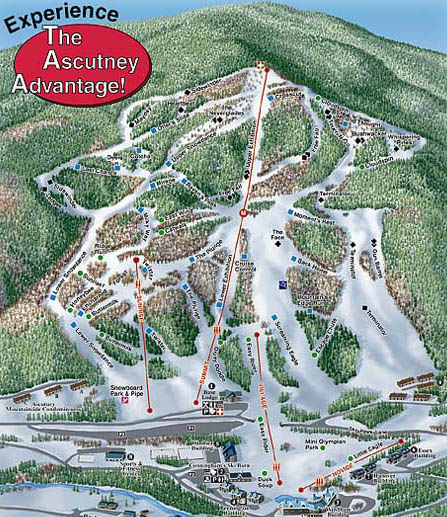 The 1998 Ascutney trail map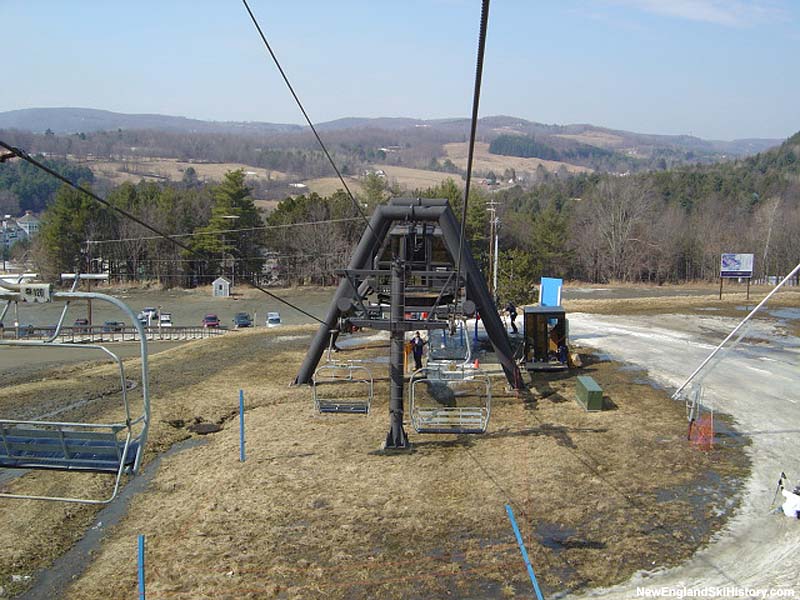 The Snowdance Triple bottom terminal (2004)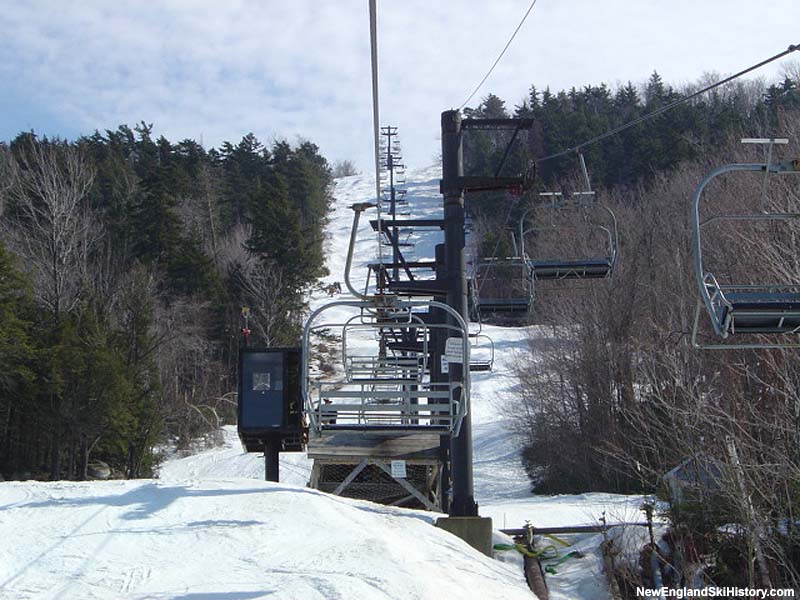 The Snowdance Triple mid station (2004)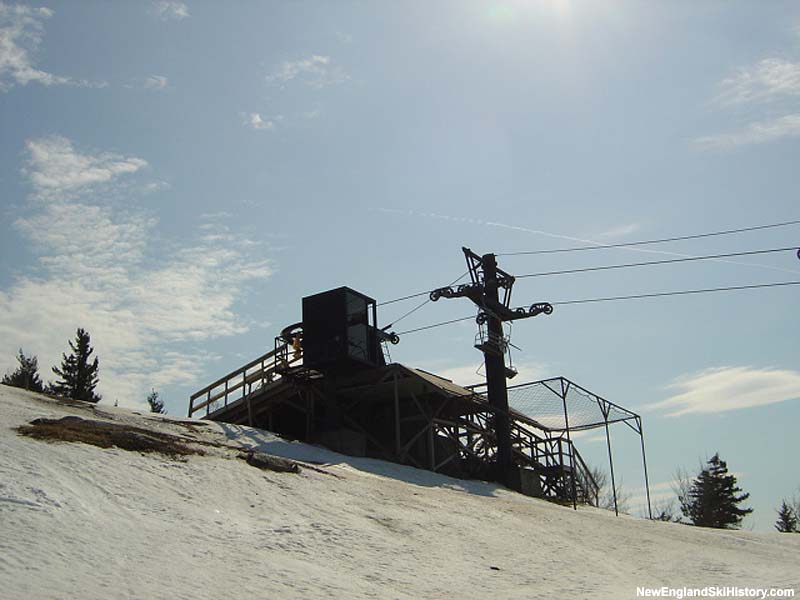 The Snowdance Triple top terminal (2004)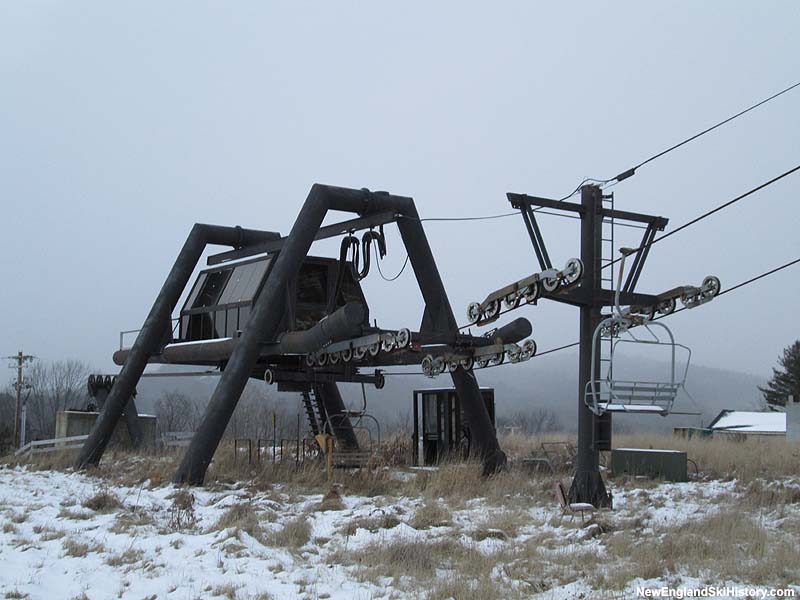 An idle Snowdance Triple in 2013



Last updated: May 17, 2014
CCC Trails Cancelled Ski Areas Expansions Lifts Management Maps News Then and Now Timelines Topics In The Press Links Site Map What's New Feedback

Copyright 2002-2019, All Rights Reserved.