Village Area at Ascutney Mountain

After picking up the bankrupt ski area in 1983, a group known as Summit Ventures, Inc. started a 10 year ski area and real estate development plan.

In 1984, a sizable novice area was built below the existing Ascutney ski development. A new CTEC 2,170 foot long by 280 foot vertical triple chairlift ("Village") was installed, complete with a bridge over Ski Tow Road, connecting the new village development with the main mountain. In addition, a 76 vertical foot, 905 foot long new CTEC triple chairlift ("Novice") was installed, serving a wide open beginner slope.

In addition to the two lifts and three new beginner trails, a base village, including a pool, tennis courts, eateries, and hotel, was opened.

The debt from this development eventually contributed to the two season closure at Ascutney after the winter of 1990-91. The complex reopened with the rest of Ascutney in 1993.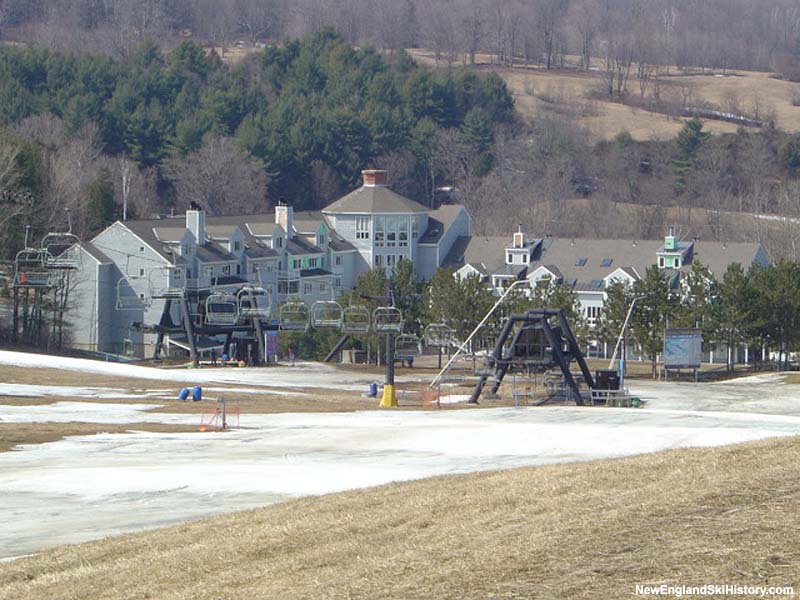 The Novice and Village triple chairlifts (2004)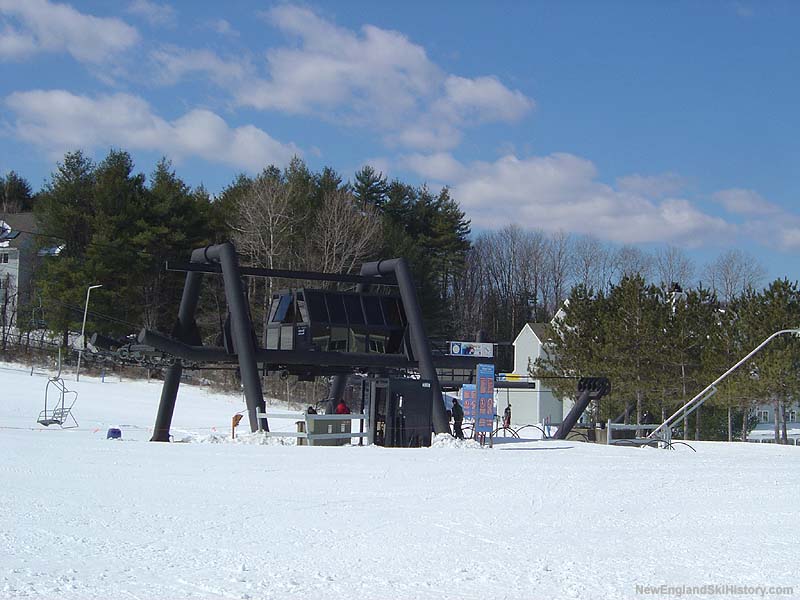 The Village Triple (2005)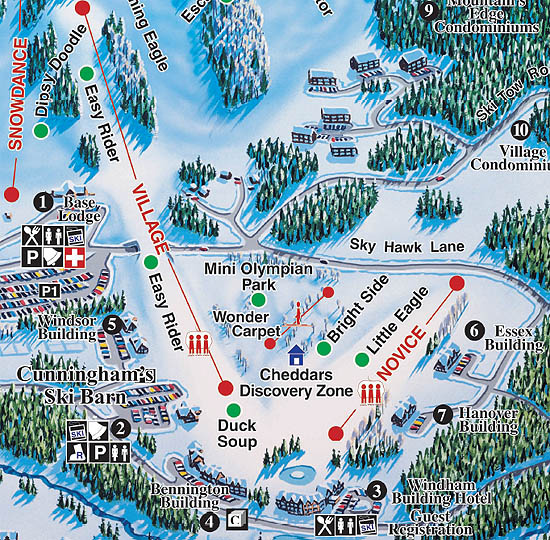 The Village area as seen on the 2006 Ascutney trail map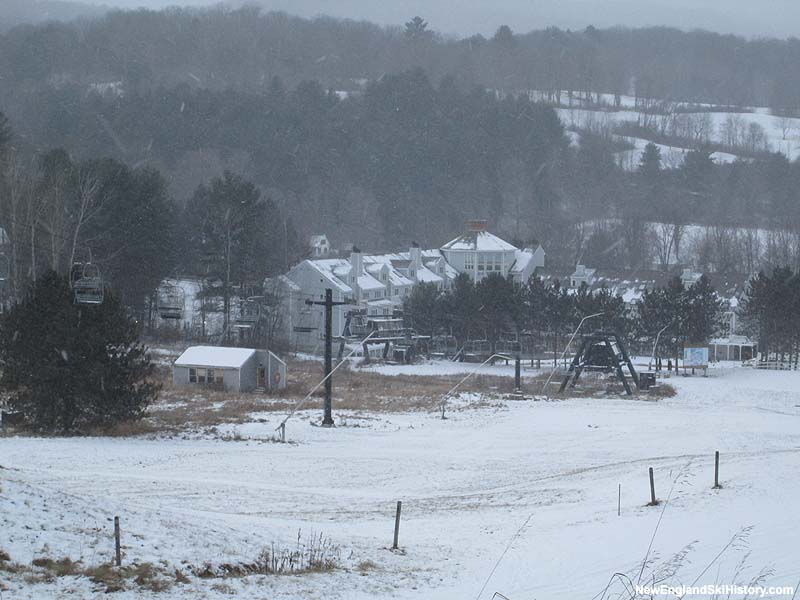 An idle Village Triple in 2013



Last updated: May 17, 2014